When weighing senior living options, cost is one of the first questions on many lists. "How much will I spend on assisted living?" "What are my options for living out my senior years that work in my budget?" "What is the most cost-effective option that still lets me live the life I want?"
To find out the senior living option that works for you or your loved one, it often helps to set expectations – what you or your loved one will want and need in later life – and calculate the cost from there. Let's take a quick, high-level review of the costs of aging in place, senior living communities, and everything in between.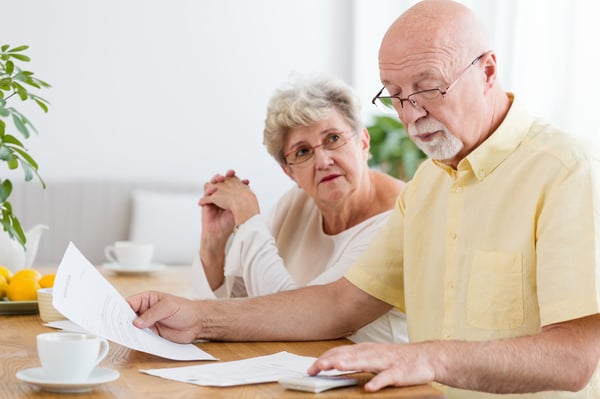 How Much Does Aging in Place Cost Compared to Senior Living Facilities?
Keep in mind that no two people's living costs will be exactly the same. Where you live, the kind of lifestyle you lead, and level of healthcare needs will affect your cost of living significantly. Be sure to do research with family and loved ones on the senior living options in your area, including the cost of home care and modifications, before making a decision.
READ: When is Aging in Place the Right Choice?
Because they provide housing and essential care, senior living communities or assisted living facilities are often the most costly senior living option. As of 2020, Americans spend around $83 billion per year on assisted living and senior communities, and that number is expected to increase over the next seven years.
Contrast that with the cost of aging in place, which often includes many homeowning costs you're already used to. Mortgage payments, utilities, insurance, and other recurring costs can be factored into your cost of living at home as a senior, in addition to aging in place home modifications and any necessary healthcare (both of which can vary widely based on your individual needs).
The same survey says a full-time home health aide costs under $6,300 per month – assuming extensive personal and medical care are not needed.
In our experience, the costs of home modifications for aging in place are typically less than $10,000 total. These can include semi-permanent alterations and permanent aging in place modifications to make living at home longer a possibility for seniors – another movable number, depending on how ready your home is for aging in place.
Aging in Place is an Investment in Senior Independence
Senior living will look different for each person, based on what they need, the support they have, and what they truly want out of life. That's why you can't put a dollar value on your desired lifestyle. While cost and other factors can help you narrow your search, only you and your family can decide what's right for you.
Twin Cities Habitat for Humanity's Age Well at Home™ program prioritizes senior independence, providing older Americans with the modifications, services, and resources they need to spend their senior years at home. Learn more about Age Well at Home™ by clicking the link below.