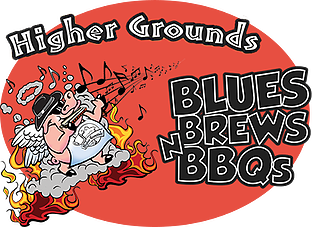 For the third year running, the congregation from Mount Olivet Lutheran Church of Plymouth will be setting up to showcase local music, savory barbeque, and craft brews as part of their family-friendly BLUES BREWS N BBQS fundraising event. All proceeds will support Twin Cities Habitat for Humanity and PRISM.
"Mount Olivet created Higher Grounds in 2001 with a vision of supporting non-profits through monthly coffee house concerts," said Joe Kaatz, Marketing Specialist at Mount Olivet. "When volunteers came up with the idea for the first Annual Higher Grounds BLUES, BREWS N' BBQs in 2012, we decided to continue that tradition by benefiting organizations that are making a difference here in the Plymouth area. This is why we're so excited to see the money raised go directly into building homes nearby, and see the impact we've had through PRISM and their many social-service initiatives for local families."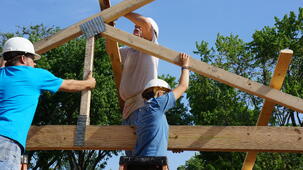 The large outdoor event is part of the church's effort to build community and support local charities that feed the hungry and provide affordable housing. Musical acts include Tampa Spatz, Mary Jane Alm, Jacy Pelstring, General B and the Wiz, Sena Ehrhardt and Davina and the Vagabonds.
"Twin Cities Habitat is so grateful to be a part of this annual event," said Stephanie Nelson, Faith Community Relations Sr. Associate at Twin Cities Habitat. "Blues, Brews & BBQs is a fun and easy way for people of all ages to make a big impact for families and the local community. Bring your family and friends!"
The portion of the event proceeds that are donated to Twin Cities Habitat will help support a current home build in Crystal that will later be purchased by a deserving Habitat partner family in need of affordable housing. Their zero percent interest Habitat mortgage payment will help fund future home builds and repair projects.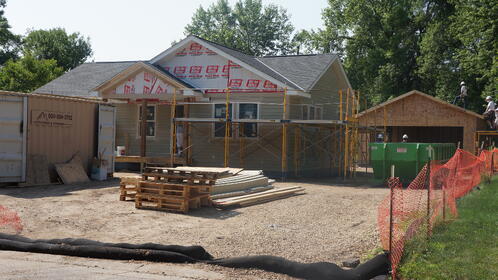 If you enjoy good music, delicious foods, and craft brews, make sure to save the date! Tickets are $10 in advance and can be pre-purchased at highergrounds.moply.org, and are also available the day of the event for $12.
DATE: August 16, 2014
TIME: 2:00 p.m. – 10:00 p.m.
LOCATION: 12235 Old Rockford Rd
Plymouth, MN 55441
We'd like to send a special thank you to the Mount Olivet congregation for their continued support of affordable housing in the Twin Cities!