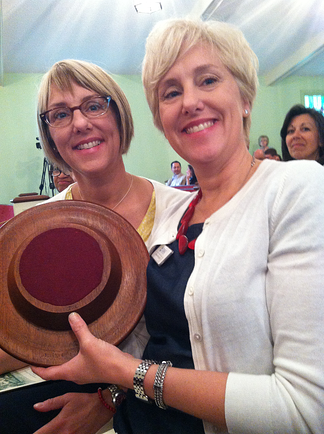 After being outbid at the last minute on the Twins tickets package, Sheryl Louie refused to leave the Hard Hat and Black Tie Gala empty handed.
That's when the bidding for the Exclusive Weekend with Jimmy and Rosalynn Carter began, the last lot in the auction.
In 2010, Twin Cities Habitat for Humanity hosted the Jimmy and Rosalynn Carter Work Project. It was a chance for many to meet the former President (and be astounded by his endless energy and hard work at the build).
The trip was a first for Twin Cities Habitat for Humanity and truly something special. The three-day trip to Georgia included a chance to meet, eat and spend quality time with the former President and First Lady. There was also a symposium on global housing issues, tour of the Carter Library, President Carter's boyhood farm and a trip to Habitat for Humanity's Global Village and Discovery Center. Saturday evening included a dinner with Habitat for Humanity International's CEO Jonathan Reckford and the trip ended with a Sunday School class led by President Carter himself.
Sheryl and her husband Jeff have been attending the gala for several years. This year, they hosted the table and invited Sheryl's twin sister, Suzanne Remington. As the bidding for the Carter Trip began, Sheryl didn't hesitate. Without consulting anybody, she raised her hand. She looked across the table at Suzanne and without ever speaking about it, the sisters knew that they were going to win that trip and go on it together.
Neither of them knew if they could even take time off work for the trip, May 16 through May 18, but that was secondary.
"We got that wild hair and we just went for it," Suzanne said.
After an intense back and forth with other bidders, the sisters made the top bid.
Fortuitously, both Sheryl and Suzanne were able to take off of work for the long-weekend excursion. And so began their amazing weekend in Georgia, filled to the brim with once-in-a-lifetime moments.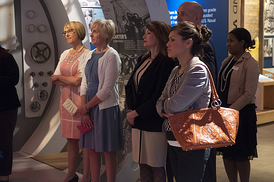 The whirlwind trip began with the housing symposium on Friday, where they saw President Carter and the former First Lady. Folks from Habitat organizations from all over the world were in attendance, sharing their experience, stories and knowledge.
"It was really eye-opening and educational," Sheryl said. It wasn't a dry convention. This was a welcoming environment filled with heartfelt stories and those dedicated to the cause.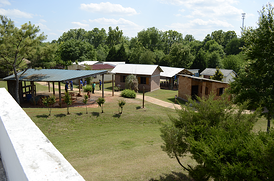 On Saturday, Suzanne and Sheryl visited President Carter's boyhood farm. It was inspiring to learn more about President Carter, the sisters said. He came from humble beginnings and was a very down-to-Earth person.
Next on the schedule was a trip to Habitat for Humanity International's Global Village and Discovery Center. The sisters learned so much about Habitat's efforts outside of the United States. They were able to see what the average home and living conditions are like in other countries, too – a very eye-opening experience.
Next came dinner at the library, where President Carter spoke about how he came to be involved in Habitat for Humanity. Sheryl and Suzanne will never forget how tears filled his eyes as he was recounting the stories of those whose lives were forever changed by their new home.
The sisters were constantly in awe of President Carter, who they described as an "inspirational peacemaker."
The next morning, the sisters sat in the third row of pews for President Carter's Sunday School. Yet again, Sheryl and Suzanne were inspired and in awe of President Carter's humility, humanity and love for others.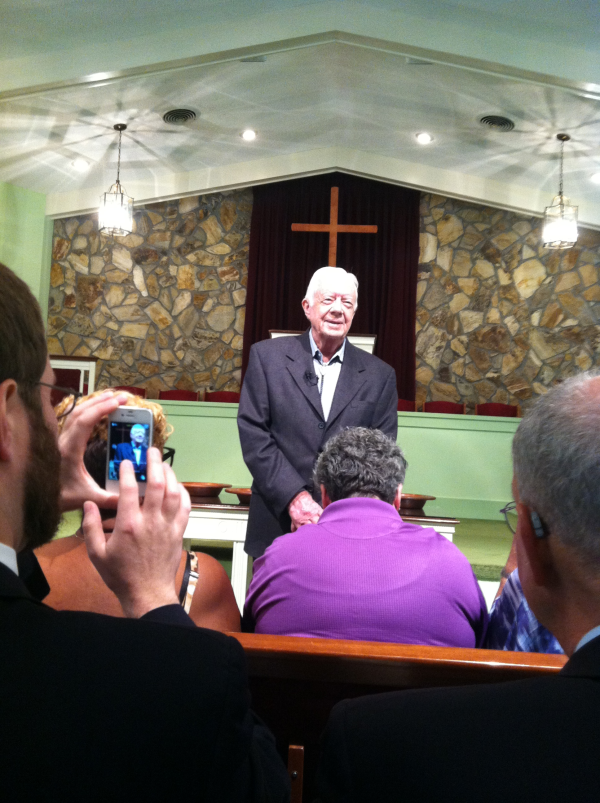 "He really is an amazing man," said Suzanne. "He's so captivating."
Suzanne and Sheryl were surprised to learn President Carter is also a bit of a joker. After Sunday School, the two were able to take a picture with him. After greeting Suzanne, he looked at Sheryl and said, "Nice to see you again."
The two were taken aback and decided he was teasing them about being twins.
Sheryl and Suzanne returned from their excursion with an expanded understanding of all that Habitat does and just how great an impact those efforts have on families, children and communities across the globe. More than anything, the two came home inspired to do a little bit more.
"I knew Habitat built houses, but I had no idea that scope of what you do," Sheryl said about the trip.
They two have never taken part in a build, but after hearing just how powerful picking up that hammer can be, that's the next adventure on their list.
"It was inspirational and I want to do a build," Suzanne said. "Now I'm hooked on Habitat. I'll go to the gala every year."
"It was the best weekend of my life," she added.