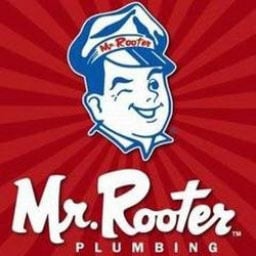 Fridley based Mr. Rooter Plumbing generously provided plumbing materials and services to one A Brush With Kindness partner family this spring. Rachel, a single mother of two, has worked tirelessly to make her home a safe and comfortable place for her and her children to live. When A Brush With Kindness staff arrived at the home, they discovered Rachel's severe needs. The home had no running water which forced Rachel and her two children to live with a neighbor until home repairs were made.
Mr. Rooter Plumbing provided free plumbing services to Rachel and her family. In addition to hot and cold running water, the company also provided a new drain, toilet, kitchen faucets, and tub and shower. In total, Mr. Rooter Plumbing repaired a total of 9 pipes that had burst. "We were absolutely thrilled with the level of service the company donated," Twin Cities Habitat staff member Mark Turbak said. "Mr. Rooter Plumbing went well beyond and above ensuring that Rachel will be able to return to her home and have adequate plumbing for hopefully quite a while."
Twin Cities Habitat for Humanity cannot provide safe, affordable homes to well deserving families without the help of our in-kind and pro-bono partners. To explore in-kind and pro-bono sponsorship opportunities, contact Mark Turbak, Corporate and In-Kind Relations Senior associate, at 612.305.7120 or e-mail mark.turbak@tchabitat.org.
Mr. Rooter Plumbing of the Twin Cities is a full service residential and commercial plumbing and drain cleaning company serving the entire Metro Area. Established in 1999 and under new ownership in 2012, Mr. Rooter is proud to serve local community needs and outreach programs for low-income, seniors, and military families.