Help Habitat AND win fabulous prizes for Give to the Max
Posted by Blake MacKenzie on .
Do you support Twin Cities Habitat for Humanity's mission of making decent, affordable shelter for all people a matter of conscience?
Do you want a simple way to make a big difference for your community?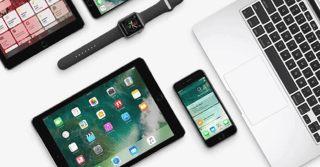 Do you like to win fabulous prizes—like a $350 Apple gift card?
You have the opportunity to do all three with Give to the Max, Minnesota's celebration and gift-generating event for local nonprofits and schools.
We're seeing how much we can we can raise from November 1–16 to unlock home for more families across the Twin Cities, and welcome hundreds of new donors to Habitat's mission. And we've got help with a generous dollar-for-dollar matching gift. That means your gifts will have twice the impact.
Become a Habitat Builder
You can have an even bigger impact by becoming a Habitat Builder—winning fabulous prizes for your efforts. Here's how it works:
Create a Habitat Builder page—it takes less than a minute
Share your page with your networks via social media, email, text, in-person, etc.
Your friends donate on your page, and you win prizes!
You can unlock homeownership opportunities for more families by bringing your friends along. Even small gifts, when added together, can make a big difference.
Win prizes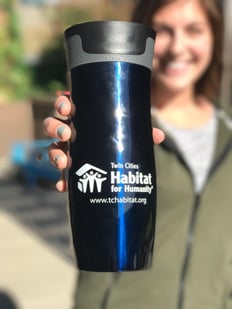 Did we mention you can win prizes for your fundraising efforts? Here's the details:
$350 Apple Gift Card: awarded to two (2) Habitat Builders who recruit the most donors to give on their fundraising pages
Habitat Tumbler:

awarded to

everyone who has 10 or more unique donors to their fundraising page
Prize winners will be announced on November 17. Between now and then, you can get to work recruiting more and more friends to give to your page.
Make a difference
Home is many things to different people. Maybe home is where your family comes together at holidays. Maybe it's where you are warm and safe after a long day. Maybe it's where you can truly be yourself.
For Give to the Max, home is where your gift makes a difference. Your gift is the key that will help unlock home for low-income families in the Twin Cities. Join us for Give to the Max.