For the past several years, Twin Cities youth that were interested in getting involved with Habitat joined Youth United, a Habitat for Humanity International developed program focused on involving youth in their community and TC Habitat while fostering teamwork and developing youth leaders. Due to increasing demand for resources to engage youth in new and innovative ways, HFHI recently suspended the Youth United program to explore how Habitat can better provide for this need. Here at TCHFH, we recognize the impact that younger volunteers and advocates have on our mission, so the Youth United adult leadership team immediately started brainstorming new ways to engage local youth in our mission. What did we come up with? Habitat Youth Leaders, an exciting new leadership opportunity for altruistic youth interested in housing problems and solutions in the Twin Cities!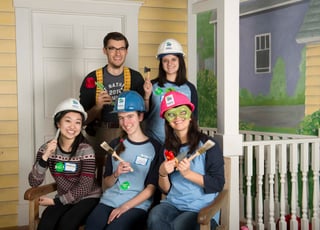 Habitat Youth Leaders are middle and high school aged youth that have a deep connection to Habitat and are interested in learning valuable leadership skills. Habitat Youth Leaders will volunteer with Habitat, fundraise on behalf of Habitat and educate family, friends and classmates about Habitat's work in the Twin Cities.
While Youth United met once a month as a group to plan fundraising and volunteer events, the goal of Habitat Youth Leaders (HYL) is to engage individual youth who plan and attend their own events. HYL shifts the focus from adults leading a large group to youth having ownership of their own events and results. This also allows for youth to be more creative and to align their volunteering, fundraising and educating with their own personal interests and goals.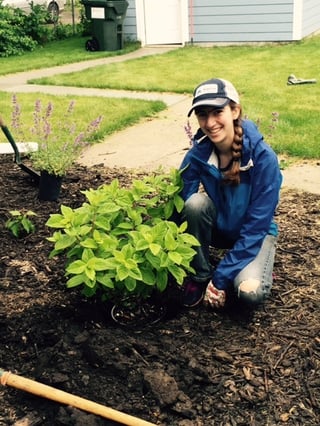 In order to become a Habitat Youth Leader, youth will need to complete at least one task from three categories: Volunteerism, Fundraisingand Education/Advocacy.
Each youth is mentored by an adult volunteer, who will assist youth in planning activities and achieving goals. Once all tasks are complete, youth will be honored with the title Habitat Youth Leader, can add the distinction to college applications and resumes and will receive a letter of recommendation from their mentor.
We are so proud of all of the students that have been involved with Youth United over the years and everything we have accomplished as a group. From haunted houses and state fair parades to basketball tournaments and grocery store bagging fundraisers, Youth United has been a huge part of the Habitat mission. It is because of the excitement, ideas and support of these students that we are so excited to offer new opportunities for engagement and learning through the new Habitat Youth Leaders program.
If you would like more information please contact Lisa Burtch at youth@tchabitat.org.