As you get older, you may become more dependent on others. But your independence as a senior doesn't have to be defined by your physical abilities. Feelings of independence are important for everyone, and there are many ways to seek and achieve independence in your later years.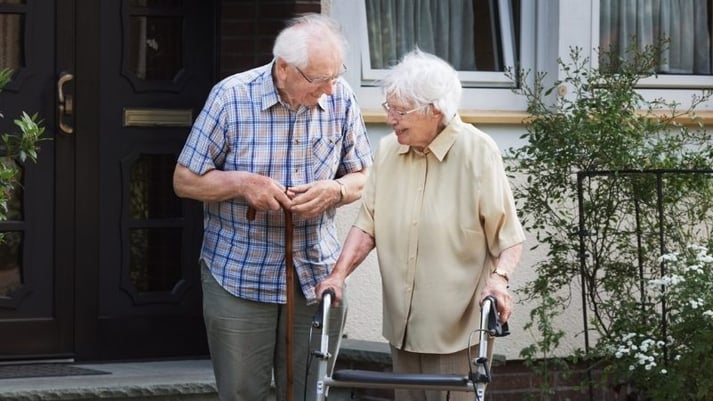 Why Independence is Important for Seniors
Independence means different things to different people. It can mean having the freedom to make your own choices every day, or it can be the feeling of relief that comes with knowing someone else has them covered.
Whatever it means for you, feeling a loss of independence can have a real impact on your life.
Senior independence is important for two main reasons:
Independence makes us feel recognized as legitimate members of society, and seniors can lose those feelings over time.
Independence gives us the ability to determine our own path in life, which can feel hard to control in older age.
We all want to be contributing members of our community, no matter how old we are. We may need some assistance with things like transportation or shopping, but we should be defined by what we can still do rather than what we can't do. We might need help, but we want to feel like we're in control. We can still thrive and be independent – it just might look different at different stages of life.
Paths to Senior Independence
It's completely normal to feel more dependent on others when you get older. Your sense of freedom and independence comes from many sources, and when any of those shrinks or goes away, we naturally feel its absence.
If you feel less independent now than you did years ago, it may be because of one of these things:
Money. Looking to find suitable options that match your budget and space needs? Simple senior living options like downsizing, tiny homes, or accessory dwelling units (ADUs) can help you maintain a sense of independence without the huge price tag.
Health. No matter how well you take care of your body and mind, you'll probably need help staying healthy later in life. Chronic health problems and late-life issues often require treatment and assistance, and family or home care can relieve some of the burdens.
Safety. Using a cane or walker is often necessary for older adults to get around safely, but the reality is it can also make you feel less able and more dependent on others. Home modifications can't replace mobility tools, but they can empower you to get around without extra help making you feel more independent and autonomous.
Maintenance. Who's going to make your home livable? Who will cut the grass? Should you move your bed to the ground-floor living room? Where will you do laundry? A variety of senior living options can take these worries off your plate, and home modifications can put you in command if you decide to age in place.
Socialization. Connecting with others is one of the most important things to do as an older adult, and it's also one of the hardest. When choosing how to live out your later years, consider how your social opportunities will affect your feelings of independence.
Why We Need to Rethink Elderly Independence
When we frame our concept of "independence" around our ability to give to society without taking anything back, it's hard for anyone to measure up. Even your children and grandchildren are dependent on hundreds of people every day – their bosses, their coworkers, their friends, and each other. And it works in reverse, too: those people all rely on your family for the same things.
The truth is that there is intrinsic value in every person, including seniors. Seniors can bring value to their communities in ways other than monetary production: even as your physical, emotional, and mental capacities weaken, other strengths surface. Seniors stabilize their neighborhoods as long-term residents; they gain experience from seeing the world change over time; they provide valuable perspective on the future because they taught and learned the lessons of the past.
While feeling independent is a necessary part of aging, it's important to remember that nobody achieves independence alone. Visit our Age Well at Home™ webpage to learn more about maintaining independence as a senior, how to live at home longer, and the benefits of being a senior homeowner.