Volunteer
We rely on thousands of volunteers every year to carry out our mission.
Be a part of increasing access to affordable housing for hundreds of Twin Cities families each year by lending a hand on a construction site, home repair project, or at our ReStore Home Improvement Outlets. Find the volunteer opportunity that is right for you!

Volunteer With Us!
Many first-time volunteers have questions about what it will be like. What if I have no construction experience? And what should I expect during a volunteer day? In this video, you can find answers to those questions and more!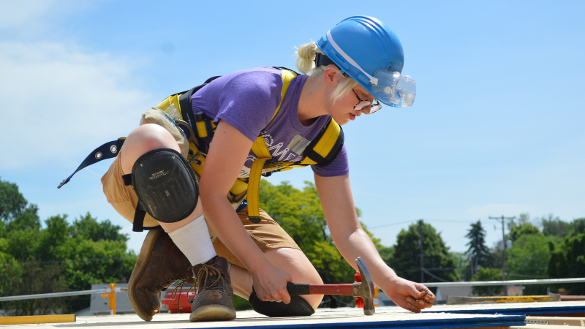 Worksite Safety Guidelines
Your safety is our top priority. Please be sure to read our safety blog and watch our safety webinar before your next volunteer day.
3Mgives also created this safety guide for construction sites (PDF).