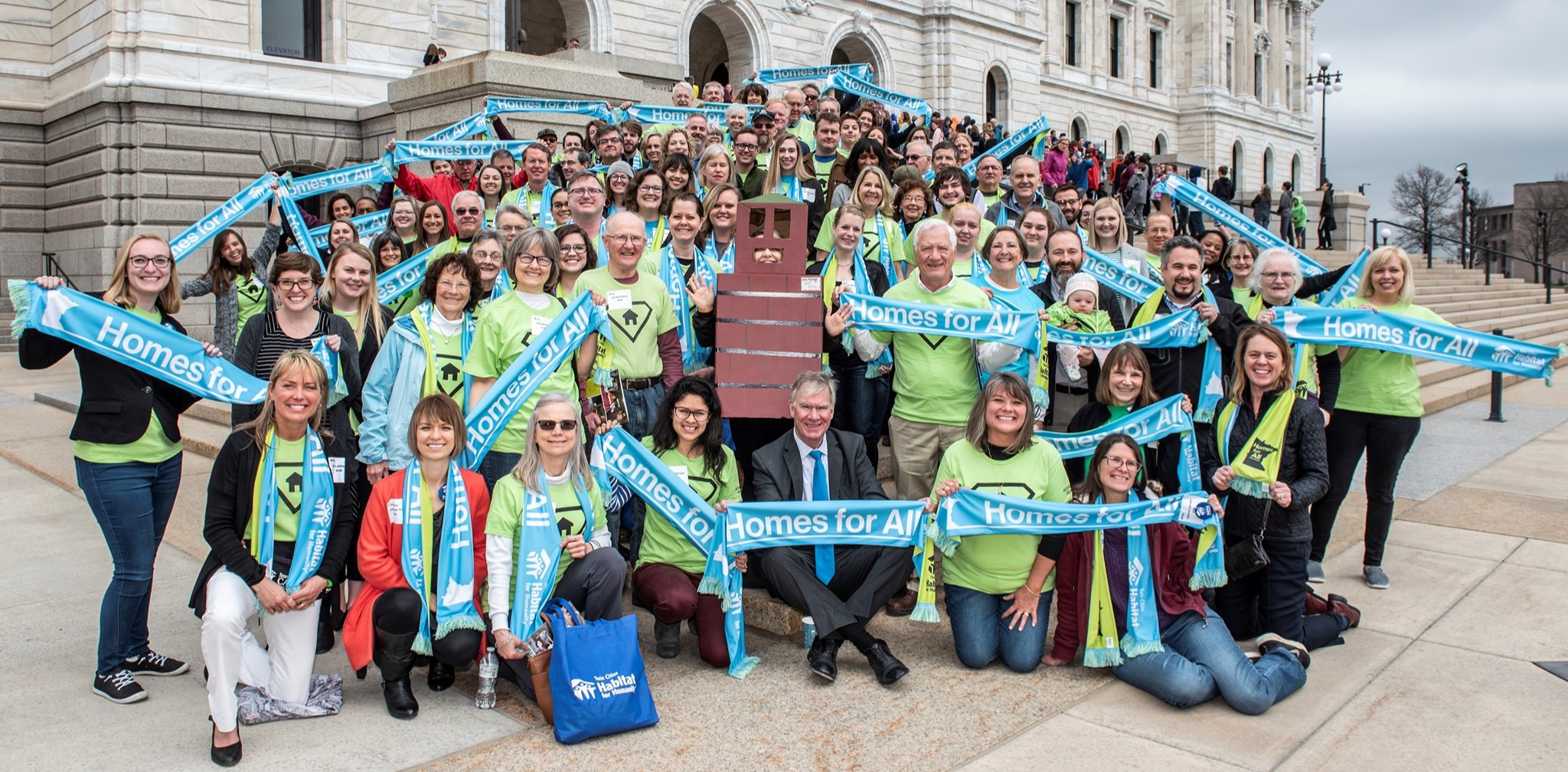 Raise Your Voice
Join the movement of Habitat supporters advocating for affordable homeownership in our cities, across Minnesota, and throughout the nation.
Advocacy at Habitat
Twin Cities Habitat for Humanity advocates on the federal, state, and local levels. Through advocacy, we build relationships with lawmakers and create new opportunities for affordable homeownership throughout the Twin Cities and beyond. Our advocacy efforts build on current affordable homeownership investment and enact equitable housing policies. We're nonpartisan, so we don't support candidates – we only support policies to make homeownership more equitable and accessible. And all this is only possible through Habitat supporters like YOU taking action!
"I feel pride in owning my home. Today, I urge everybody to stand with Habitat for Humanity." — Hunde, Habitat Homeowner since 2018 and Habitat Advocate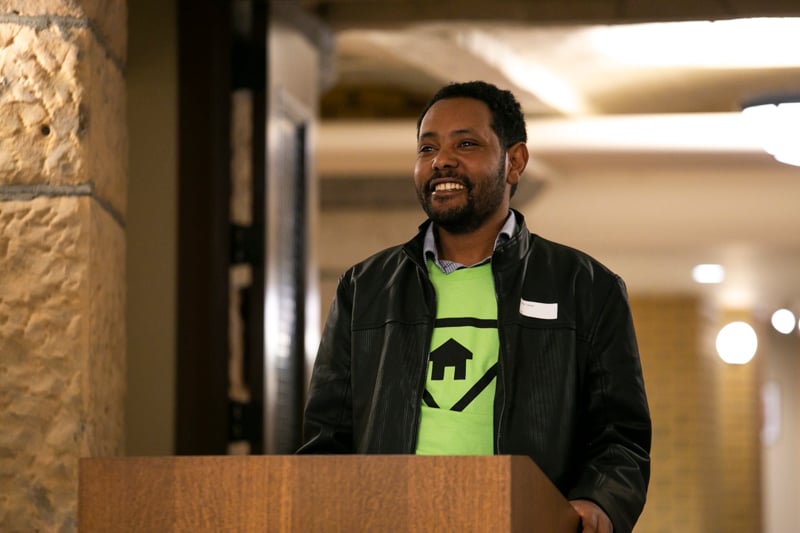 We advocate for housing policies at the national level through action alerts and by attending the annual Habitat on the Hill D.C. Here are our current national priorities:
HOME Investment Partnership (HOME) and Community Development Block Grant (CDBG ) are resources accessed through partnerships with local communities to develop new homes and ensure housing affordability for Habitat clients. With increasing land and construction costs and stagnating wages, these resources are vital in providing access to homeownership for working-class families.

AmeriCorps has a long history at Twin Cities Habitat, and the service of AmeriCorps members is vital to our mission. We seek increased funding to recruit and support members as they serve onsite and within the Habitat office to engage volunteers, build and renovate homes, and share Habitat's work with communities across the Twin Cities region.
The Neighborhood Homes Investment Act (NHIA) would provide a federal tax credit to build and rehabilitate homes for lower and middle-income families. Twin Cities Habitat could utilize the NHIA to support the financing of new construction or rehab. New solutions like this one are badly needed to contend with skyrocketing housing costs and the affordable housing crisis.
We advocate for housing policies at the state level through action alerts, hosting Habitat on the Hill MN, Red Blue Build, meeting with legislators, and more. Here are our current state-level priorities:
Alongside the Minnesota Realtors, we are advocating for the creation of a First-Generation Homebuyer Downpayment Assistance program. With leadership and input from the Homeownership Opportunity Alliance, the ask provides downpayment assistance for individuals who do not have access to generational wealth and couldn't achieve homeownership without the assistance. An investment of $176 million will support assistance for a minimum of 5,000 first-generation homebuyers over three years. This statewide approach to downpayment assistance is:

Targeted to first-generation buyers, whose parents do not or did not own a home;

Adequate to meet the need – providing 10% of the purchase price of a home, up to $30,000;

Easily accessible to consumers through community-based lenders, including tribal entities and our state's existing network of Community Development Financial Institutions (CDFIs)

We're also advocating for investment in the Homeownership Education, Counseling, and Training (HECAT) Program. Our ask is to raise HECAT to $3 million over two years, to support much-needed financial coaching, pre-purchase counseling, and homebuyer education, particularly for households of color. Additionally, HECAT provides foreclosure prevention assistance, impacting homeowners statewide.
We advocate for housing policies at the state level through targeted action alerts, events with coalition partners, local grassroots advocacy support, speaking at hearings, and more.
During Twin Cities Habitat's 2024 Budget Cycle, we are advocating for:
Investment in city-funded programs that support new development.

Programs like Minneapolis Homes Financing provide Twin Cities Habitat with essential funding to support the development and affordability of newly constructed homes.

Investment in foreclosure prevention funding.

Cities and Counties are valuable partners in providing counseling resources to families experiencing financial hardships.

One-time investment requests for large developments such as The Heights in St. Paul.
Check out what our team pursued last year during the 2023 budget cycle and what they achieved:
Meet the Government Affairs Team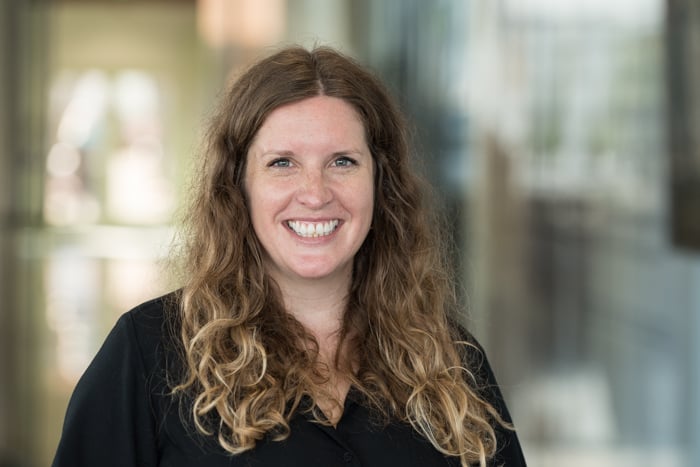 Greta Gaetz
Director of Government Affairs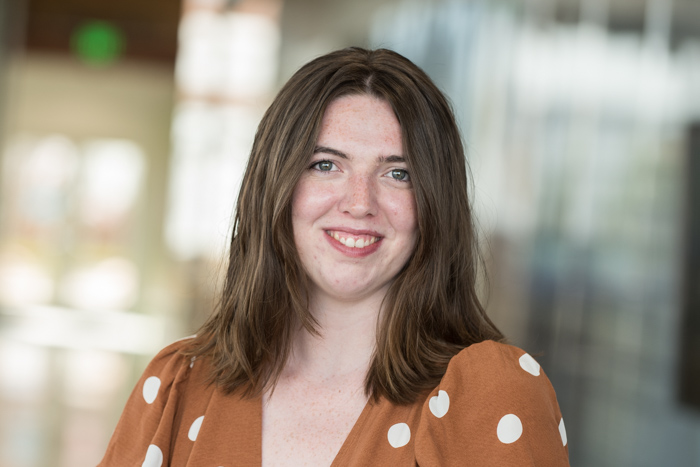 Emily Kirkevold
Government Affairs Manager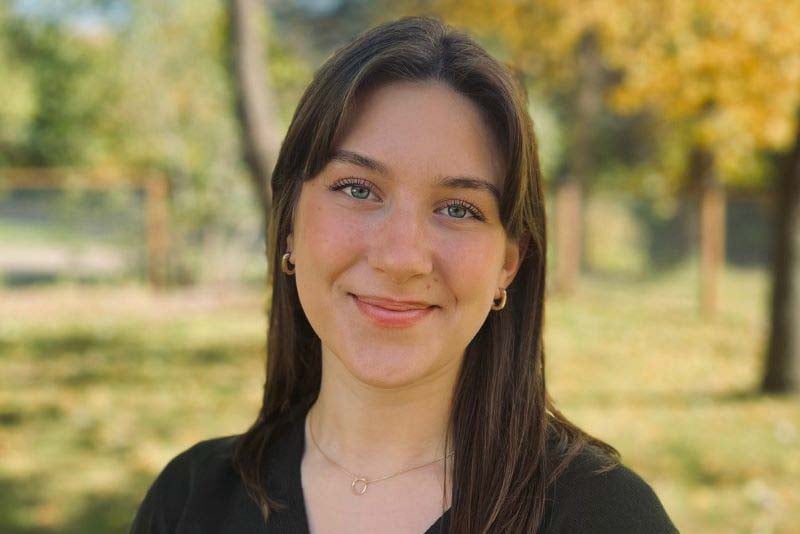 Eva Goldfarb
Policy & Advocacy Coordinator