The Minnesota state legislature adjourned its special session on July 7, and Habitat is thrilled to see a number of our main priorities reflected in the Housing Finance and Policy bill that passed both chambers and was signed by Governor Walz. These wins represent both funding and policies to support affordable homeownership production and preservation. Of the priorities on Habitat's legislative agenda this year, we were successful in achieving:
An increase to the Challenge Program
Funding for the Challenge Program was increased by $2.8 million over the base budget for the next two years. The Challenge Program invests in producing affordable homeownership opportunities by providing funding for land acquisition, new construction, and home affordability. Challenge is an integral part of Habitat's success, and we look forward to the impact that additional funds will have on expanding affordable homeownership options at a time when access to housing is critical in communities across the state.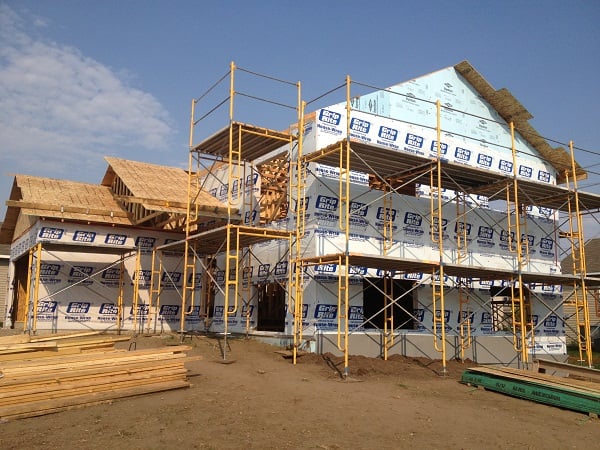 The Challenge Program provides valuable funding that helps Twin Cities Habitat acquire land, build new construction, and keep homes affordable for local families.
An increased cap amount for the Rehab Loan Program (RLP)
The maximum loan amount for the RLP was increased from $27,000 to $37,500. The RLP provides resources for critical health and safety-related home repairs. The RLP cap adjustment will better cover construction labor and materials costs and stabilize at-risk homeowners with significant repair needs as they work to keep their homes safe and secure.
Funding for affordable homeownership through Housing Infrastructure Bonds (HIBs)
Of the $100 million in HIBs included in the final package, over $18 million will be set aside specifically to fund single-family housing. After this became a new eligible use for HIBs last year, Habitat is excited that the funding source is now open to organizations like ours. As we emerge from a year with unprecedented development challenges due to COVID-19, we remain committed to providing affordable homeownership opportunities for local families. We are thankful for the inclusion of HIBs as yet another tool to help us produce much-needed affordable homeownership units throughout the Twin Cities.
The road ahead
While these investments demonstrate significant wins for creating and preserving affordable homeownership this session, we still have an opportunity to educate our elected officials on the important work of preparing families to become successful, long-term homeowners. One of our priorities this year was advocating for increased funding to the Homeownership Education, Counseling, and Training (HECAT) Program, which provides foreclosure prevention counseling, homebuyer pre-purchase counseling, and homebuyer education and training.
HECAT helps increase access to homeownership and the benefits of building generational wealth, particularly for lower-income households and households of color. The homeownership gap between Black and White households in Minnesota is the highest in the country, and HECAT provides direct support to help households overcome barriers to homeownership and change this inequity one household at a time. While funds for HECAT were not increased this year, we hope to continue discussions with our state legislators to expand capacity for this work in the future.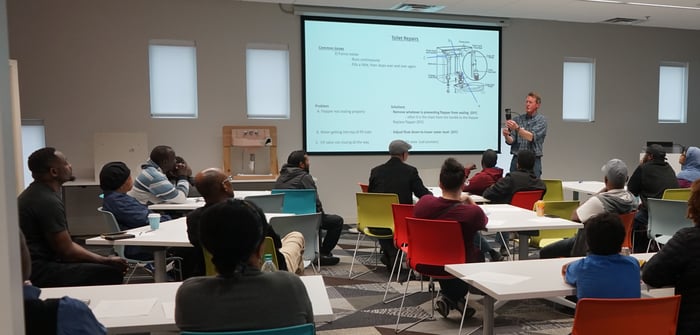 Families who partner with Twin Cities Habitat are well prepared to be homeowners with financial coaching and homeownership classes. (Photo taken before COVID-19.)
As the 2021 legislative session comes to a close, Habitat is already looking forward to developing our slate of priorities for the coming year. We will aim to promote policies that create and preserve affordable homeownership and advance racial equity in housing, and we will uplift bold and strategic solutions to remove discriminatory barriers to homeownership and narrow the racial homeownership gap. We would not be successful in this work without the countless Housing Heroes advocating on behalf of Habitat each year, and we thank you for lending your voice to take action in support of affordable homeownership.
---
Be ready the next time your voice is needed to advocate for affordable homeownership! Sign up for Action Alerts, and Habitat's Advocacy team will send simple actions you can take to make a big difference.