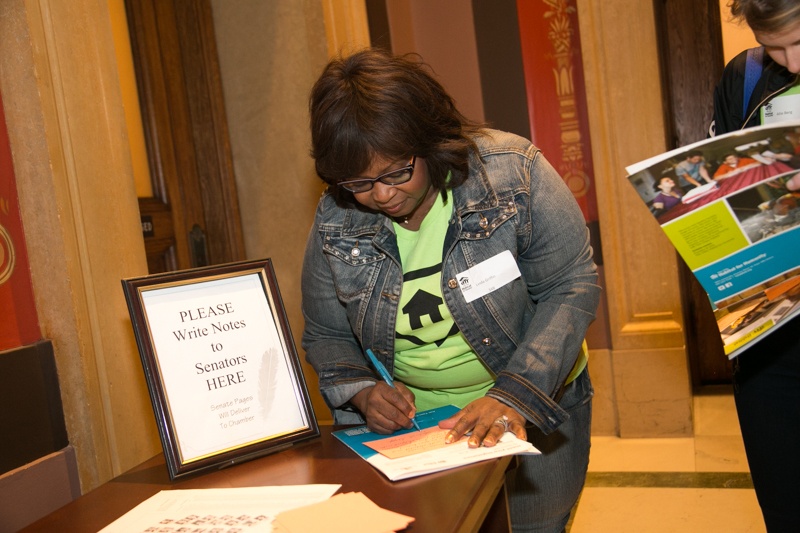 Guest blog by Caitlin Magistad, Local & Regional Policy Coordinator
Twin Cities Habitat for Humanity
Housing costs continue to increase across Minnesota, while incomes have not kept pace. According to a recent report from the Minnesota Housing Partnership, a full-time minimum wage earner can't afford a one-bedroom apartment in any of Minnesota's 87 counties, and at $18.82, Minnesota ranks #22 in the nation for the highest hourly wages required to afford a modest two-bedroom apartment. Low vacancy rates, limited housing stock, and rising housing costs put pressure on low and moderate-income renters and home buyers alike, impacting families and communities across the state. Too many Minnesotans do not have access to safe, stable, affordable housing—together we can change that!