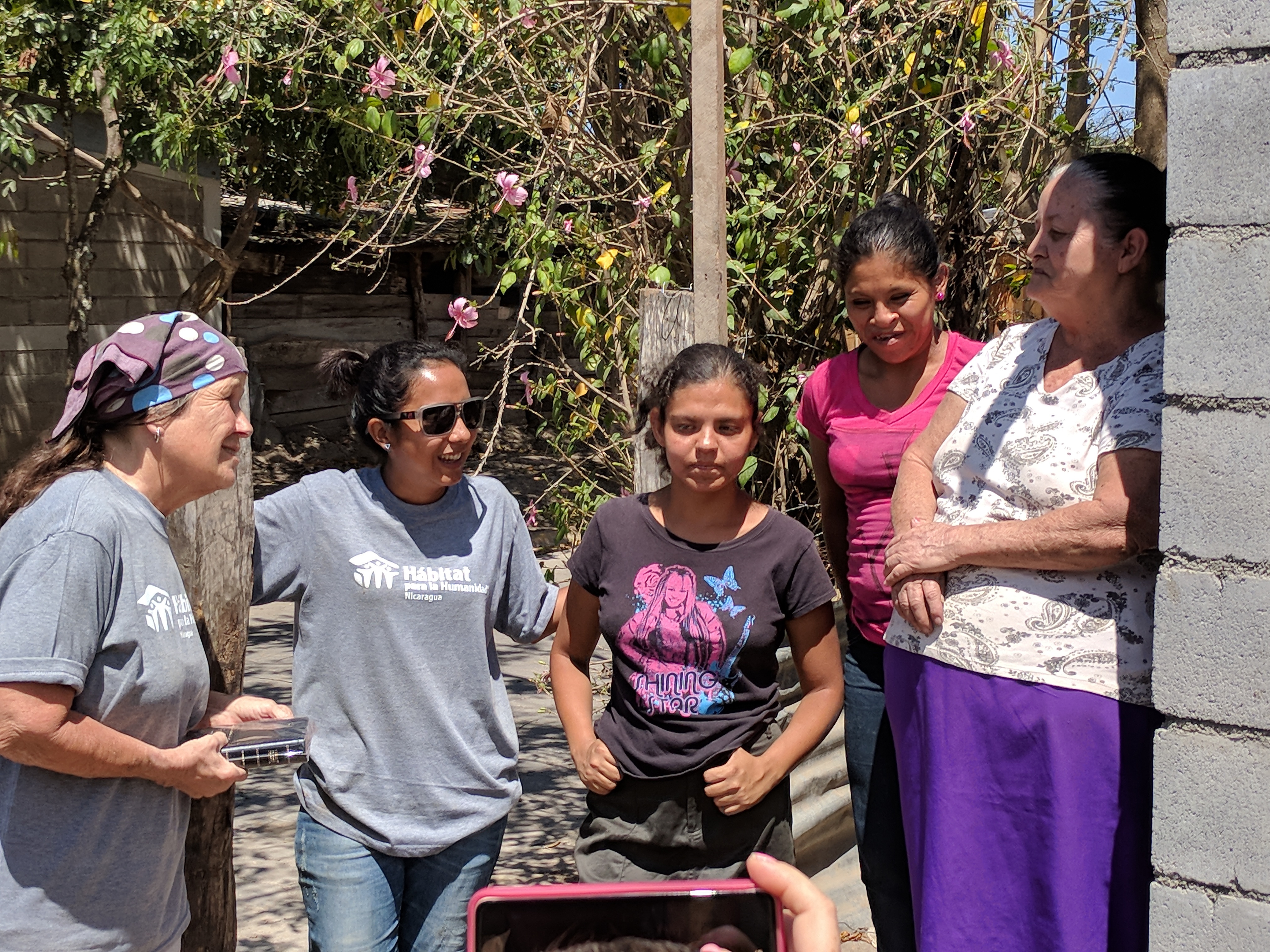 Guest blog by Courtney Maas
Global Village Volunteer
The culmination of all of our hard work reached a pinnacle, as we tied ribbon on the front doors to the homes we've worked on all week for our Nicaraguan families. You could sense the families gratitude the moment we stepped on the job site this morning. They gave us gifts of homemade goods and crafts and shared laughs and hugs.