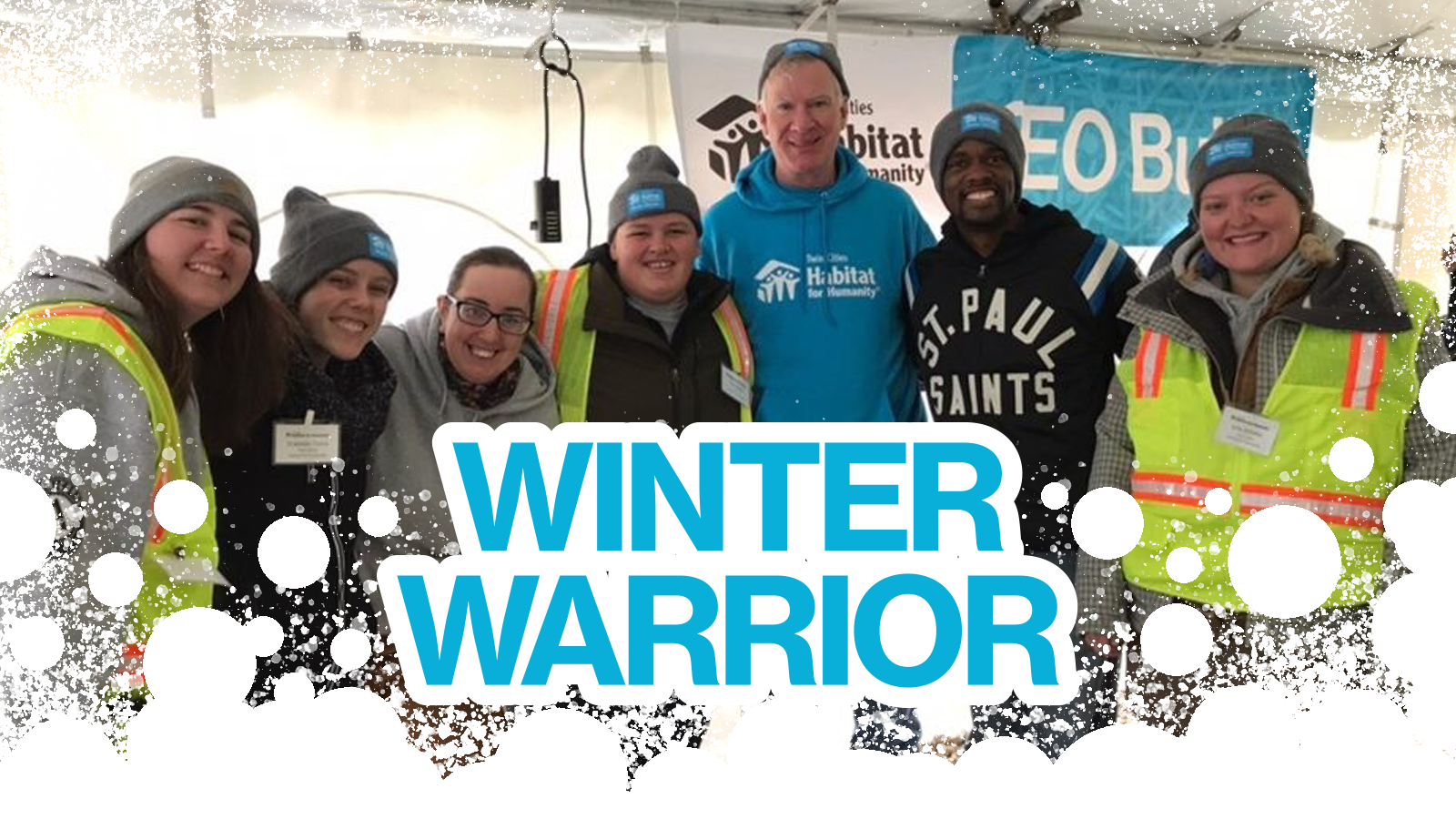 Last year, over 300 Winter Warriors volunteered with Twin Cities Habitat between December and February. And now it's time for you to join the charge!
"We sometimes see a small drop in volunteers during winter months," say Volunteer Coordinator and AmeriCorps member, Shannon Twiss. That's why the volunteer team created a Winter Warrior campaign in 2017.
So what is a Winter Warrior you ask?
It's anyone that volunteers three times in between December 1 and February 28. From volunteering at the Habitat office, the ReStore, or even a construction site. You can also easily become a Winter Warrior by gathering five friends or family members for a one-time volunteer day.