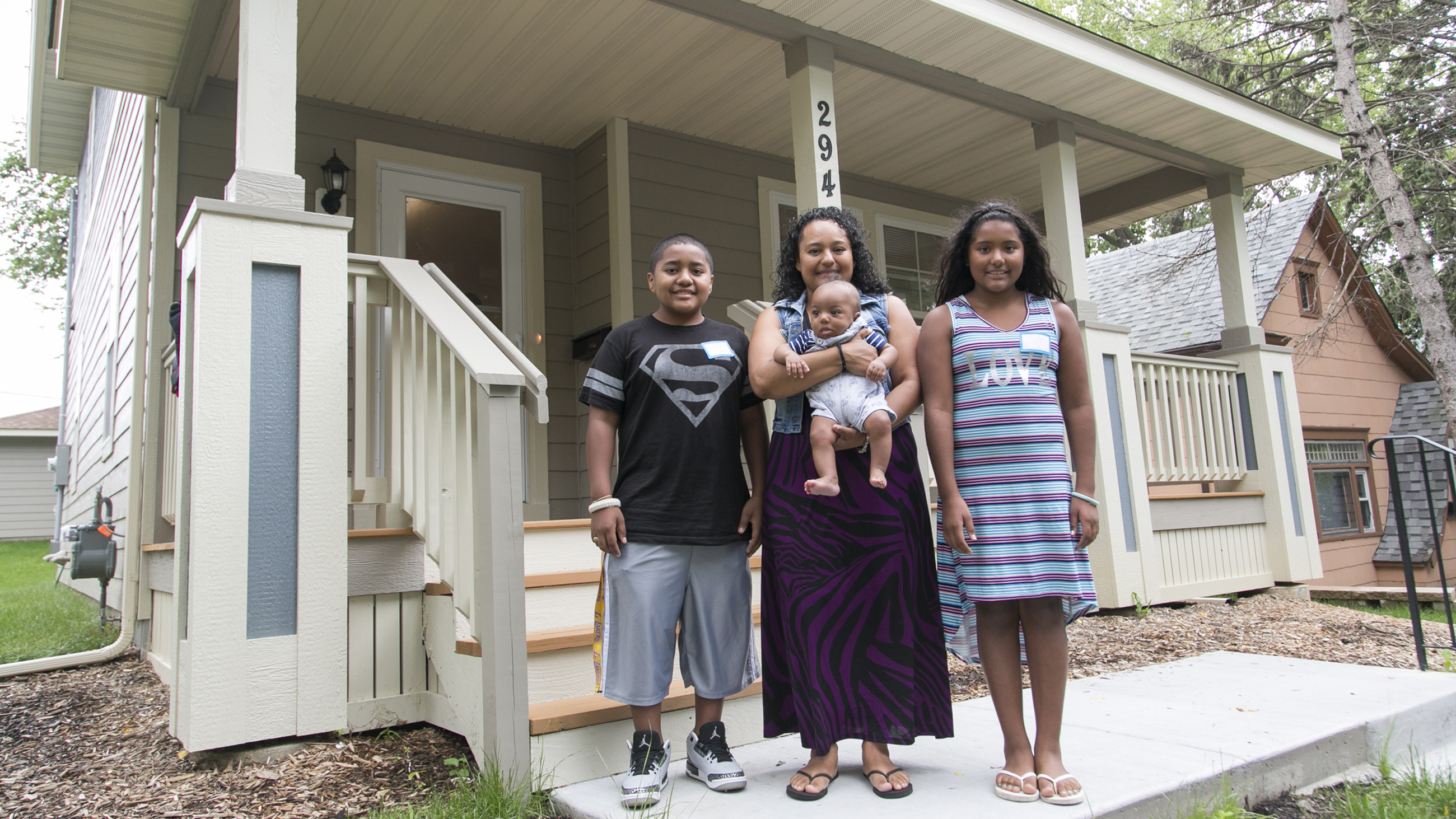 We recently held a Stories of Home Contest where we asked Twin Cities Habitat homeowners to share a story answering the question: "What does your home mean to you?" Here's one of the stories in the homeowner's own voice. Story and photos shared with their permission.
Written by Ana B., Habitat Homeowner since 2017.
First off, let me start by introducing myself and my family. My name is Ana. I work at Hennepin County Medical Center, and I am a mom to 3 beautiful kids. Eli is 15 and a sophomore in high school, loves to play the guitar and piano, and is an amazing older brother. Kenndra is 13 and in the 7th grade, and she loves to spend her free time with her baby brother and driving her older brother crazy! And when she is not doing that, she spends time in her room drawing and reading books. Myles is 1 and full of energy and keeps all of us on our feet, and I wouldn't have it any other way.