Reports & Financials
Read the stories of Habitat and your impact in our latest Herald newsletters and Wilder studies. Check out where money goes in our Annual Reports.
This past year at Twin Cities Habitat has been all about the hard work and perseverance to make our Build Forward Together Strategic Plan a reality. And it's possible because of you. Thank you.
Your generosity supported 104 families as they became homeowners for the first time, and impacted hundreds more on their homeownership journeys. See your incredible impact in our online Annual Report for July 1, 2022 to June 30, 2023.
FY 2023 Donors, Board, & Leadership List (PDF)
FY 2023 Program Descriptions and Fast Facts (PDF)
FY 2023 Unaudited Financials (PDF) - audited financials available in Dec. 2023
FY 2023 Form 990 - available in early 2024
FY 2023 Form 990 for TCHFH Lending, Inc. - available in early 2024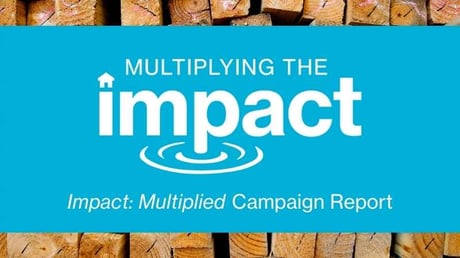 Impact: Multiplied
Back in 2016, the Twin Cities housing crisis was mounting. In response, Twin Cities Habitat supporters rallied with your neighbors around our five-year, $55 million Multiplying the Impact campaign. And wow, you stepped up big time. Look at all you've accomplished to create, preserve, and promote homeownership in the Twin Cities.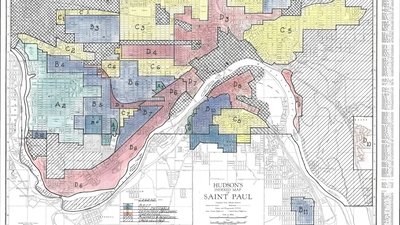 Racial Disparities in Housing
The Twin Cities' racial disparities in housing didn't happen by accident. Racist policies created them. That's why we must be intentional in fixing them. Read our four-page summary to learn from the past as we build a better future then view our Race & Housing Resource Center for more info.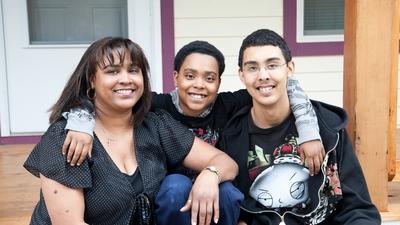 Wilder Report
This comprehensive, statewide study conducted by Wilder Research and Habitat for Humanity Minnesota investigates the connection between Habitat Homeownership and a homeowner's quality of life. It examines areas like safety, health, education, social connectedness, family interaction and personal well-being, and economic situation.