Many of our volunteers are retired and enjoy spending their time learning new skills, staying active, and building camaraderie through Twin Cities Habitat. You can join a Regular Crew of construction volunteers, volunteer at ReStore, or volunteer with our office staff. Read our Guide to Volunteering in Retirement and browse below to find the volunteer opportunity that's right for you.
The Choice Is Yours!
Ongoing Positions
Our office volunteers and regular ReStore volunteers help out a couple days a week to a couple days a month. We are always looking for more regulars!
On-call Office Volunteers are added to our email list and contacted when we have projects like large mailings, scanning, assembling application packets etc. If you are interested please contact the volunteer coordinator at 612-305-7114 or volunteer@tchabitat.org
Build or Repair Homes
Assist with Habitat Homebuilding or A Brush with Kindness (ABWK) home repair projects! No previous experience necessary.
Regular Crews - a couple days a week or few days a month
You can join an existing crew or start your own. Crews usually stay in the same geographic area and you can start your own by getting a group of your friends, co-workers, golfing buddies, or community group members together. Learn More >
Homebuilding - single day commitment
Our site supervisors will guide you through various parts of the homebuilding process from start to finish. You can expect to learn carpentry skills from installing floors and windows to final touches. Sign Up >
A Brush With Kindness - single day commitment
Habitat's home repair program helps families who find it a challenge to maintain upkeep of their home for financial or physical reasons. ABWK projects will vary and can include painting, interior, or exterior repairs. Sign Up >
ReStore Volunteers
Regular Crew or single day volunteers
The Twin Cities Habitat ReStore sells new and like-new home improvement and building tools and materials. Join the team today! Sign Up >
Other Ways to Help
There are plenty of ways to help out at Twin Cities Habitat. A great to way to get more involved with Habitat is to volunteer at one of our upcoming events, jump in as an outreach volunteer, or help by being a champion for affordable housing in your faith organization, community group, or circle of friends.
Cookie Baker
Cookie bakers are great assets to Twin Cities Habitat, because cookies help us thank our volunteers! As a cookie baker, you can bake two to four dozen cookies and either drop them off at our office or deliver them to one of our construction sites. Learn More >
Fundraise
Use your talents to reach friends and family to raise funds on behalf of Twin Cities Habitat! We'll provide you with everything you need to get started. Learn More >
If you have any questions, contact the Volunteer Coordinator at 612-305-7114 or volunteer@tchabitat.org.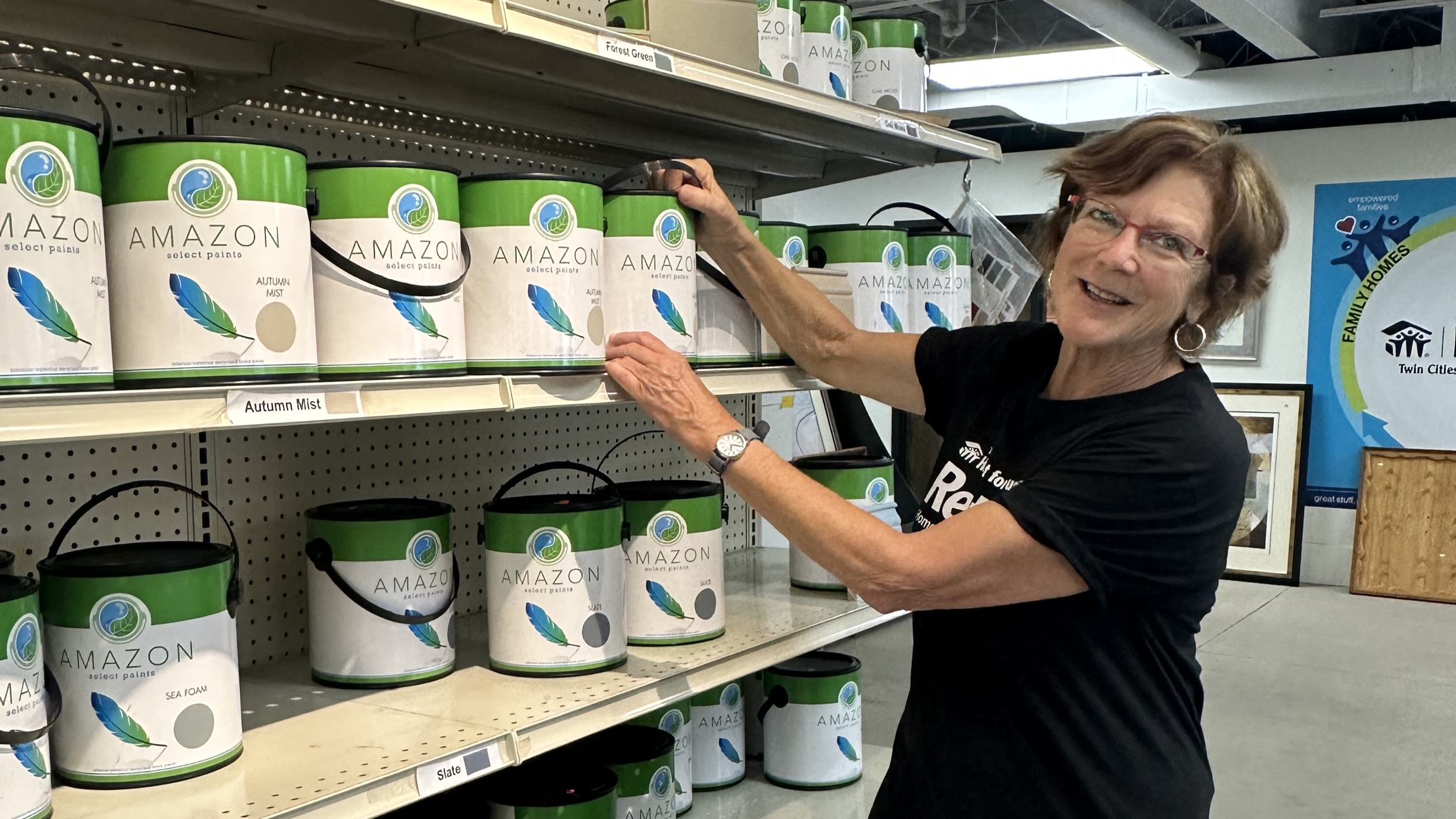 ReStore is One Little Piece of the Goodness
For regular volunteer Donna, serving at ReStore in New Brighton provides three things she believes everyone craves: novelty, familiarity, and belonging.
Receive Our Volunteer Newsletter