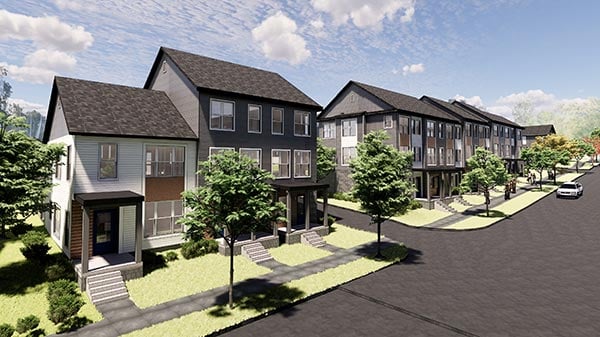 Twin Cities Habitat for Humanity is honored to partner with City of Lakes Community Land Trust to develop 17 townhomes in the Harrison neighborhood in Minneapolis now through 2023! Harrison is a culturally, racially, and economically diverse community, and we are excited to bring affordable homeownership opportunities to the area.
The Harrison Townhomes will feature:
seven 2-bedroom units
nine 3-bedroom units
one 4-bedroom accessible unit
Each building will have ENERGY STAR Building and Appliance Certification, which means they save energy, money, and the environment by generating fewer greenhouse gas emissions than typical buildings. Other unit highlights include:
1,200-2,000 square feet
1.5 baths, utility room, and upper floor laundry room
Dishwasher and microwave
Luxury vinyl tile flooring throughout with carpeted stairs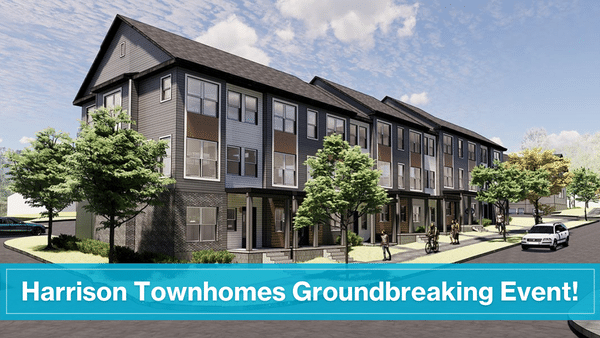 Join us to celebrate this new development at the Harrison Townhomes Groundbreaking Event on Tuesday, Aug. 23, 2022, from 4:00 – 5:30 p.m.! Enjoy connecting with your neighbors, friends, and local leaders in a festive atmosphere with music, snacks, and beverages. You'll hear about what this project means to the Harrison neighborhood, and how affordable housing positively impacts our health, youth, education, and the vitality of our city. Please RSVP if you plan on attending this event.
Harrison Townhomes Groundbreaking Event is also an ideal time to learn about the project if you or someone you know is looking to buy a home next year! Units are expected to be ready by late 2023, and it's never too early to start thinking about where you want to live.
Volunteer opportunities at Harrison Townhomes will begin spring 2023. Sign up for our Volunteer Newsletter for news and updates on our volunteer activities.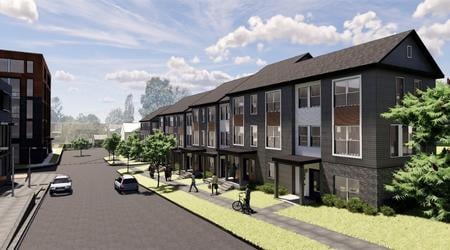 Twin Cities Habitat offers an affordable Homeownership Program with a fixed, low-interest mortgage, financial coaching, homebuyer education classes, and post-purchase support. Fill out our Eligibility Form to get started.