When people think of Twin Cities Habitat for Humanity, they think of building houses. But did you know Habitat also develops land?
Besides building, repairing, and selling homes to families with an affordable mortgage, Twin Cities Habitat also adapts land to be safe and ready for home construction. Depending on the property, the land development process could involve anything from building roads and walkways to constructing public alleys or installing sewer and water connections.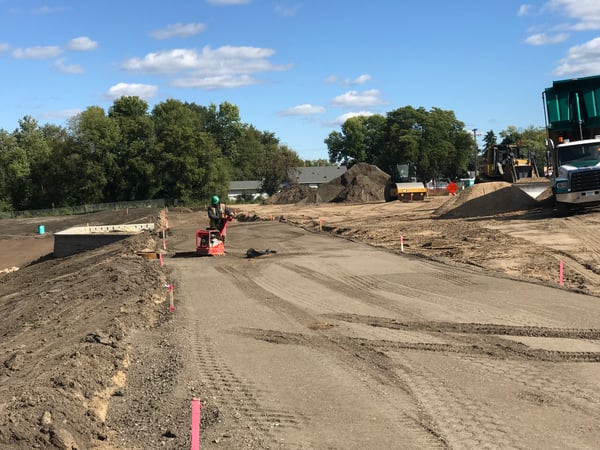 Land development project in St. Paul's North End
In the past couple of years, Twin Cities Habitat has launched several major development projects. As of this year, three of our major developments are under construction. Soon, they will become homes for more than 50 families!
Read the latest on our developments in St. Paul's North End, St. Paul's Payne-Phalen Neighborhood, and the third-ring suburb of Hugo.
North End Development
Back in May, we kicked off construction at our 11-home development in St. Paul's North End neighborhood near Willow Reserve. It took a lot of work to get the site ready for construction, so we're excited to see it come to life.
We are currently building four of the 11 homes planned for the site. We expect two of these homes to close in late January or early February 2020. The other two homes will close shortly after.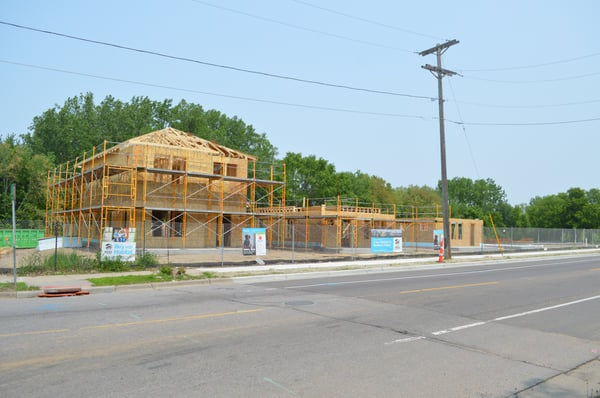 Homebuilding on Maryland Avenue
This fall, the Habitat homebuilding team and volunteers will begin working on foundations for two other homes. The foundation process for the remaining five homes will begin in the spring and summer of 2020. By the start of 2021, the North End site along Maryland Avenue will be home to more than 50 people.
Payne-Phalen Development
During the summer, we finished construction and closed on four homes at our 14-home development in the Payne-Phalen neighborhood of East St. Paul. We recently held a dedication at one of these homes, where we celebrated the new homeowners.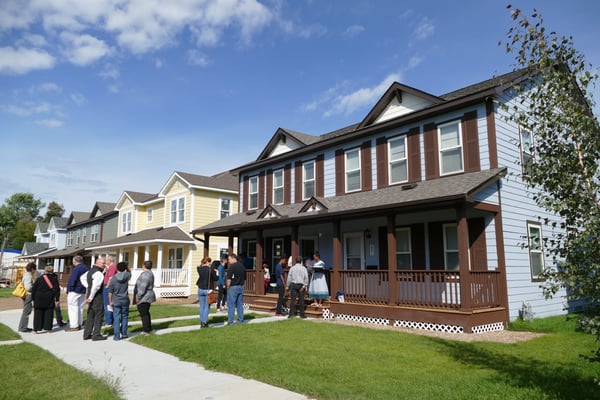 Payne-Phalen Home Dedication
At this site, we are working on an additional six homes, two of which will close in early 2020. Foundations for the remaining four homes will also begin this fall. And just like the North End Development, we will complete the Payne-Phalen development in early 2021.
Hugo Development
With 33 planned townhomes, our development in Hugo is our largest yet. We originally acquired the land through an incredibly generous $1 million land donation from labor and material construction companies JL Schwieters and Schwieters Companies. As of today, we have completed 21 of the 33 townhomes and are looking for families to buy the next four homes.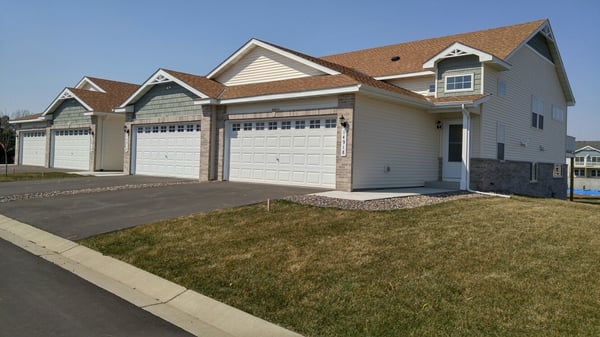 Completed homes in Hugo
By the end of this year, we'll also be finishing construction on another four homes. We will complete foundations for the last four homes during the last half of 2020. By early 2021, our development in Hugo will be home to more than 160 people!
Help us continue to make progress
To keep making progress on our developments, we will need all the help we can get. That's why we hope you'll consider volunteering with us at one of our construction sites.
It's easy to volunteer at Twin Cities Habitat for Humanity. There is no construction experience necessary and there are several ways you can get involved.
If you've volunteered with us, you know just how fun and empowering it can be. The best part? Knowing you're making a change in the community by building affordable homes that will help put families on a path to new opportunities.
A big thank you to all the volunteers who have worked with us on all our homes. We could not do what we do without you.