Twin Cities Habitat for Humanity recently kicked off construction at our new development in St. Paul's North End neighborhood. Over the next two years, literally thousands of community members from corporate, faith, and Women Build groups will volunteer on the construction of these 11 homes. There were many partners involved in making this project possible, so it's exciting to see it come to fruition.

The value of great partnerships
It's taken a lot of work to reach the point of raising walls at this new development. Other developers had tried in the past to build on the site, but no one could get it done.
From the beginning, Council President Amy Brendmoen was a key partner for Habitat. She encouraged us to get involved at the site, then later supported grant funding applications and engaged with neighbors in the area.
After we acquired the site in 2017, it was declared a brownfield which required significant remediation. We learned that the three-acre lot had been an illegal dump for many decades.
Thankfully, we have great relationships with many of the necessary partners who could work together to clean up the site. City, county, and federal entities contributed more than $700,000 for site remediation.
We worked with American Engineering Testing (AET), Veit, and Barr Engineering to conduct tests and clean the site. By fall 2018 more than 900 truckloads of contaminated soil were removed and the property was declared safe and ready for construction.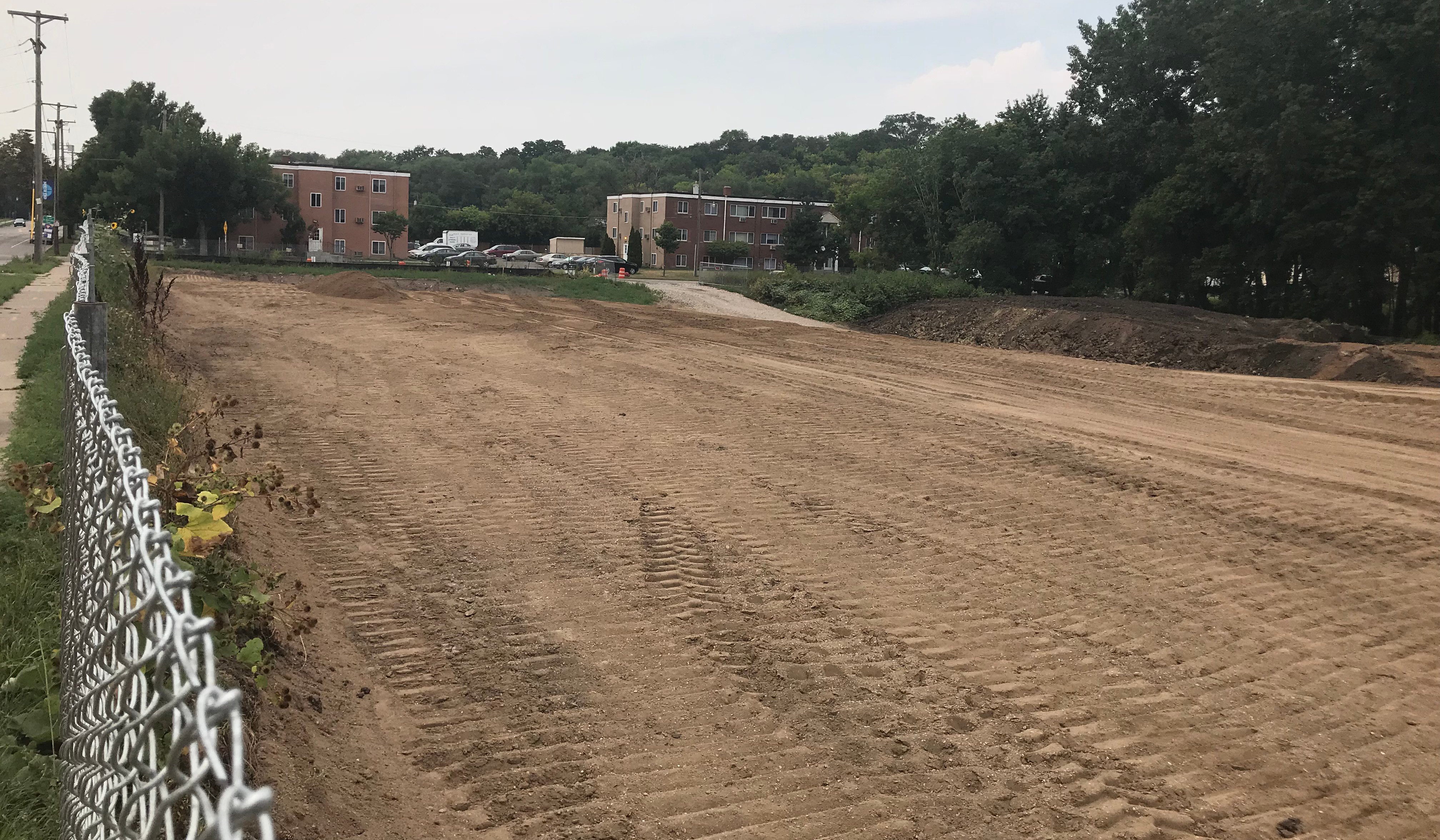 Along the way, another very important partner supported the work in a big way. One of our long-time corporate partners, Ecolab, had already committed to sponsoring one of the homes this year. When we asked them to help with the final infrastructure work at this site, they stepped up. We're grateful that Ecolab provided a $250,000 grant to develop this site, including constructing a public alley and storm water retention pond and installing sewer and water connections.
In addition to Ecolab's house sponsorship, the other three homes being built during phase one are sponsored by Thrivent Financial's Faith Builds, Wells Fargo, and Women Build. Many thanks to each of these partners for coming back year after year to build homes with Habitat.
Wall-raising event
To celebrate the many partners that bring this project life, we hosted a wall-raising event. More than 50 people gathered to kick off construction.
Council President Brendmoen shared her enthusiasm for the project. She's worked for years to develop the site along Maryland Avenue and clean up the adjacent nature preserve called Willow Reserve. She was proud to share that the Willow Reserve Restoration has progressed well. It's exciting to know the future Habitat homeowners will have a 23-acre bird and wildlife reserve so close to their backyards.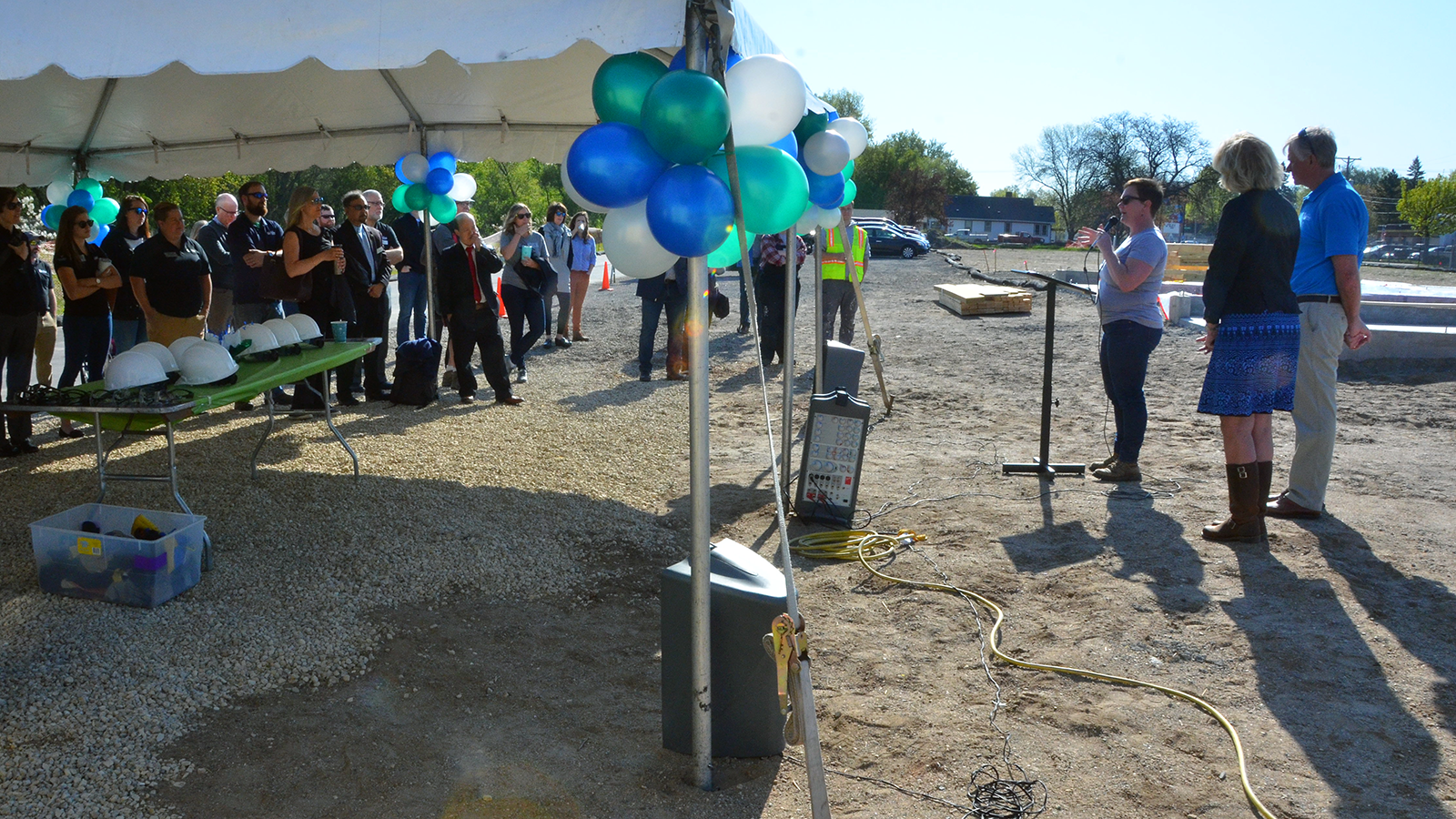 Judy McNamara, Twin Cities Habitat Board Chair and Ecolab's Senior Vice President of Global Tax, also spoke during the program. Judy talked about the importance of home and the amount of hope she feels at the start of the build.
Once the program was over, it was time to get started with the build. Many of our key partners gathered together to raise a wall of one of the homes.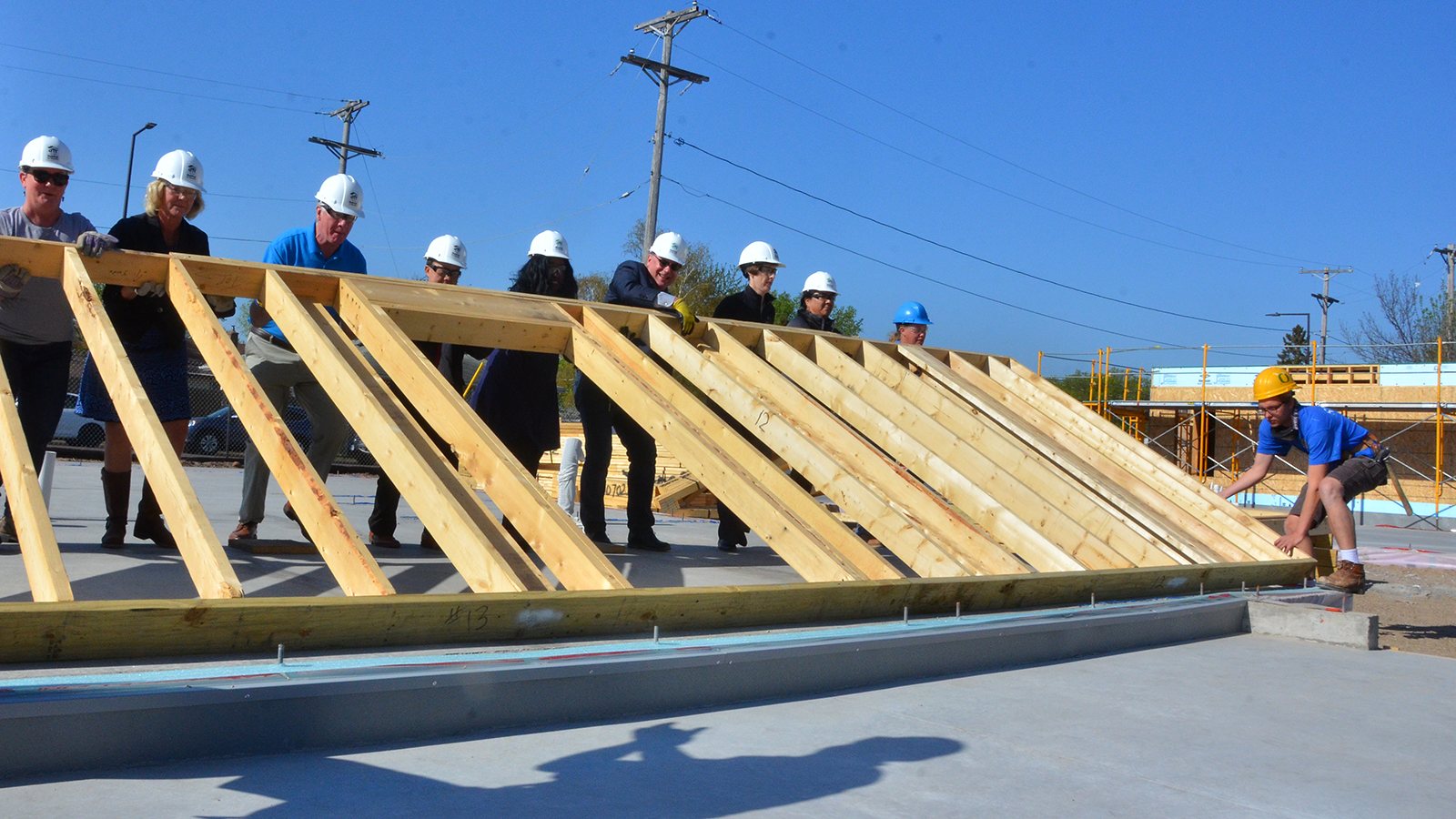 We're thrilled to get this development started and look forward to completing all 11 homes at the site. Right now, it's an empty lot filled with potential. Soon, it will be home to more than 50 people who will have access to a safe, stable place to live thanks to our collaborative efforts.