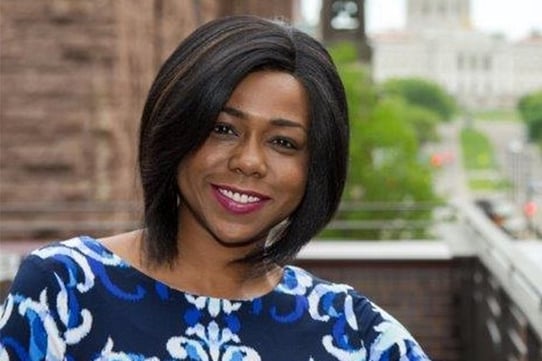 Twin Cities Habitat for Humanity is excited to announce Danielle Duncan as our new Director of Equity and Inclusion! Danielle has spent more than 20 years of her career as a public servant, working and volunteering in a variety of capacities – ensuring that at-risk individuals, families, and communities receive equitable access to a multitude of opportunities.
Danielle joins Habitat with a unique combination of business acumen, empathy, and diverse experiences that assist in navigating the Diversity, Equity, and Inclusion landscape. Danielle is devoted to bringing people together, leading teams, and providing necessary tools to tackle personal and social challenges that arise when embracing and investing in diversity.
As Director of Equity and Inclusion, Danielle will play a critical role in Habitat's commitment to advance equity in affordable housing, while overseeing the development and implementation DEI-specific initiatives, designed to foster an inclusive environment for everyone. Danielle's leadership fuels Habitat's mission to take proactive steps in the fight against systemic racism in affordable housing practice, policy, and action.
Academically, Danielle has received a Bachelor of Science with Cum Laude honors in Psychology from Augsburg University and Master of Business Administration from the Carlson School of Management and is an accredited facilitator and qualified administrator of the Intercultural Development Inventory (IDI). Danielle is also the recipient of the First Decade Award, given to Augsburg alumni who have achieved significant progress within their field through professional achievement and contributions to the community.
Danielle is a native of Chicago, Illinois and currently lives in the Twin Cities with her husband and children.
Build Your Career
Twin Cities Habitat is a great place to build a career! Click below to learn about the benefits of working at Habitat and view our open positions.