Twin Cities Habitat for Humanity sends a heartfelt thank you to Lissa Jones-Lofgren and Deborah Watts for joining our celebration of Black History Month 2022. This year, we focused our Black History Month on the Women of the Movement. Throughout the month, our Diversity and Inclusion Action Team (DIAT) shared weekly communications highlighting Black women leaders in entertainment, art, activism, and education – both past and present.
Our theme Women of the Movement aligned well with the work of our guest speakers Lissa Jones-Lofgren and Deborah Watts, who each provided exceptional Lunch and Learn presentations packed with education and inspiration.
Women of the Movement Part One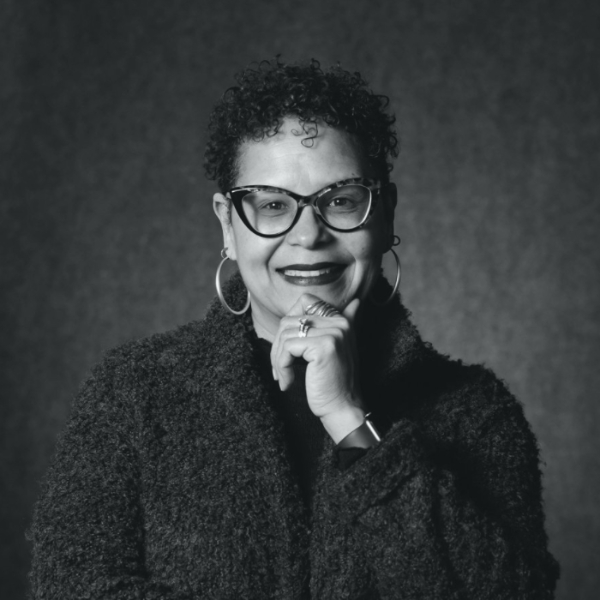 Lissa Jones-Lofgren shared about the impact (and magic!) of Black women throughout history and of those making history today. In the remarkable way only a podcast host, radio producer and culture coach can, Jones-Lofgren walked us through what led her to the work she does today, why she is laser-focused on the contributions of women on her many platforms and why it is important for people to know the role of the Black women in our nation's history and our current reality.
Jones-Lofgren's answered a few audience and DIAT questions, including her support for herself and her community and how embracing self-recovery – a reference to Sisters of the Yam by bell hooks – is the best self and community care. Jones-Lofgren remains motivated to do this work because it is always reciprocated by the community.
With joy, Jones-Lofgren offered all the unique and magical contributions that Black women bring to the spaces they occupy, and encouraged TCHFH on our new strategic direction to close the homeownership gap for Foundational Black Americans (FBA) to listen to Black women, because they know what to do.
Speaker Bio
Lissa Jones-Lofgren, a highly sought after speaker, facilitator and coach for individuals and organizations serious about working to grow beyond the illusion of inclusion. She has been the content creator and host of 'Urban Agenda' on KMOJ Radio, Minnesota's oldest Black radio station, for 14 years, keeping her grounded in the community she teaches about and the culture from which she emerged. Now in Season 7, Lissa is also host of 'Black Market Reads' for the Givens Foundation for African American Literature, a podcast that seeks to amplify the voices of Black authors and writers about their craft and their works. Lissa also serves on the board of the University of Minnesota Friends of the Libraries and Rain Taxi, sponsor of the Twin Cities Book Festival and has lived in Minnesota all of her life.
Women of the Movement Part Two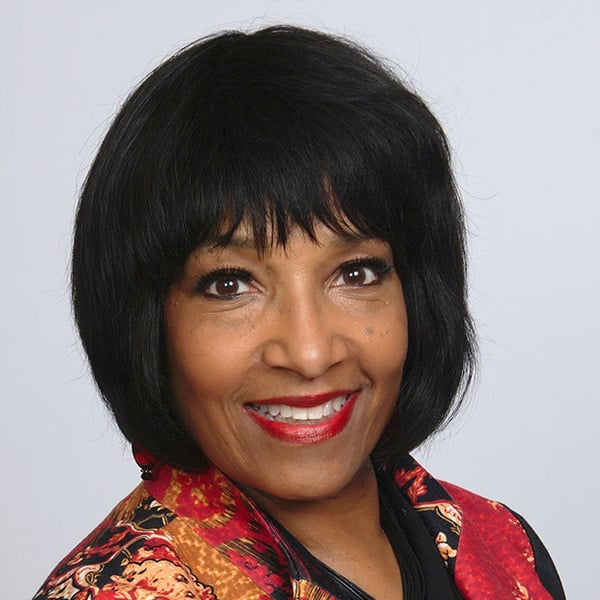 Deborah Watts shared with the Habitat staff a history lesson of who Emmett Till and his mother Mamie Till-Mobley were, and why she was called to continue their legacies and the fight for justice for Emmett. Mrs. Watts shared that it was a significant moment in time when Mamie Till-Mobley took the death of her son to bring about awareness and the magnitude of that horrific nature of his murder, and brutalized face and body. She wanted the world to bear witness to what happened to Emmett by leaving Emmett's casket open for the world to see. Mamie Till-Mobley's pain united a nation that was divided. Her pain further catapulted her to become an activist, educator, and champion to the social and civil injustices that were happening to Black men and women.
Mrs. Watts also shared that many women past and present have garnered the attention to make things happen, especially when it comes to the injustices that impacts our Black community. Mrs. Watts noted that there are many similarities between what is happening in the Twin Cities and what is and has happened in the State of Mississippi. She calls the Twin Cities "Minnesippi." "The disparities in wealth building, affordable housing, and the way of life has a striking resemblance."
Mrs. Watts reminded the Habitat for Humanity staff to support the Minnesota HF2586 Emmett Louis Till Victims Recovery Program, and a call to action to contract our Federal Legislators to support the #HH55 Emmett Till Anti-lynching Act that will specify the bill as a hate crime.
Below are further resources on Emmett Till and why Mamie Till-Mobley's decision was a pivotal moment in the movement.
Speaker Bio
Deborah Watts is an author, motivational speaker, and entrepreneur. After spending 22 years in corporate America, Deborah became the CEO of Watts-Five Enterprises, an international marketing, management, and business consultant to numerous organizations. She is also Co-founder and President of the Emmett Till Legacy Foundation (ETLF) and the Emmett Till Institute for Learning and Leadership (E-TILL). Founded in 2005, ETLF is a 501(c)3 nonprofit organization committed to preserving the memory and legacy of her cousins, Emmett Louis Till and his mother Mamie Till-Mobley.
As a promise to his mother, they are "creating a legacy of hope" and building an important bridge from the past to the present and future. While "Preserving the past and inspiring the future." These organizations offer programs, opportunities, and scholarships that educate, equip, inspire, and empower youth, women, and their families for a better future. As the successful author of 101 ways to know you're "black" in corporate America, Deborah Watts creatively provides a "voice to the voiceless" by exposing racism and discrimination experienced by people of color in corporate America.