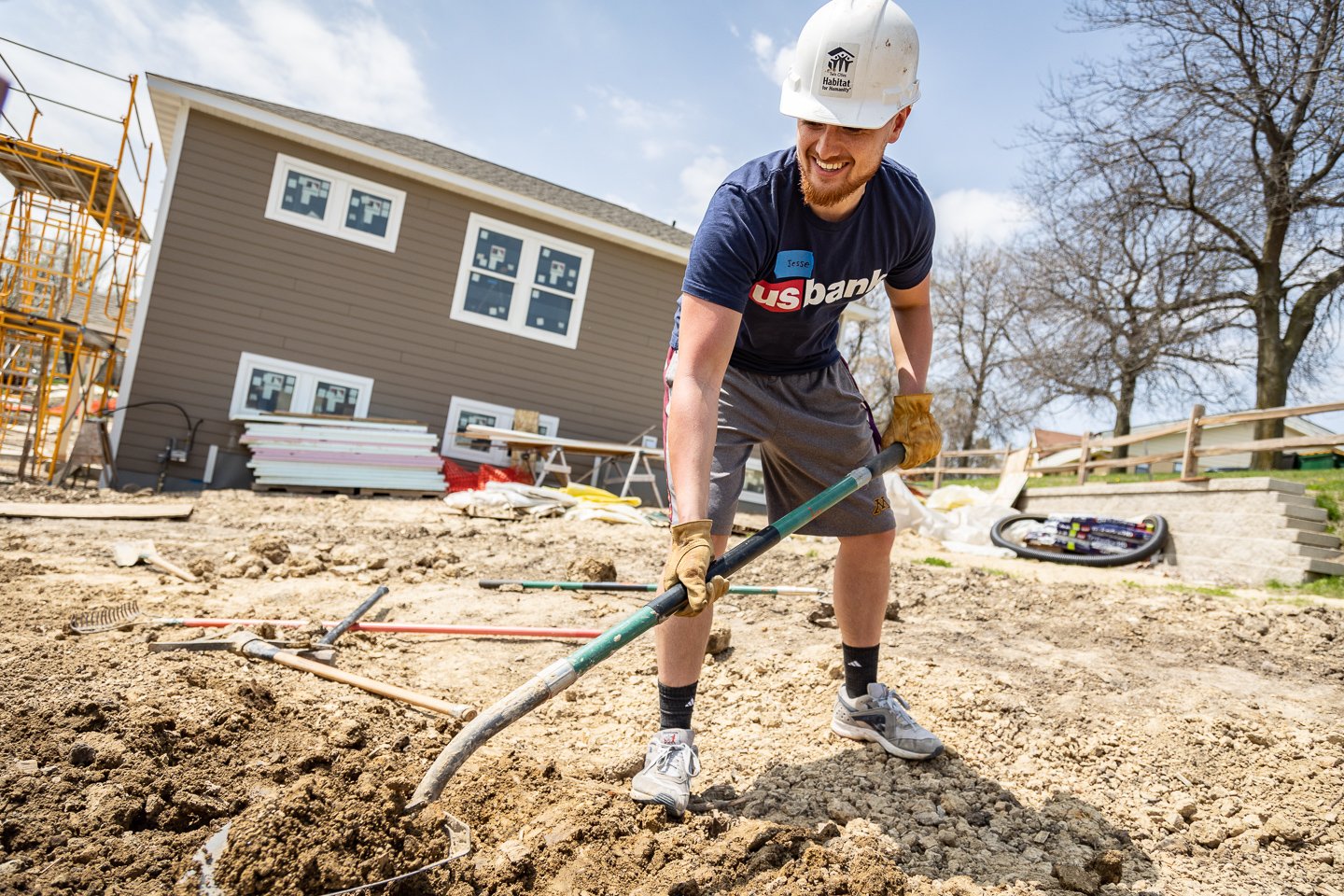 Pictured: Jesse Mamaril, U.S. Bank Assistant Vice President and
Community Affairs Project Manager
Celebrating its commitment to Habitat for Humanity's annual Home is the Key campaign, as well as its long-standing support of building affordable housing in the Twin Cities area, U.S. Bank Foundation celebrated Home is the Key on
May 10, 2022.
Home is the Key is a national campaign by Habitat for Humanity International that spotlights the need for affordable housing and aims to raise funds to drive lasting change in the U.S. Throughout a 30-year partnership, U.S. Bank has provided more than $135 million in charitable contributions and investments to Habitat's U.S. affiliates. Additionally, Habitat is among the top choices for U.S. Bank employee volunteerism.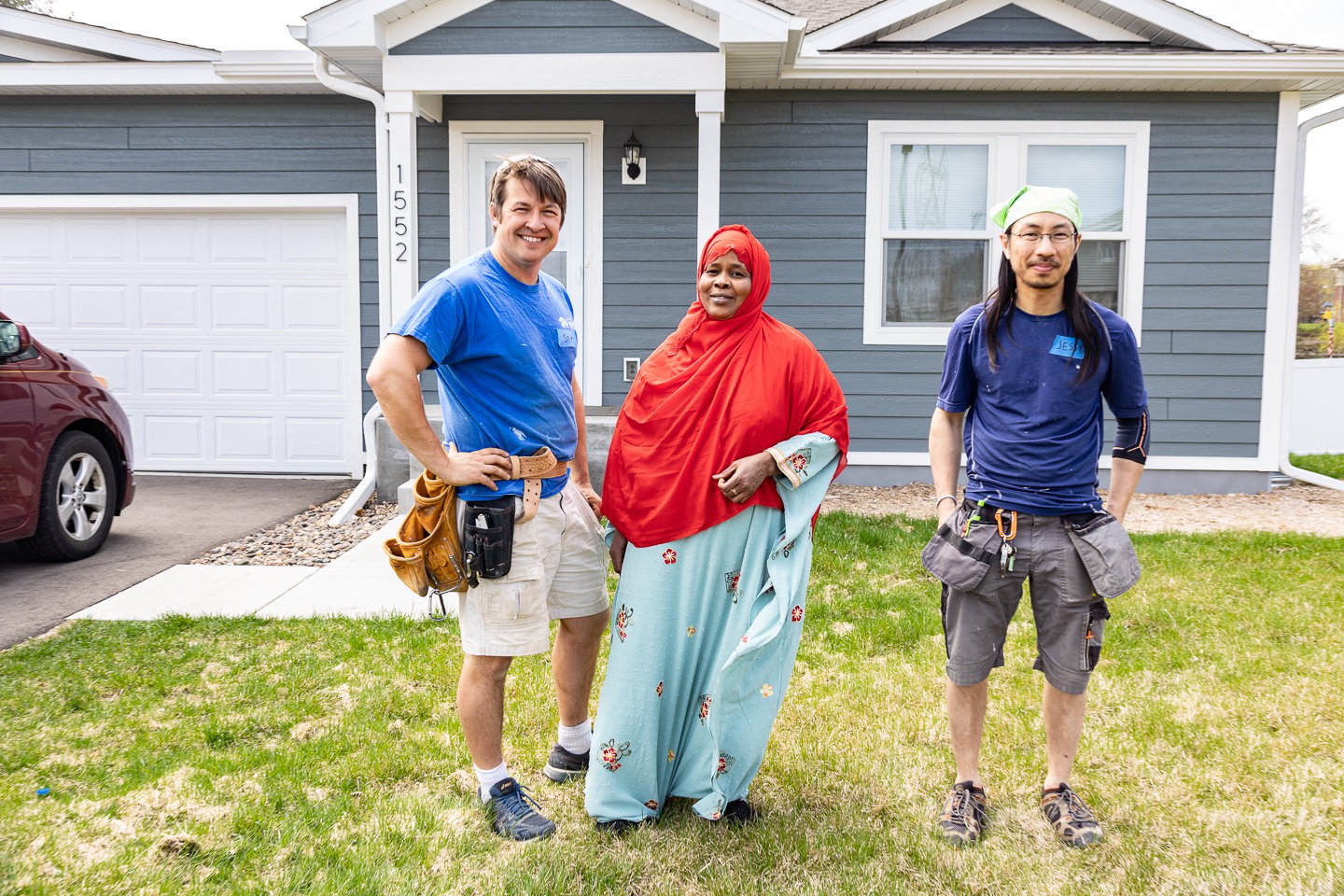 Pictured from left to right: Site Supervisor Skip Schmall,
Jamilo (Habitat homeowner) and Site Supervisor, Jesse Dinh
This is the third year that U.S. Bank Foundation is supporting Home is the Key as the campaign's signature financial services partner. U.S. Bank creates opportunities to help people achieve their potential and generate economic prosperity through U.S. Bank Access Commitment™, a long-term program to build wealth and redefine how the bank serves racially diverse customers and creates more opportunities for diverse employees, starting with the Black community.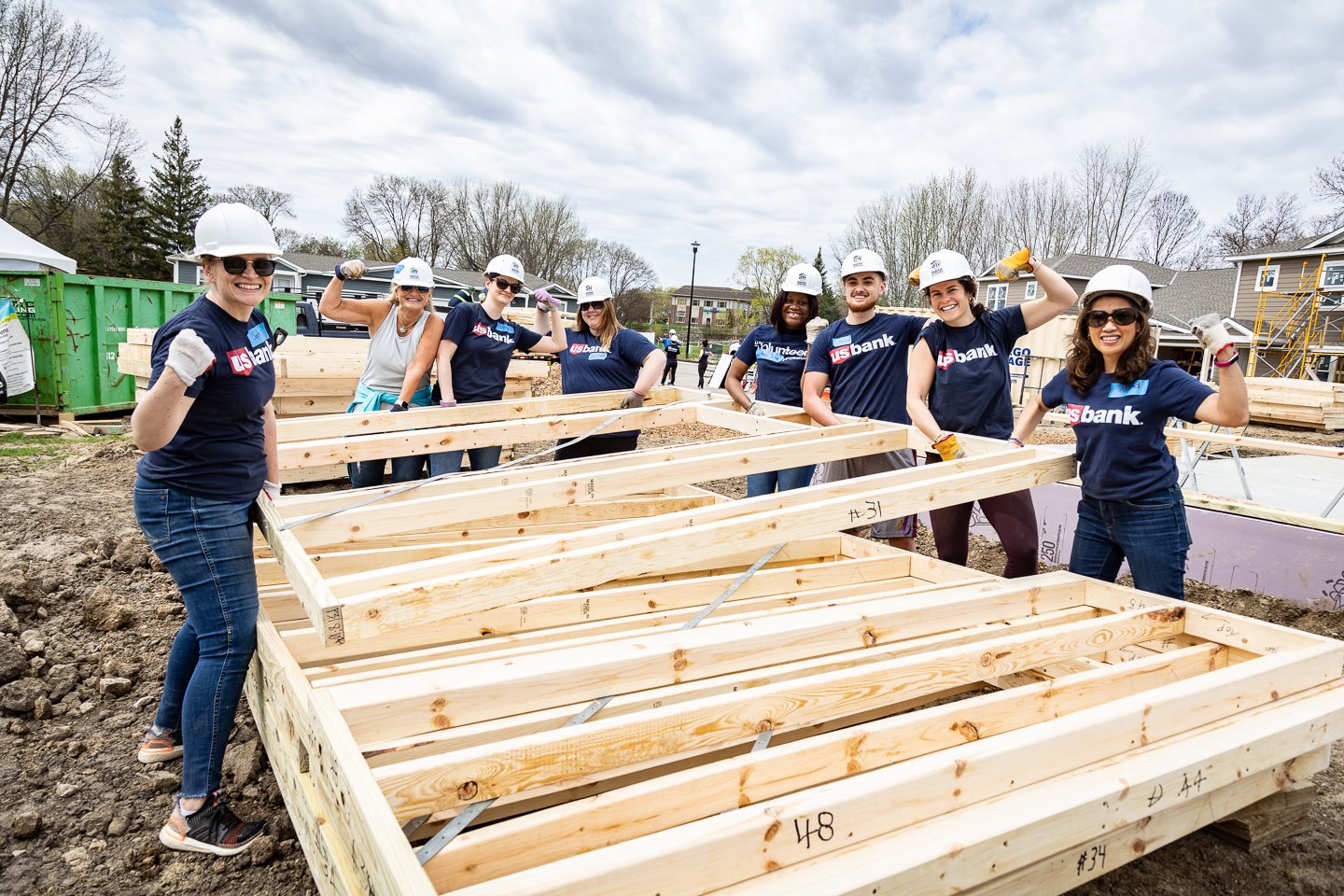 Pictured: U.S. Bank Diversity, Equity and Inclusion (DEI) and
Corporate Responsibility volunteers
The Home is the Key celebration was held in Chaska, Minnesota, with U.S. Bank build and celebration attendees and volunteers who represented the DEI and Corporate Social Responsibility areas of the bank in attendance.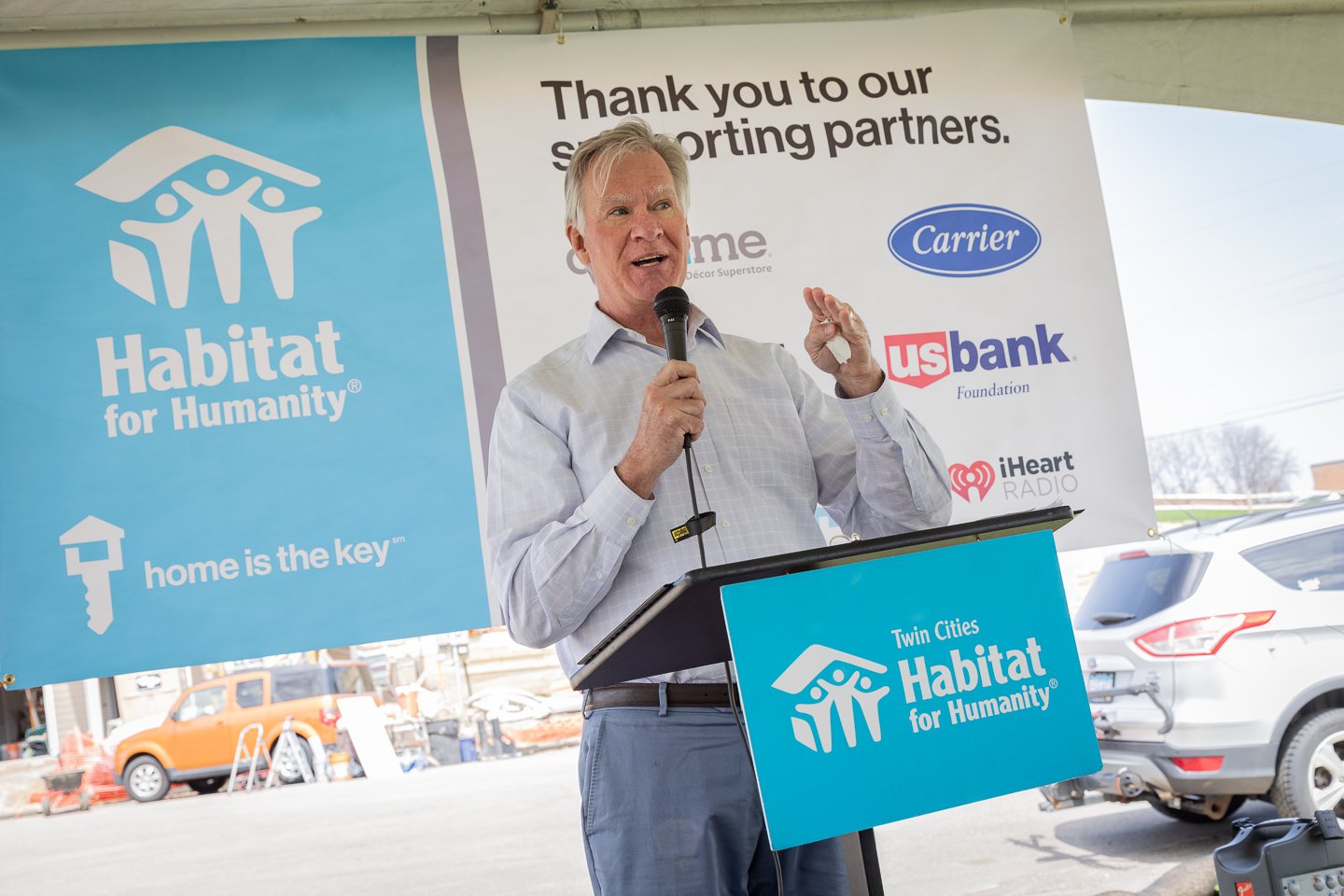 Pictured: Chris Coleman, President and CEO
Twin Cities Habitat for Humanity
"We are excited to build forward together with our partners in community while demonstrating the value of bringing people together to create, preserve and advance racial equity in housing. It is our partnerships that strengthen our ability to lead and create pathways where every family has access to the transformational power of homeownership," said Chris Coleman, Twin Cities Habitat for Humanity President, and CEO.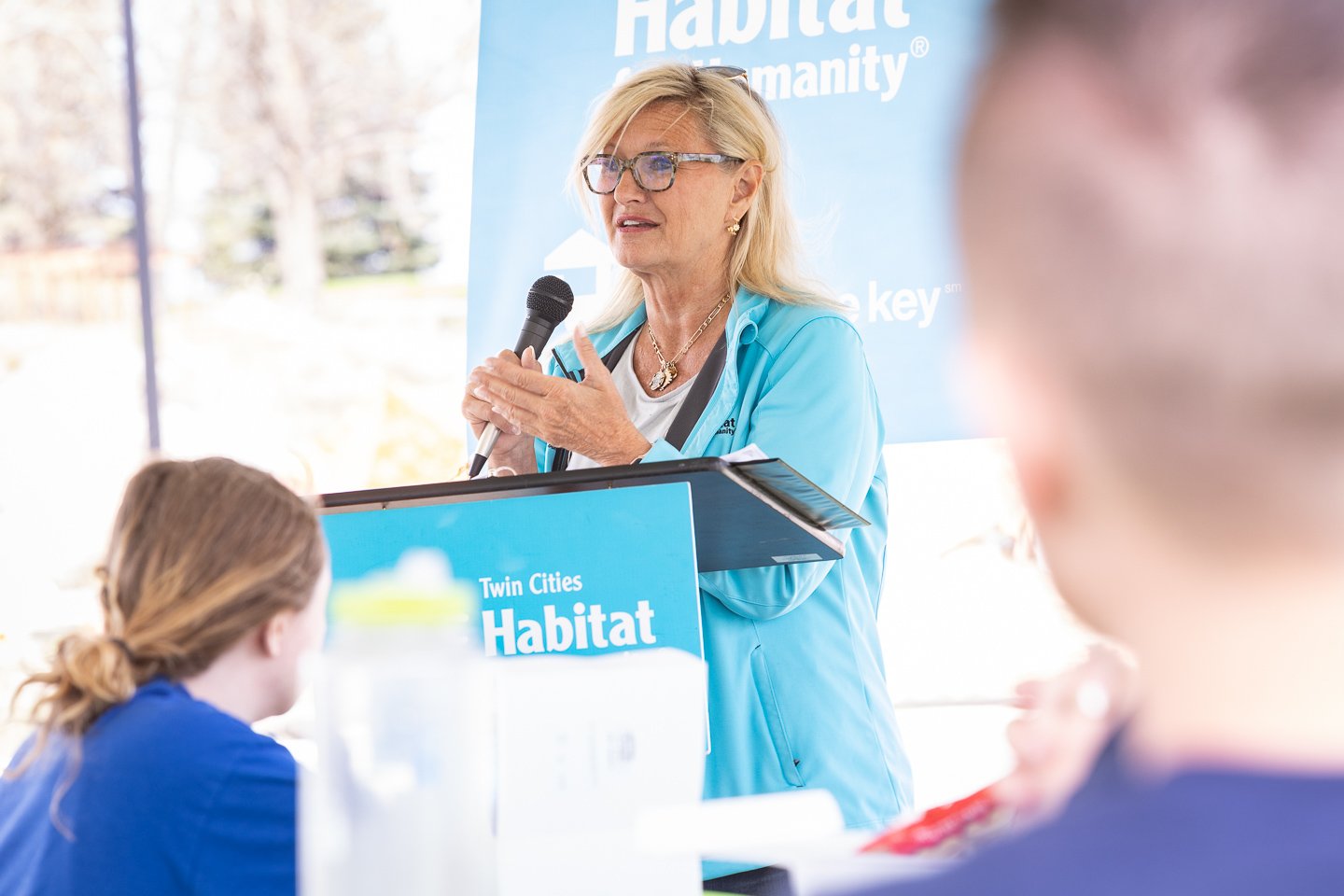 Pictured: Ann Hart, Corporate Development Officer
Habitat for Humanity International
Four partners – At Home, Carrier, Rocket Mortgage, and U.S. Bank – joined the campaign to support Habitat's mission of building homes, community and hope in the U.S. and around the world. The four partner companies made direct financial contributions to Habitat as well as engaging their customers and employees about the importance of affordable homeownership.
For more information about Home is the Key, visit www.habitat.org/homeisthekey.


Photo credit: Pearson Studios