On Tuesday, October 4, Twin Cities Habitat for Humanity will host the 11th Annual Women of Habitat Hope Builders Luncheon at the JW Marriott at Mall of America in Bloomington, MN. The program for this year is Building Forward: The Future of Women, Racial Equity, and Real Estate. Learn more below about the featured panelists who will be discussing this exciting topic.
---
Mino Leon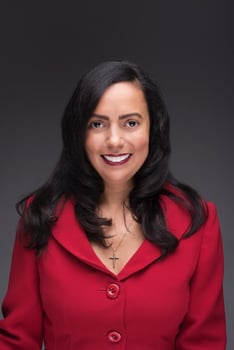 Mino Leon is a Minneapolis native and an active licensed REALTOR® of more than 18 years. Her work in the housing industry has included new construction marketing and sales, down payment assistance, housing stabilization, commercial and residential property management, association management, and multi-family and commercial project management for a global property management software company. Mino has enjoyed teaching homeownership classes in her community, partnering with Project for Pride in Living, the City of Minneapolis, and other local nonprofit entities.
Mino first partnered with Twin Cities Habitat for Humanity during her tenure with Heritage Housing, LLC., in addition to offering input for the TruePath Mortgage product. Mino is committed to placing herself in spaces dedicated to addressing our racial disparities in homeownership; thus, she is an advocate for strengthening financial literacy among our BIPOC communities. Mino is currently a member of the local chapter of the National Association of Real Estate Brokers (NAREB) and is a partner with the initiative 9000Equities, whose mission is to close the Minnesota homeownership equity gap. Mino has and continues to work passionately and with intention to assist as many individuals and families as possible.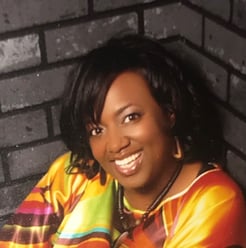 Kim Smith-Moore
Kimberly (Kim) Smith-Moore is the Senior Director of Homeownership Programs at the Minnesota Homeownership Center, where she leads the advancement of new program models to better empower consumers and helps to transform traditional industry practices to better impact the homeownership gap.
She spent the majority of her career in corporate America, most recently leading homeownership strategy nationally with the Wells Fargo Housing Affordability Philanthropy team. Most notably, she managed the NeighborhoodLIFT program, which provided down payment assistance and helped to create more than 25,000 new low- to moderate-income homeowners. In addition, she was instrumental in creating and developing the Wealth Opportunities Restored Through Homeownership (WORTH) initiative that launched in 2021. The WORTH program is working to create at least 40,000 new BIPOC homeowners nationally by 2025.
Kim began her career as a real estate agent with Edina Realty, focused on empowering low- to moderate-income communities of color and providing tools and resources to enable successful homeownership. She eventually transitioned to mortgage banking, holding several positions over the years in customer service, operations, and project/program management.
Kim was born, raised, and lives in the Twin Cities metro. She's married with two sons, both of whom work in the public school system. She attended the University of Minnesota and Metro State University, receiving her B.A. in Project Management. In her spare time, she helps advise several local nonprofit organizations and mentors inner-city high school girls.
Denise Mazone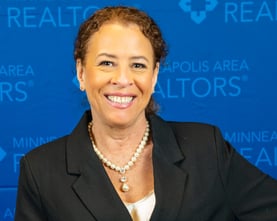 Denise is a licensed real estate broker in the State of Minnesota. She has more than 25 years of experience in residential and commercial real estate. Denise is the first African American to serve as the President-Elect and 2022 President of Minneapolis Association of Realtors. She is the past Chair of the Diversity, Equity, & Inclusion Committee for Minnesota Association of Realtors for 2020 and 2021.
---
To learn more about the Women of Habitat Luncheon, as well as tickets and sponsorship opportunities, visit this page. All gifts go to Twin Cities Habitat for Humanity's mission to bring people together to create, preserve, and promote affordable homeownership and advance racial equity in housing.