Saturday, April 23 is nearly upon us - which means it's time to start thinking about which incredible auction items you'll be bidding on during the Hard Hat & Black Tie Gala! Take a look at the items that will be included in our Live Auction below.
A week in beautiful Kauai, Hawaii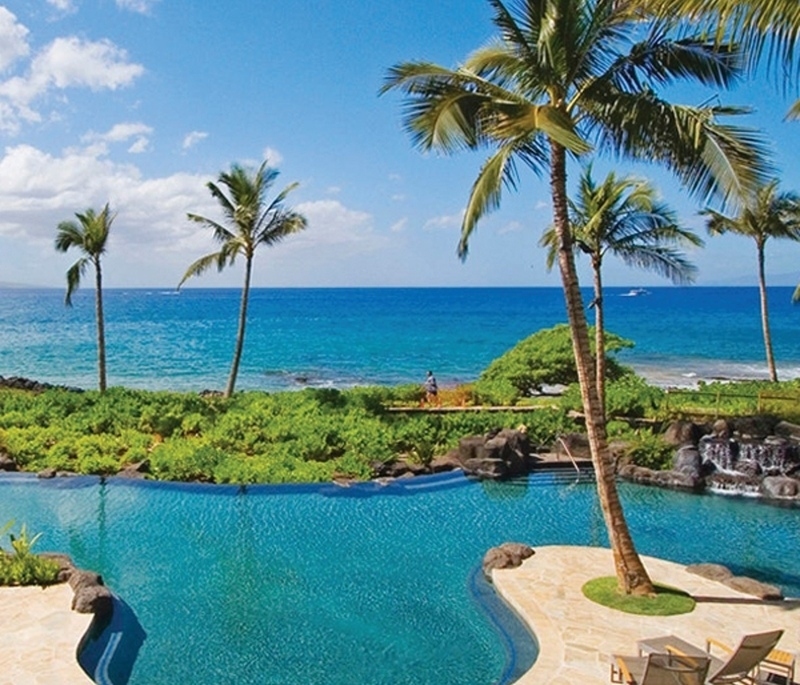 Donated by Canetani Properties and Alaska Airlines
Visit gorgeous Waipouli Beach Resort and Spa on Hawaii's beautiful island of Kauai. Stay in a luxury penthouse with unforgettable ocean views, two master suites, three bathrooms, two soaking bathtubs, designer furnishings, a private lanai, and heavenly beds. Enjoy central air conditioning, wall-mounted TVs in every room, and a state-of-the-art kitchen equipped with top quality appliances. The resort is conveniently located 10 miles from the airport, in the historic town of Kapaa on the Coconut Coast. Two roundtrip coach tickets on Alaska Airlines are also included.
Travel dates to be agreed upon by donor and winner. Some blackout dates apply. Travel must be completed by April 23, 2023. Airline tickets are upgradeable.
Brother Justus Private Whiskey Experience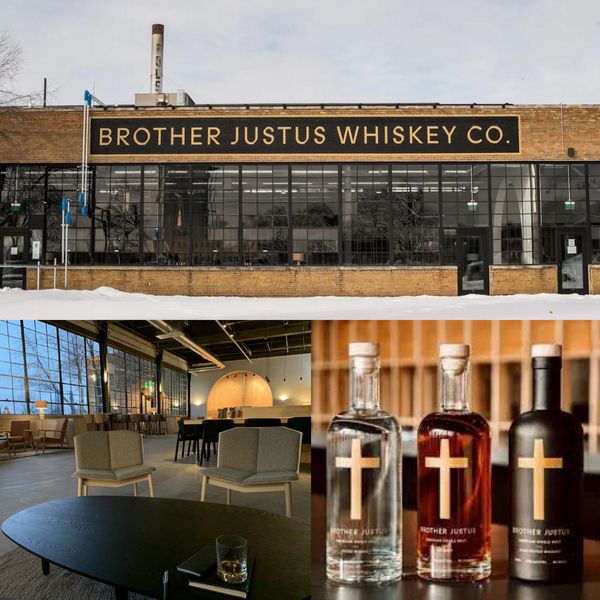 Donated by Brother Justus Whiskey Company
Experience a most unique and fun evening for your group of up to 25 at the Brother Justus Whiskey Company distillery. Founder and CEO Phil Steger will give you an exclusive behind-the-scenes tour of the distillery, followed by a guided tasting of the Made-from-Minnesota single malt whiskeys in the inner sanctum of the distillery, nestled in among the whiskey barrels with panoramic views of the production floor. Then, the space will belong to you and your guests to enjoy one glorious evening together, filled with good spirits and surrounded by smiles.
Event to take place on a mutually agreed upon date. Expires April 23, 2023.
Wine Weekend in Willamette Valley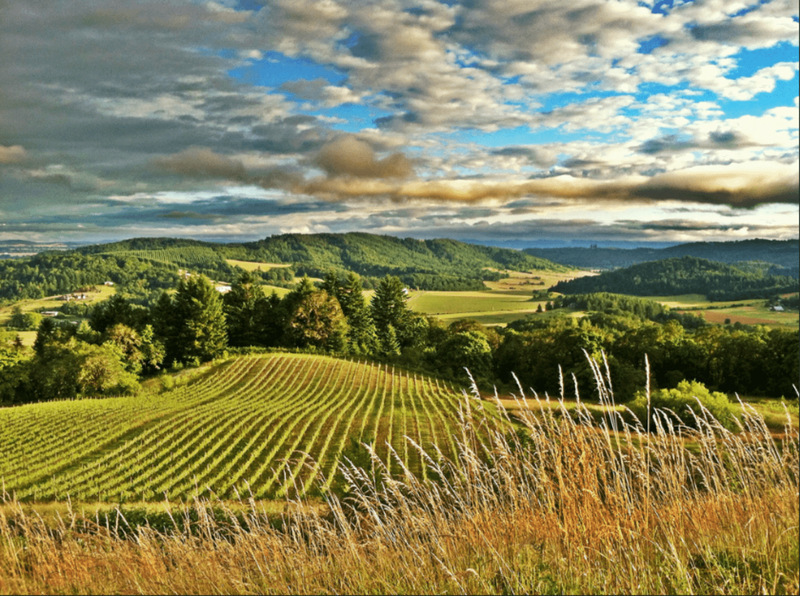 Donated by Norm and Kathy Baer and US Bank
Partake in a luxurious stay for two nights as Norm and Kathy Baer's guest in Oregon. Two guests will stay in their guest suite which includes one bed, one bath, kitchenette, private entrance, and patio overlooking Willamette Valley. Principal wines are world-class Pinot Noir and Chardonnay, including sparkling wine. There are dozens of vineyards and wineries within just a few minutes' drive from their home, and they can provide recommendations and conduct a day-long tour to small places that are making fantastic wine. Enjoy a dinner provided by the hosts (with wine, of course) for one evening. Finally, 100,000 US Bank Altitude points are included to help get you there.
Travel dates to be agreed upon by donor and winner. Stay must happen within a year.
Cheer on the Twins with Chris Coleman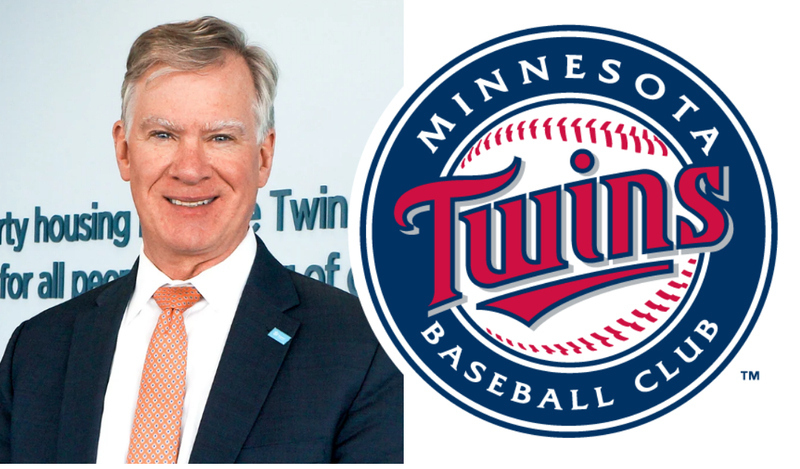 Donated by Chris Coleman and Wells Fargo
Cheer on the Twins in style alongside great company when you and 11 friends join Chris and Connie Coleman to take in the game from a comfortable suite at Target Field. Root for the Twinkies to top the Tampa Bay Rays at the game on Saturday, June 11 at 1:10 pm.
Suite 25 is located along the first base line. Two parking passes are included.
Chef Dinner with Brian Ingram
Donated by Brian Ingram
With over 30 years in the restaurant industry, Chef Brian Ingram has done it all, most recently forming Purpose Restaurants, a fast-growing family of restaurants driven by its promise and purpose to serve the community. It has weathered a pandemic; fed health care workers, protesters, and the unemployed; served as a free community kitchen and food bank; established a non-profit (Give Hope) to benefit restaurant workers in the Twin Cities metro area; and, in spite of it all, grown to include four restaurants—Hope Breakfast Bar, The Gnome Craft Pub, and soon, The Apostle Supper Club.
You and up to ten guests can enjoy a private evening with this renowned chef when he presents you with a 4-course menu complete with beer, wine, and non-alcoholic selections. To learn more about Chef Brian Ingram visit www.purposerestaurants.com
The event will be hosted at either the St. Paul or St. Louis Park Hope Breakfast Bar location any time after 5pm. Expires April 23, 2023.
Private Dinner with Chef Beth Dooley & Wine Pairing Experience by Solo Vino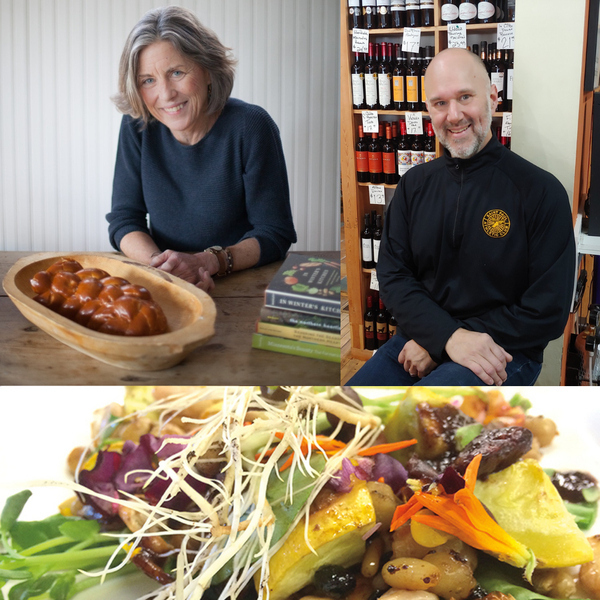 Donated by Beth Dooley & Solo Vino Bottle Shop
Experience the best in local seasonal cuisine with a private in-home dinner for eight, prepared by local chef Beth Dooley and presented with a wine pairing experience from Chuck Kanski, proprietor of Solo Vino.
For over 30 years, Beth has celebrated the local food scene and the bounty of America's Northern Heartland. Beth is a James Beard Award-winning food writer who has authored and co-authored over a dozen books, including her newest, The Perennial Kitchen: Simple Recipes for a Healthy Future and The Steger Homestead Kitchen: Simple Recipes for an Abundant Future. Beth also writes for the Taste section of the Minneapolis-St. Paul Star Tribune and appears regularly on Kare 11 and MPR Appetites with Tom Crann.
Solo Vino is an independent wine shop in St Paul with ever-changing inventory to keep up with the fast-moving world of wine. Today, the shop consists of about 90% imports and 10% domestic producers. For over 20 years, Solo Vino has been the voice of smaller, artisan vineyards that often times go unheard.
Dinner must be on a mutually agreed date between all parties (with flexibility as work/life may demand rescheduling). Not valid July or August 2022. Expires April 23, 2023.
A Week in Deer Valley, Utah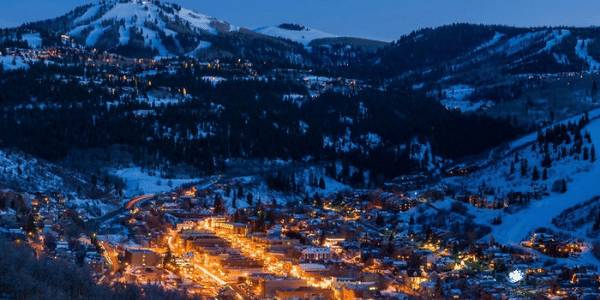 Donated by Ruth Shields and Michael Klingensmith
Head to Utah for a week in the mountains! Deer Valley is a year-round destination that features hiking, mountain biking, horseback riding, and skiing on the slopes of the 2002 Winter Olympics site. Stay one week at Deer Valley Resort in a gorgeous condo that sleeps six. Deer Valley is a beautiful alpine village in the Wasatch Range, located 36 miles east of Salt Lake City. The resort offers free ski valets, free parking shuttles, fine dining, and boutique shopping in the main lodge. Also included is a $500 Delta gift card to help get you there.
Condo not available Christmas through New Year's, during President's Day week, or the week of Jan 21 - 31. Condo stay expires April 23, 2023.
---
---
In addition to these items, there will be dozens of great silent auction items at the Gala! Get ready and excited to bid!