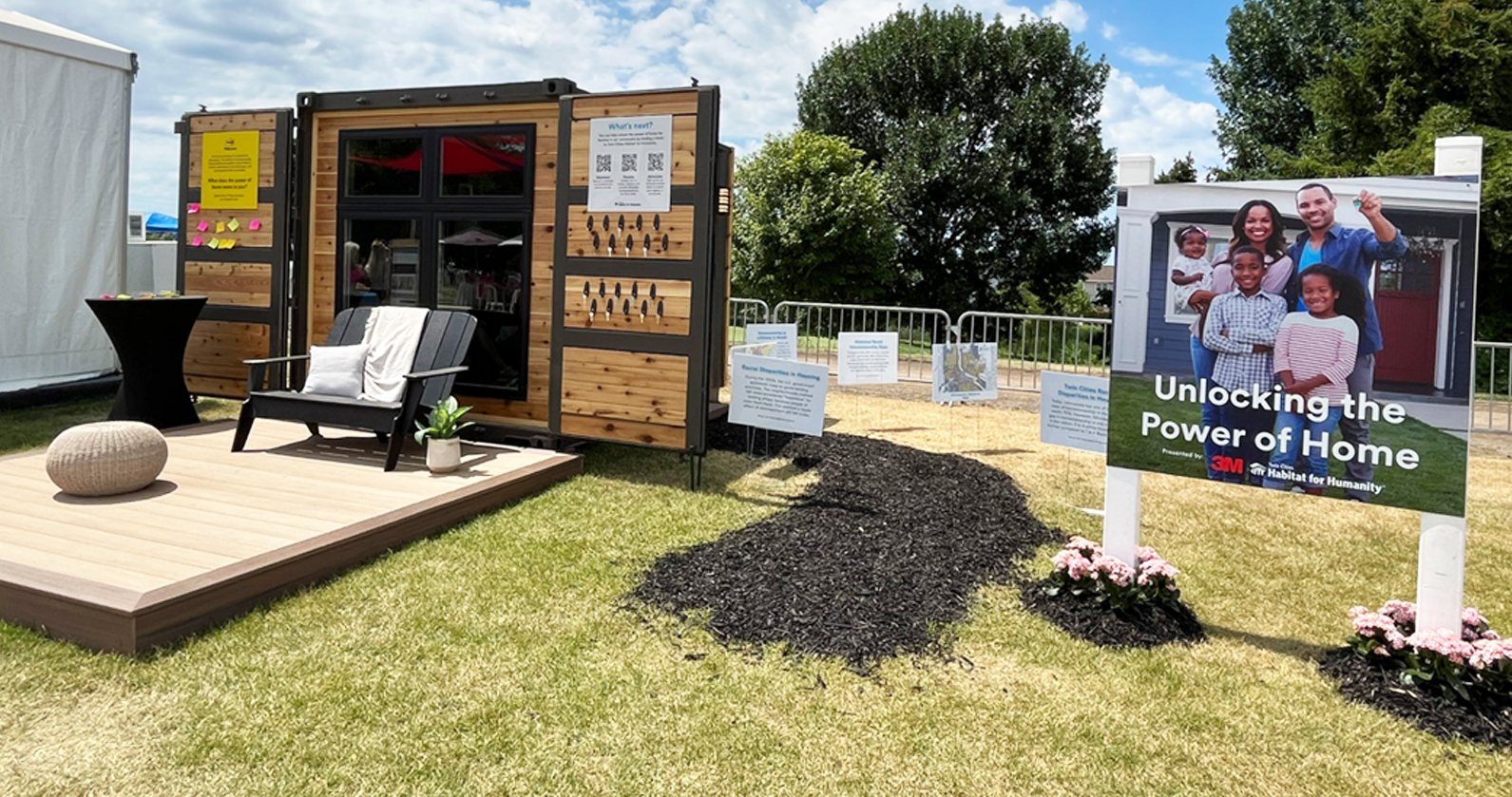 Twin Cities Habitat's exhibit at the 3M Open featured a tiny home and homeowner Deborah's story.
The 3M Open is an official PGA tour stop, part of the FedEx Series—bringing the world's best golfers and elite competition to the Twin Cities. 3M is a long-standing supporter of Twin Cities Habitat for Humanity and partnered to help unlock the power of home.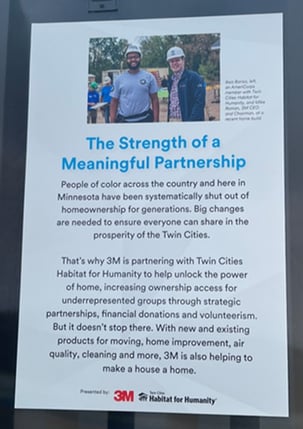 Our partnership with 3M helps us live our values in action as we work together to increase homeownership access for underrepresented groups through strategic partnerships, financial and in-kind donations, and the dedication of 3M volunteers. 3M and the 3M Foundation also share our mission to advance racial equity and "develop and implement strategies and partnerships with leading community organizations committed to equitable outcomes in our community."
This year, 3M sponsored a unique tiny home exhibit that told the story of the transformational power of home from Habitat homeowner Deborah Copeland. The exhibit also featured historical facts and figures that guided spectators through the journey of homeownership and mission that Habitat works to achieve every day.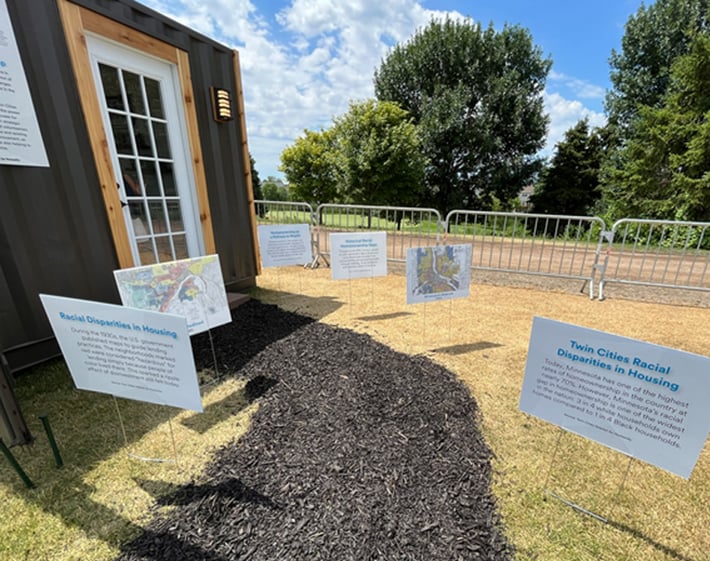 In addition to Deborah's story, the exhibit also shared facts about the importance of Twin Cities Habitat's mission.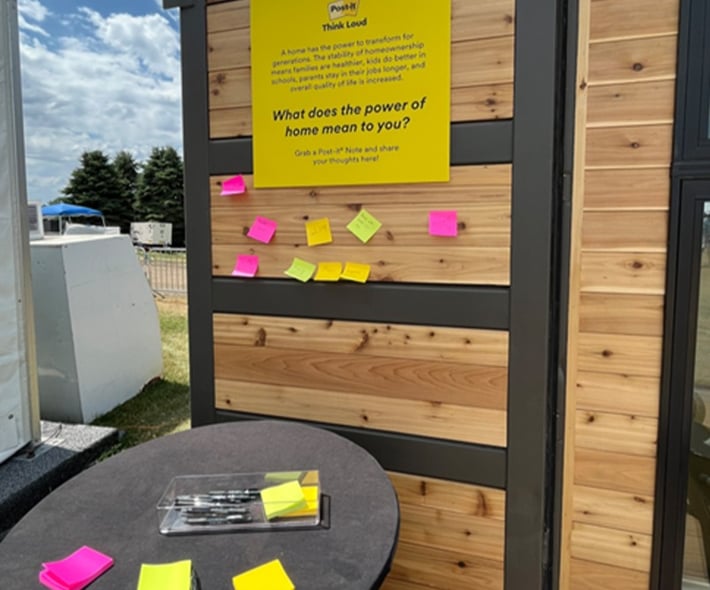 Visitors could share what the power of home means to them.
We are grateful for 3M and value the strength of a meaningful, lasting partnership. Learn more about 3M's global impact and commitment to racial equity.