A pastor. An author. A marathon runner. A builder. A counselor.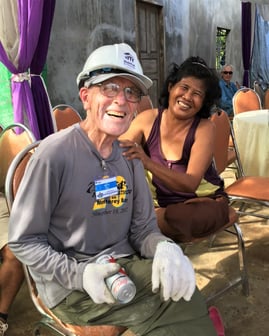 There are many ways to describe Martin "Orin" Scandrett, but perhaps most fitting is "legend." With sad hearts, the staff of Twin Cities Habitat learned of Orin's passing earlier this summer. He holds a special place in our history as the organization's first executive director back in 1984, when the organization was just getting started.
Orin's passing rippled through our Habitat community as people shared their favorite Orin stories and memories, laughing and smiling through grief. Anyone who knew Orin or met him for even a few minutes was blessed with his energy, passion, and open heart.
Orin was quick to downplay his role in forming the Twin Cities chapter of Habitat for Humanity, but his spirit and passion were integral to the project. At the time, Orin was already 50 years old and had lived a great life of service. While working as a local pastor in the early 1980s, he noticed the sad state of housing in Minneapolis and how it was affecting the community. He became involved in Phillips Neighborhood and helped form Neighborhood Churches Acting Together (NCAT) – a group of 12 neighborhood churches focused on connecting community members with emergency housing resources.
"At that time there were just rows and rows of abandoned houses all up and down Franklin," Orin recalled. "They were closing all the regional mental health hospitals and recovery centers, and there were very little services for people pouring into the city." NCAT saw that housing need and decided to act, and suggested Orin as the first executive director of Twin Cities Habitat, a role he humbly accepted.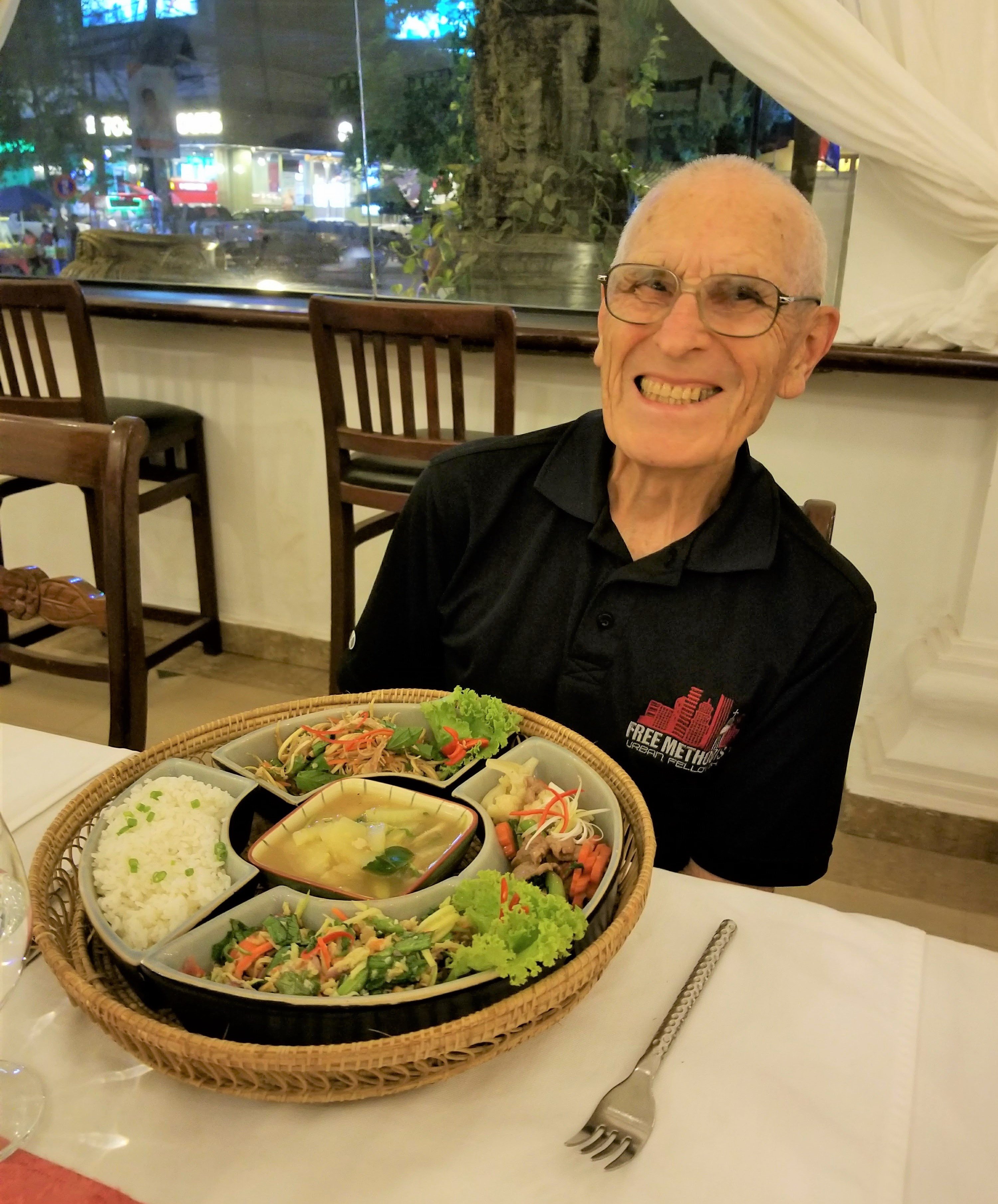 In the beginning, Twin Cities Habitat worked with churches to promote the mission of affordable housing. With a budget of $6,000, they began their outreach efforts. Orin recalled spending weekends attending fellowship groups, manning a table after services, and sharing information with congregations. Many people in those congregations were moved to join the effort thanks to his work.
"Mainly they would just send us some money," Orin joked, "but what really happened – and it was a God thing, I really feel it was all a God thing – the miracle that happened was when we made these presentations, there were plumbers and carpenters and CEOs and presidents of companies sitting in the congregation. And they would come up and say, 'What can we do? How can we help?'"
Orin and the team would soon find out there was no end to the ways each person could use their talents and resources to ease the housing crisis.
Orin served as executive director for five years until stepping down in 1989. He remained a steadfast supporter of Habitat and went on to serve other organizations around the Twin Cities. The common theme in all of them? Ministry to others. Orin was truly called to lend a hand, to lend an ear, and to be of service. In 2017, at the age of 86, he embarked on a Habitat for Humanity Global Village trip to Cambodia – his first time out of the country! He was nervous, and there was some concern that Orin would struggle on the trip due to its physical demands. But after speaking with his doctors and receiving the all-clear, he went for it and never wavered. Orin's helping hands were as strong as ever. He called it the greatest experience of his life, and that is saying something!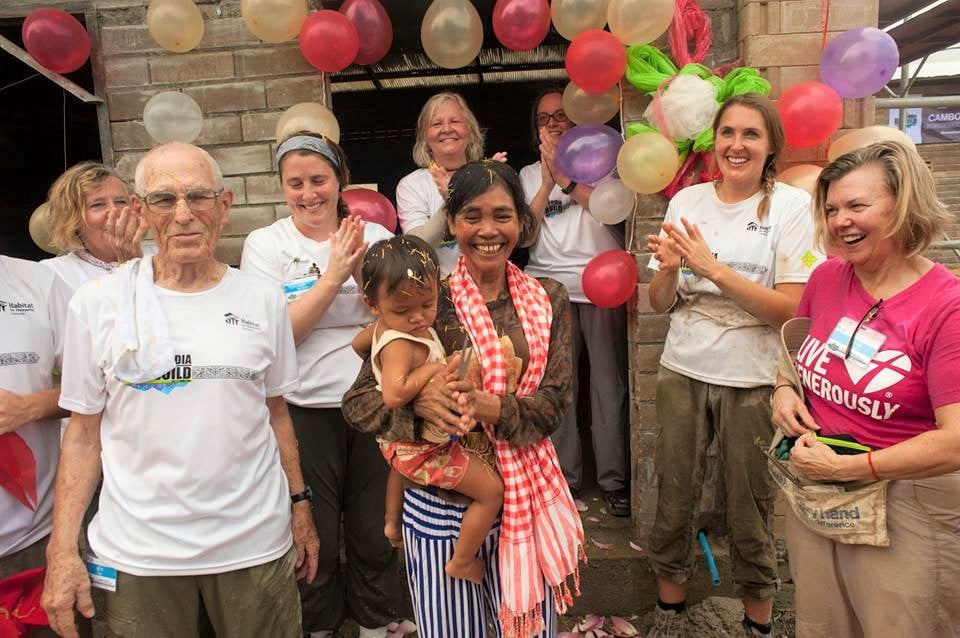 Twin Cities Habitat's current Chief Development Officer, Cathy Lawrence, traveled with Orin on the Global Village trip. She recalled him being full of curiosity, taking in each moment, and being a genuine inspiration to the other volunteers on the trip. "I think [his legacy] is so far-reaching," Cathy said. "He touches people's souls and you don't forget him."
Orin is the definition of someone walking the walk and talking the talk. Perhaps more than anything, his legacy is showing us and reminding us that one person can make a difference in countless lives. He lived simply and simply lived by example. Orin will be sorely missed but never forgotten.
Read more about Orin's life and legacy in a recent Star Tribune article by Kelly Smith: Orin Scandrett, founding director of Twin Cities Habitat for Humanity, dies at 92
Read Orin's obituary in the Star Tribune here: Milton "Orin" Scandrett
Read about Orin's incredible experience in Cambodia: Habitat for Humanity volunteer Orin Scandrett, 87, lives life with energy, excitement
Read a guest blog by Tim Campbell, a fellow Global Village volunteer in Cambodia: Global Village Cambodia Trip, Day 3