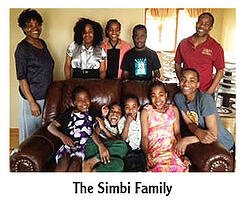 The Simbi family left the Congo in 1996 due to increasing troubles in the area, and moved to Tanzania. In 2010, the family made the move to the United States, where they lived in New Jersey, and more recently, Minnesota. Their new home in Chaska, Minnesota will finally be a place the Simbi family can call home.
The family of ten is made up of Andjelani and Tabu Simbi, Tabu's brother Kibambi, and their seven children – three sons (ages 4 – 15) and four daughters (ages 9-17). The entire family is very excited about their new home in Chaska, and Andjelani and Tabu feel that their Habitat home will be a "wonderful and safe place for their children".
The family's current house just isn't big enough for the entire family, but their new Habitat Home will give the children plenty of space and a safe neighborhood to grow up in.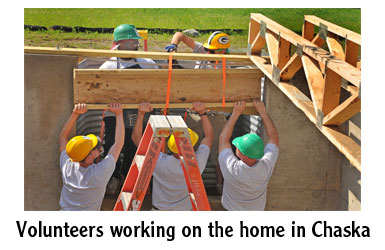 "Around the world, many families never have a house. I am happy to be able to give my whole family a home," said Tabu Simbi.
As part of the process to become a Habitat homebuyer, Andjelani and Tabu, like all Habitat homeowners, had to apply and qualify for the homeownership program, and they are currently in the process of completing their Homeowner Training Courses, and the required 300-500 sweat equity hours. To date, the Simbi family has logged 43 hours, working alongside other volunteers at the Twin Cities Habitat ReStore and on Habitat build sites.
"We've learned how to build and take care of our new home," said Andjelani. "We also learned about our new responsibilities [as homeowners]."
Once they move into their new home, the family is hoping to add a vegetable garden and a fence to their yard. In the future, they plan to explore the option of adding another bedroom to their home.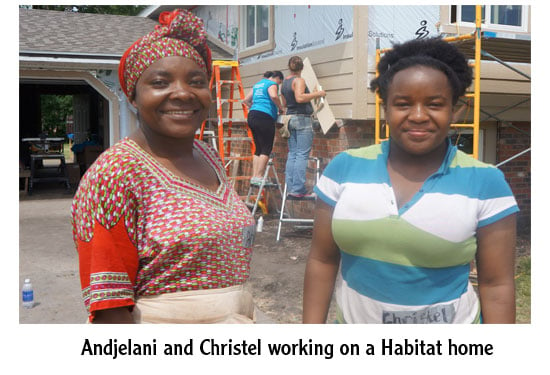 "I am so happy and excited to have a new house for me and my family," said Andjelani. "We won't have to move anymore and we can save more money. We're also excited because Chaska is a good area for children."
Andjelani also had a message for all the volunteers, staff and supporters that helped them realize their dream of homeownership – "Thank you so much!"