It seems like every year is an election year. While elections are an important part of our democratic process, the campaigns leading up to elections give voters a great opportunity to connect with candidates and share what changes they would like to see in their community. They also give candidates the opportunity to grow their platform and learn about the priorities within their community so they can better serve their constituents if elected. Elections provide voters the opportunity to lend their support to candidates that will work toward issues you care about, like affordable homeownership!
How do our elected leaders impact decisions around affordable housing?
Elected officials can create important programs and policies that support an equitable affordable housing environment. This is true at all levels of government, from our federal representatives to our city officials. They decide where and how much funding goes to important resources that support increasing the production and preservation of affordable housing across the state. Which is why it is so important to make sure candidates who are running to represent you understand the importance of affordable and accessible housing in our communities.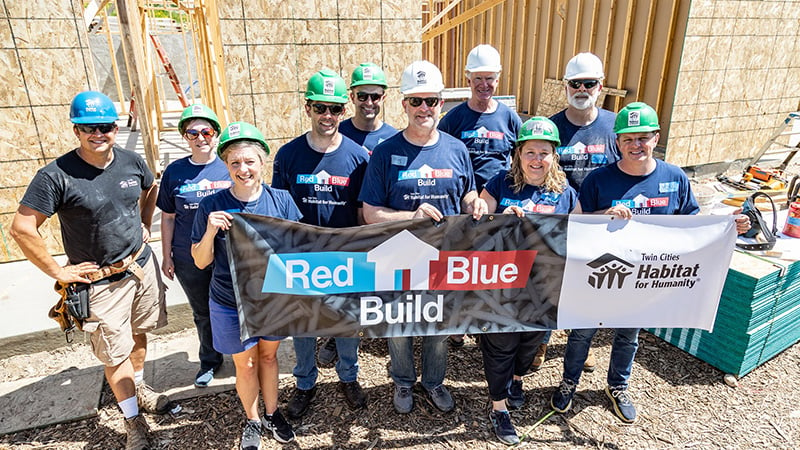 Affordable housing is a bipartisan issue! Minnesota Representatives from both sides of the aisle come together for our annual Red Blue Build because everyone knows the importance of home.
Are there ways to connect with my candidates about affordable housing?
Of course! There are many ways to connect with your candidates during an election year. Many of their campaigns and their volunteers will be out in your neighborhoods – while I know it is tempting to ignore that knock on the door, it is your chance to ask questions about policies that may not be on their websites!
Additionally, with campaign events and candidate forums happening throughout the next couple of months, there are many opportunities available to connect with candidates on important policy issues. Go to an event and ask a question, listen to candidate answers in forums, or try to connect with candidates in person on what is important to you. (If you sign up for advocacy action alerts, we'll keep you updated on local candidate forums that focus on housing!)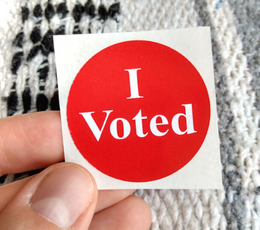 If it can be hard for you to join these events, make sure to connect with campaigns on any questions you may have. Contact info should be available on a candidate's website or social media channels, and many candidates will personally reach back out to you to connect with you further. This is an important way to use your power as a voter to choose a candidate that best relates to your priorities and values.
What can I do this election year?
The 2022 midterm elections are already underway—take this time to make sure you are prepared to vote!
Register to vote. If you've moved recently and/or you're unsure that your voter registration is up to date, you can check your registration status here (never hurts to check and it takes a minute!). And if you need to update your registration, you can click here and update it all online today.

Check your sample ballot. With so many candidates running for offices up and down the ballot, check your sample ballot today to find who will be running in the primary election. Go here to find your sample ballot.

Research your candidates. Your sample ballot will display who is going to be running to represent you. Before submitting your ballot, research your candidates or connect with their campaigns to see how they respond to your priorities.
Finally, sign up for advocacy action alerts or visit our Elections Resource Center for additional voting resources.