The Women of Habitat Hope Builders Fundraising Luncheon is virtual this year, and will surely be the most impactful event yet. Join us while we address how a stable, safe home is essential for public health and a building block for racial equity.
All are welcome to virtually attend our exciting, empowering, and educational 9th annual Women of Habitat Hope Builders Luncheon on Thursday, October 22 at 12:00 p.m. Typically, this event brings together amazing philanthropic women to share a meal and listen to engaging conversation, and this year is almost no different.
We hope you enjoy your lunch at home or at the office while partaking in this important event where you'll learn how your generosity creates and preserves homeownership. Then, get inspired as Sharon Sayles Belton moderates an engaging conversation with Josie Johnson and Josie Duffy Rice about the intersection of housing, criminal justice, and racial equity.
Sign up for the Women of Habitat Luncheon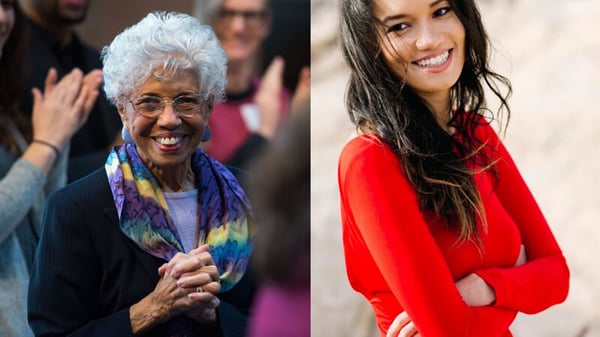 Guest speakers Josie Johnson and Josie Duffy Rice
In the 1960s, Josie Johnson marched on Washington, pushed for fair housing legislation, and became a pioneering civil rights leader in Minnesota. Today, a new generation of advocates, including Johnson's granddaughter Josie Duffy Rice, carries the torch in the ongoing march for racial justice.
Sharon Sayles Belton, former Mayor of Minneapolis and a current Twin Cities Habitat board member, will moderate a conversation between the grandmother-granddaughter duo. You'll be inspired by their tireless work to advance racial equity and you'll learn a few ways you can get more involved in the fight.
Stay tuned for a blog with more background on these amazing speakers.
Become an Event Ambassador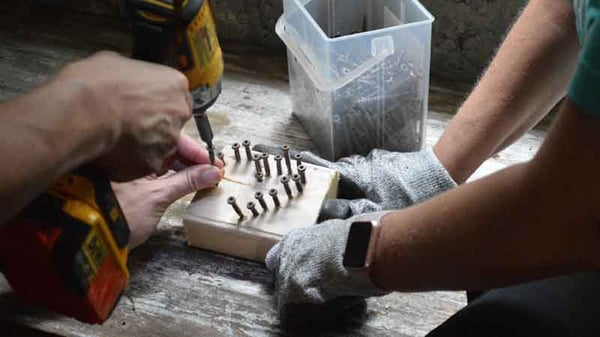 Even before the day of the luncheon, you can support Habitat as an Event Ambassador by amplifying and championing this fundraising event! Please share your passion for Habitat with friends and family by becoming an Event Ambassador. To help you get started, we created an Event Ambassador Toolkit with message examples.
View our Event Ambassador Toolkit
Homeownership remains out of reach for far too many families in our community. There is a lot of work to do, and we need your support to build a community where every family has the opportunity to thrive.
Every dollar raised at the Luncheon goes to our At Home Fund to protect homeowners and multiply Habitat homeownership opportunities during this COVID-19 crisis. Thank you for your continued support and generosity.