It was a conversation we'll never forget. Last week, at our Women of Habitat Hope Builders Fundraising Luncheon, civil rights icon Dr. Josie Johnson had an engaging conversation with her granddaughter and activist Josie Duffy Rice. We were so lucky to hear these two generations of racial justice activists discuss the intersections of housing, criminal justice, and racial equity. And we had an amazing moderator Sharon Sayles Belton, who was both the first African American and first woman to serve as Minneapolis Mayor.
Here's the best part: even if you missed the Luncheon, you can watch their conversation now!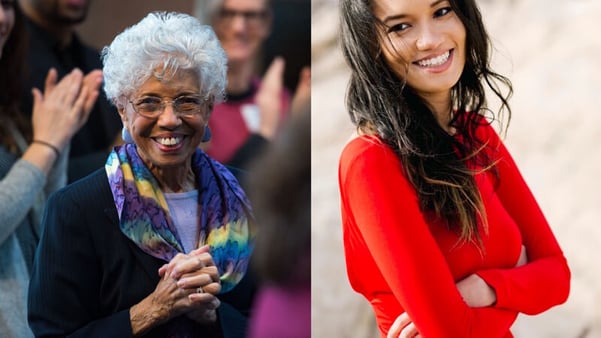 Sit back, relax, and get ready to be inspired by these three phenomenal women. The conversation was edited for brevity at the Luncheon, but the full conversation is below. Even if you tuned into the Luncheon last week, you might want to watch it again!
If you prefer, you can click here to watch the video on YouTube.
Support the At Home Fund
Virtual attendees at the Luncheon gave generously to support local families. A big thanks to our 32 Event Ambassadors who encouraged friends and family to attend and donate! As of this writing, donors like you have raised just more than $126,000. That's incredible!!
We are so grateful for this generous support. But we'll be honest: it falls a bit short of our goal of $150,000 to support our neighbors during the pandemic. If you can, please give now.
Every dollar counts as the pandemic worsens and more families struggle to make ends meet.
Your gifts fuel Habitat's At Home Fund, because home has never been more important than right now. A safe, stable home helps everyone stay healthy. And expanding affordable homeownership for people of color is essential to undo decades of racist housing policies that created huge racial homeownership gaps.
Your gift to the At Home Fund does two things:
Protect Homeowners
Expand Affordable Homeownership
Please send a gift, and encourage at least one friend to give too. Gifts of $250 or more are being matched dollar-for-dollar thanks to an anonymous donor.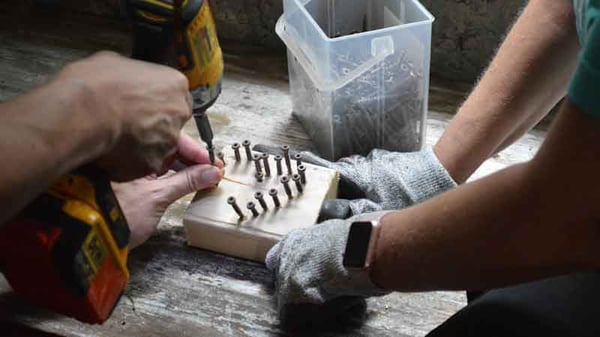 Bonus Content!
There was one question Sharon Sayles Belton asked both Dr. Josie Johnson and Josie Duffy Rice that we didn't have time for last week—but we're sharing it with you now!
We asked both Josies if they would recommend books to read, women to follow, and actions to take to advance racial equity. You can watch their answers in the video above, starting at 49:15 (or watch the bonus material on YouTube here). You can also read their recommendations below!
Books to read:
Hope in the Struggle by Dr. Josie Johnson
Josie Duffy Rice recommends her grandmother's book: "It's an incredible resource, not just for learning what she did but for understanding the arc of this fight, especially in Minnesota. I also found it to be such an inspiring book."
1919: Poems by Eve L. Ewing
Josie Duffy Rice recommends this book reflecting on an incident that happened in 1919, written 100 years later: "A very beautiful book about the Black experience…I found it just deeply moving."


Dr. Josie Johnson also has a writing assignment for you: "Select a Black writer. Read her. Talk about her. And then you write, because you've got lots of stuff to write about. Even our youngest writers can share with us words, languages, expressions, that we otherwise might not have."
Women to Follow
Patrisse Cullors
Patrisse is co-founder of the global Black Lives Matter movement, and has been on the frontlines of criminal justice reform for decades. You can sign up for her newsletter here.


Alicia Garza
Alicia co-founded Black Lives Matter with Patrisse. She also co-founded the Black Futures Lab, which Josie Duffy Rice recommends checking out, and she has a book coming out soon.


Gina Clayton-Johnson
Gina co-founded the Essie Justice Group. Josie Duffy Rice shared more about it: "I am so inspired by this organization. It's working with women with incarcerated loved ones, building their community power and political power, and providing a community for a population that often suffers from isolation."


Additional women Dr. Josie Johnson recommends learning about:
Actions to Take
Vote!
Both Dr. Josie Johnson and Josie Duffy Rice agreed that the most important thing you could do in the next week is vote. If you're a Minnesotan, visit mnvotes.org to figure out your voting plan, and be sure to vote by Tuesday, November 3.


Know who your elected officials are.
Josie Duffy Rice: "It's very easy to focus on big federal races, but we forget to look into who your judge is or who the [District Attorney] is or who the Sheriff is. The more you know about your elected officials, the better you can hold them accountable."


Donate to local, Black-led organizations doing good work for people of color.
Examples could be local Black Lives Matter chapters, local affiliates of larger nationwide organizations, and more.


Support the BREATHE Act.
Josie Duffy Rice: "This is legislation that has been put forward by the Movement for Black Lives, supported by tons of community organizations across the country, and it presents a vision of what we'd like the future for Black people and all people to look like."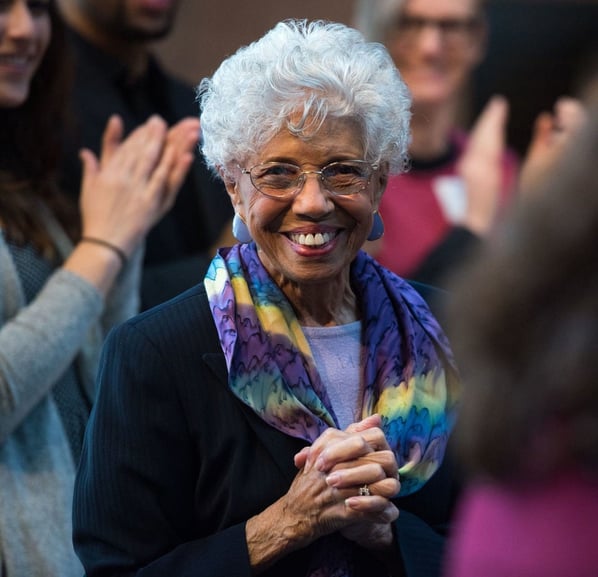 Once again, a huge thanks to everyone who tuned into this important conversation and gave generously! And a special thanks to Dr. Josie Johnson, Josie Duffy Rice, and Sharon Sayles Belton for inspiring all of us. We'll leave you with Dr. Johnson's closing words at the luncheon:
"In this day, to have Minnesota Black children at the bottom of the economic ladder, bottom of the academic ladder, the less hope they see. We've got a job to do, community! And we have to remember what our ancestors taught us and what they died for. Because we have the capacity to keep on keeping on. And that's what we must do."