I've spent a lot of time in my attic over the last few weeks preparing for a home project. My wife, Connie, and I are sorting through boxes, flipping through photographs, and reminiscing about the 26 years we've spent in our home. It's a long, slow process, but it's given us a chance to reflect on the importance of our home for us and our children.
Our home has meant different things at different times. When Molly and Aidan were young, it was where I taught them how to ice skate on a backyard rink. Now that they're both living in other time zones, our house is their home base during the holidays.
As we sift through those boxes and prepare for another project at our house, I'm filled with gratitude. I'm grateful for the memories we have at home, and the memories yet to be made. I'm fortunate to have raised my children in a healthy, stable home in a community we love.
I'm grateful for my own blessings, but I'm also grateful for the countless blessings we receive here at Habitat for Humanity. Every day, I see generosity. I see values in action. I see Minnesotans coming together across differences, building a more equitable community where every family has the opportunity to thrive.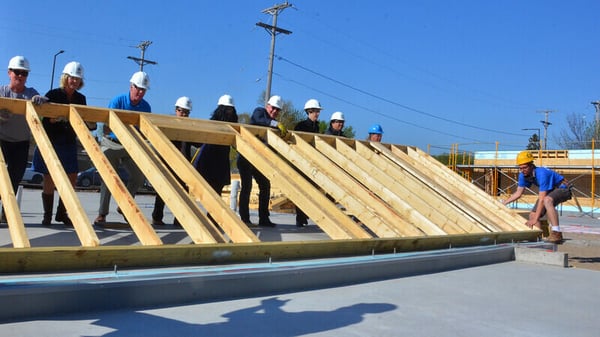 Thank you for your passion and commitment.
As we head into 2020, I want to pause to celebrate the successes of 2019. Thanks to the generous Habitat family of donors, volunteers, advocates, and partners, we are multiplying our impact. A record number of families bought homes through Habitat this year—more than 100.
On top of more families buying homes with Habitat than ever before, we've impacted hundreds of people through programs to preserve homes that families already own. Our Home Repair and Age in Place programs deliver health and safety home repairs and mobility modifications. These cost-effective services preserve our region's existing housing stock and protect a family's greatest asset—their home.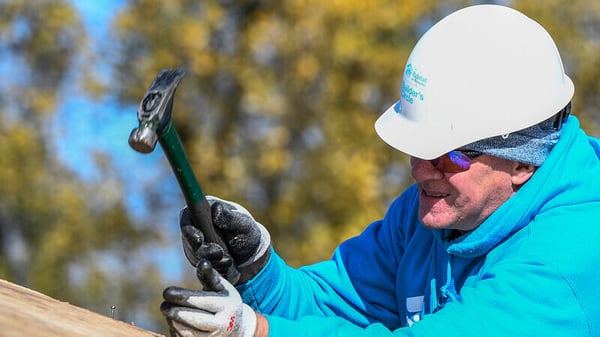 Habitat plays a key role in tackling our region's affordable housing crisis—we're among the few developers of new affordable single-family homes in the area. Supporters like you are the foundation of our success, and we're counting on you as we continue. All in all, your generosity meant 774 families could partner with Habitat in our last fiscal year to achieve more stable finances and homes. (Check out your impact in our online annual report.)
Each of those families has unique stories of what home has meant to them. They have their own attics to organize and photographs to flip through.
One of those families is LeAndra's. She became the 114th homebuyer in June. She wanted her two daughters to know they could go anywhere in the world and do anything they wanted—knowing they'd always have a home to come back to. This year, her dream has come true.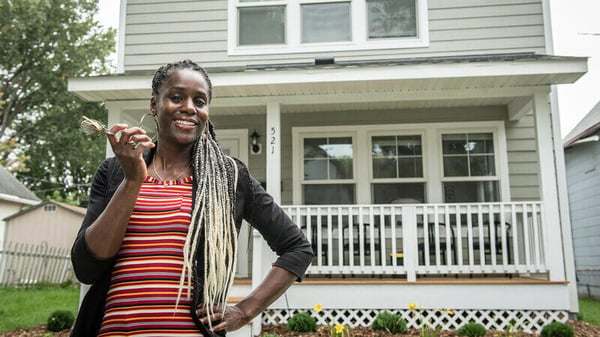 I like to envision the future for LeAndra. Someday her daughters might be following their dreams in different time zones, just like my two kids. Just like us, they'll gather back at home for holidays and special occasions, making new memories together. Just like us, one day LeAndra will go through old boxes and photos, reminiscing about decades in a home full of love. And, just like us, she will be filled with gratitude for the blessings in her life.
This year, join me in expressing gratitude for the blessings we have and the opportunity to share those blessings with our neighbors. Take a moment to check out our Annual Report where you'll see more of LeAndra's story and your generosity in action.