After a short break following the dedications of nearly a dozen homes in November and December, Twin Cities Habitat hosted its first home dedication of 2015. On Thursday, January 15th we celebrated with Safi Ismael, Zeynaba Muhammed, and their family in their new home on Jersey Avenue N in Crystal. After moving many times, first from Ethiopia to Minnesota then numerous times around the Twin Cities, the family is excited to have their own place to call home. They have three children under three years-old and have outgrown their current one-bedroom apartment. They view this home and their partnership with Habitat as an incredible opportunity to start a new chapter in their lives.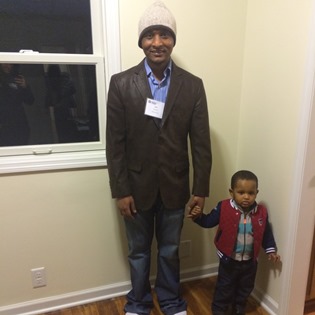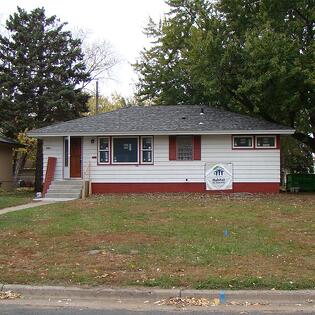 The three-bedroom house was a rehab project that took just a few months to renovate under the guidance of site supervisor Skip Schmall (pictured below) and AmeriCorps member Gala Tuzlukovic. During the dedication program, Skip took the opportunity to thank those who contributed to the construction and funding of the house. The Dow Chemical Company, which was the Partnering Sponsor for the home, contributed volunteer days toward the completion of construction. Other house sponsors included KPMG, Eaton Corporation, and Prudential.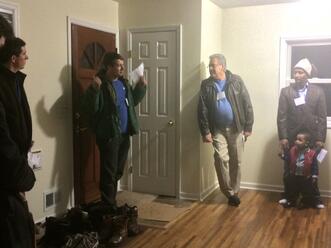 Neighbors, friends, and Habitat supporters joined the dedication to celebrate the family's long journey to homeownership and the contributions of sponsors and volunteers. Each dedication is a special opportunity to connect with homebuyers and learn more about the work of Twin Cities Habitat for Humanity. Click here for more information about dedications and to see a schedule of upcoming events.