Guest Blogger: Noah Keller, Project Manager and Global Engagement Coordinator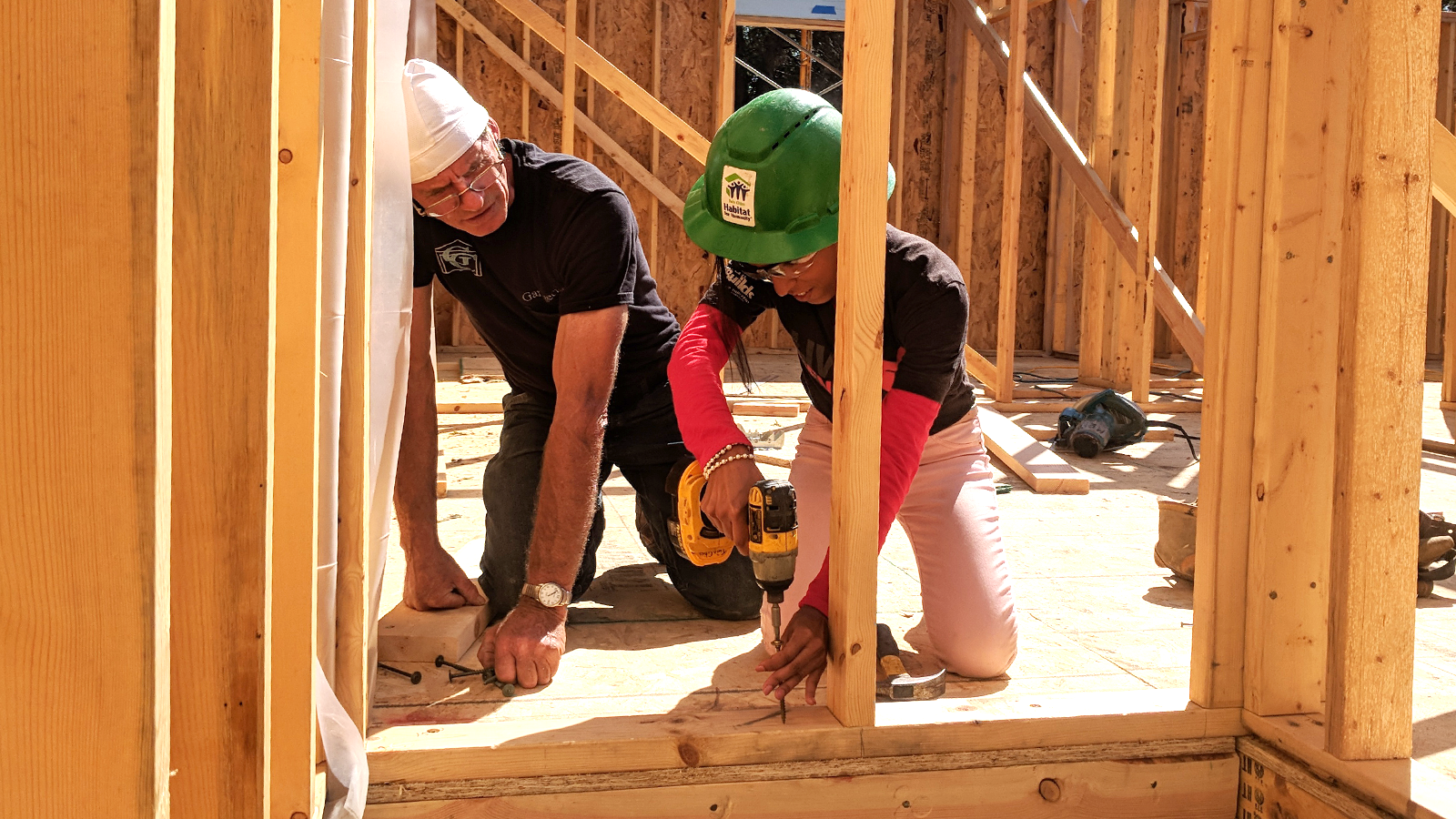 Volunteer Ken Berg and Nathalie Castillo using her second-favorite new tool, an impact driver, to secure bottom plates to a stair header at 1404 Barclay Street, St. Paul (her favorite new tool is the table saw).
To celebrate the new partnership between Twin Cities Habitat for Humanity and Habitat Dominican Republic (DR), we were honored to host Nathalie Castillo during our Global Village Gone Local Build. Nathalie is the Global Village and Volunteer Coordinator for Habitat DR, and this was her first visit to Minnesota! During her visit, Nathalie built with Global Village volunteers on a new house in St. Paul, she presented on the work and Global Village experience of Habitat DR, and she took in some critical Minnesota cultural experiences, such as the State Fair!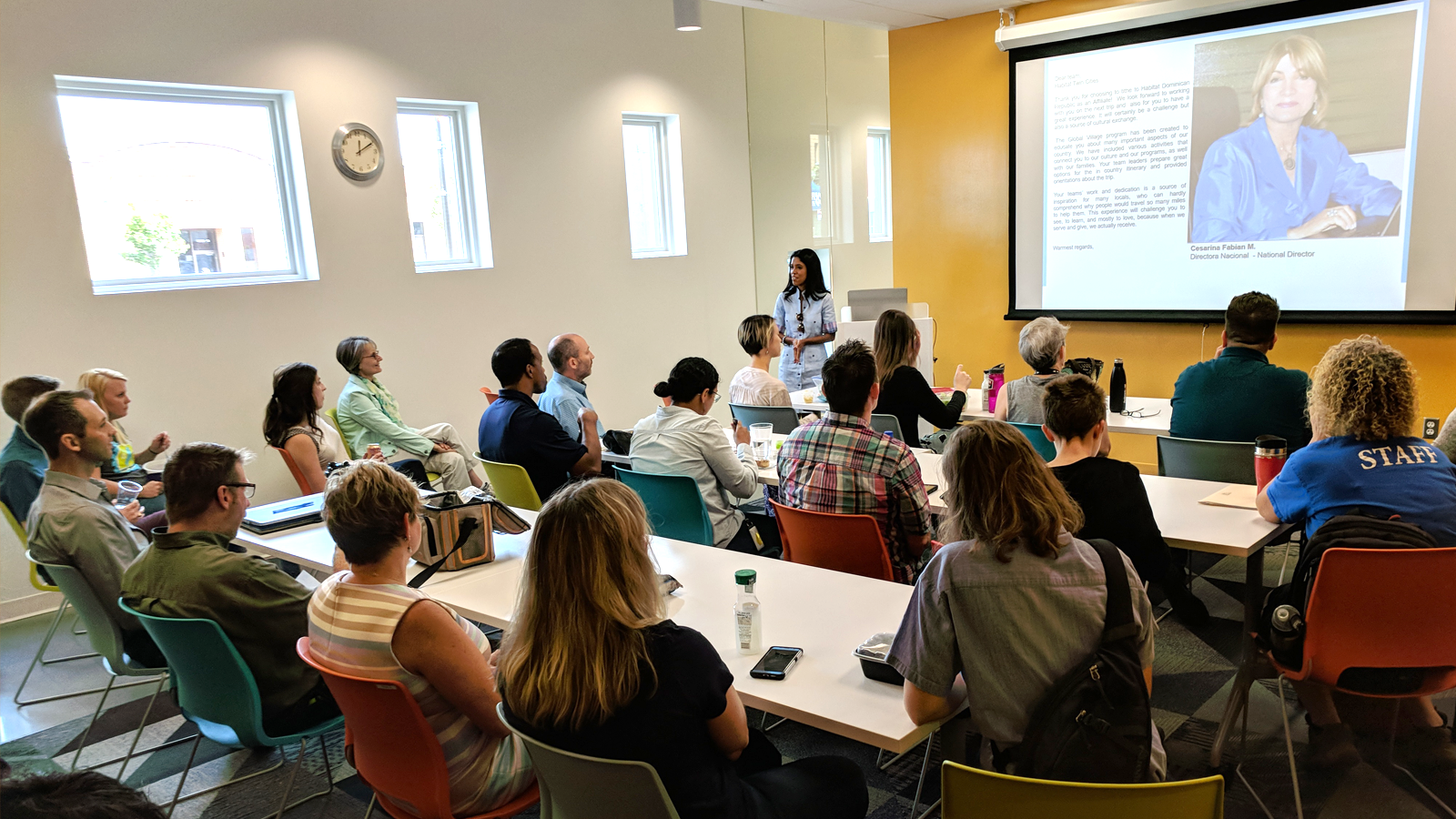 Nathalie presents to Twin Cities Habitat for Humanity staff at a Lunch and Learn.
Those who attended her presentations learned about the history of the Dominican Republic, the need among at least 25% of residents for gaining access to affordable housing, and Habitat's multi-faceted work in Nathalie's home country. Habitat DR builds new homes, does incremental repair work on insufficient or unsafe existing homes, helps residents prepare for and recover from natural disasters, provides construction technical assistance, and partners with lenders to provide people with micro-financing for home improvement projects. In short, the list of Habitat DR's programs and positive impacts is long, and this leads to thousands of people partnering with this Habitat for Humanity affiliate each year.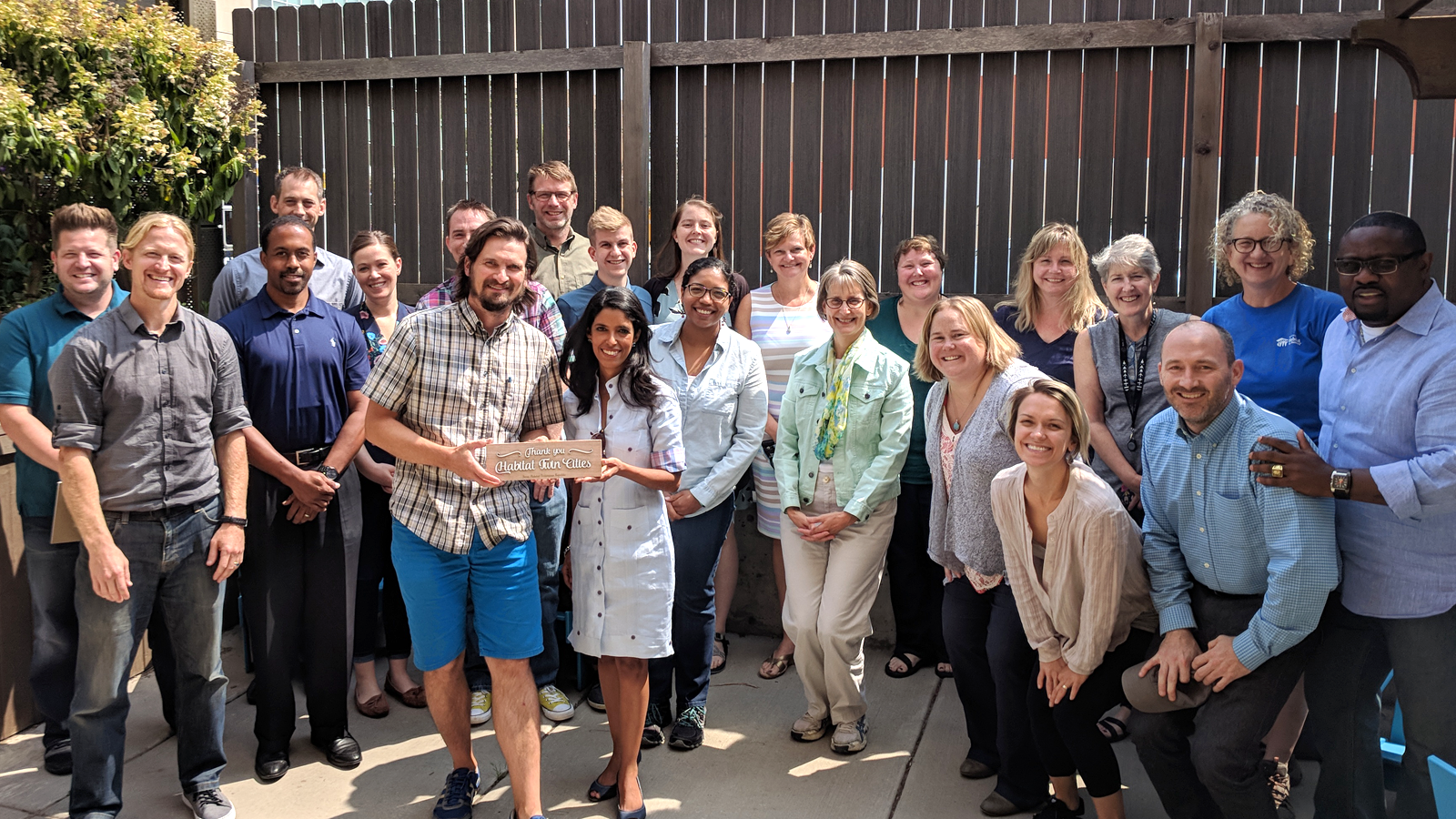 Nathalie (center, holding partnership plaque) presents a gift from Habitat DR to Twin Cities Habitat staff.

Twin Cities Habitat will return to the Dominican Republic in February of 2019 (2/2-2/10), leading a group of volunteers from the Twin Cities who will build houses with Habitat DR for five days, and get to enjoy the culture and natural beauty of the Dominican Republic. Our first trip there was last February, and the volunteers who participated gave rave reviews about all aspects of the experience. Contact Anne at anne.elliott-thul@tchabitat.org if you are interested in joining the upcoming trip! We are looking forward to many more visits between our affiliates in the coming years of partnership!