Guest blog by Stacy Gerondelis,
Recruitment Support Associate and AmeriCorps Service Member
One of this year's summer AmeriCorps Members, Warren Owens, is currently pursuing his degree in Construction Management at the University of Central Missouri. Before starting on his degree, he'd been working temp jobs on construction sites, including working for a few of his friends who run small contracting firms. Through this, he developed a passion for building and rehabbing homes, especially because he felt that this work was very fulfilling.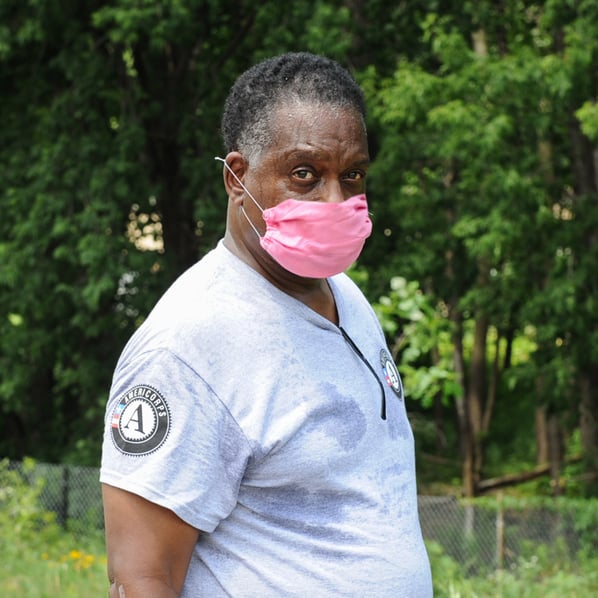 Warren also came to feel that construction would be a fitting career for him. After exploring a couple different majors, his experiences in his previous construction work led him to study Construction Management. As part of his major's requirements, Warren needed to find an internship in the construction field.
Right away, Warren knew he wanted to work with Habitat for Humanity in some capacity. He happened to find our AmeriCorps summer term posting on Handshake, a job and internship search platform for college students. Warren's family is from the Twin Cities and some of them still live here, making it feel like a second home to him. This all made completing his internship here a perfect fit for his summer!
Warren shared that part of the appeal of Twin Cities Habitat's program was the ability to gain real, hands-on experience that would help him in future leadership roles. Being out on site is very different than learning from a textbook, and Warren says having concrete knowledge of the tasks he'll be managing will give him a leg up in his career.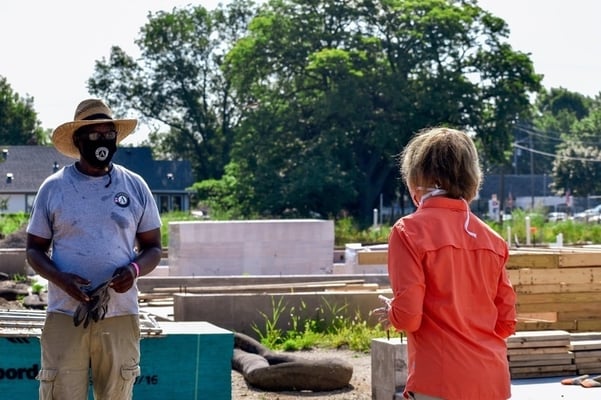 Warren has had the chance to meet and serve alongside many folks on site, including U.S. Senator Tina Smith.
During his time with Twin Cities Habitat so far, Warren has had the chance to meet a range of great people, from Site Supervisors to people at other organizations he volunteers at. He has also had the chance to build deeper connections to the community he already had ties to. Participating in a summer AmeriCorps term with Twin Cities Habitat as an internship has helped him develop strengths that he can carry forward into his career, as many of our members do!
You or someone you know could be the perfect fit for Habitat's AmeriCorps program! Learn more.