Twin Cities Habitat is celebrating 25 years of being an AmeriCorps host site and we are planning to host 25 members in the next year! We still have a few openings for full-year members starting in September (application is due August 15). If you know a good candidate, refer them to our program. If they are accepted and complete orientation, you can receive a $50 credit toward Habitat swag from our online store! Read on for more details.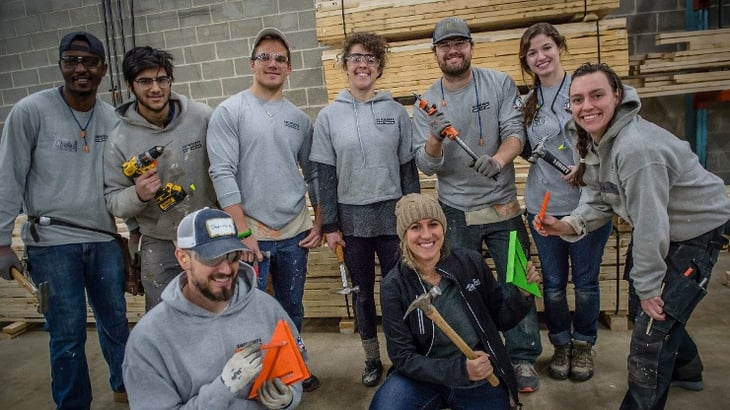 First of all...what is AmeriCorps?
AmeriCorps is the United States' network of national service programs. Approximately 75,000 people serve in AmeriCorps each year. The service sites vary, but members have a common mission: to get things done for America.
Over the years, more than 400 Twin Cities Habitat AmeriCorps members have been there to help you learn construction tasks, figure out tools, learn about Habitat, and make sure you're drinking enough water on those hot days. They're also pretty great to chat with and come from all different backgrounds and experiences.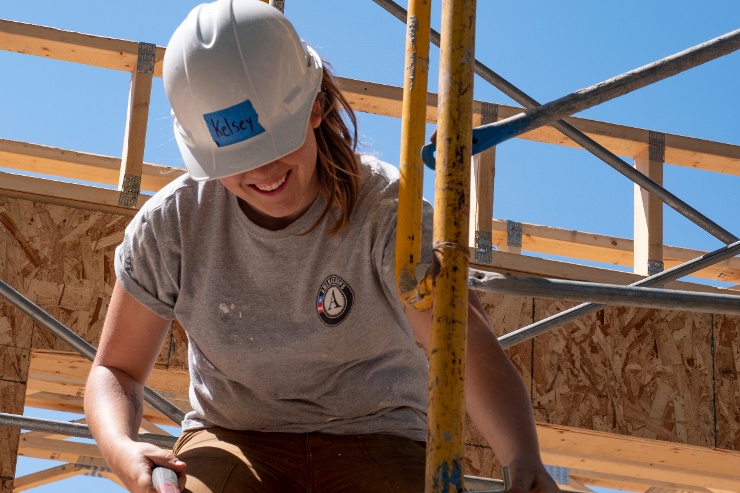 What are the qualifications for AmeriCorps...and what are the perks?
Being an AmeriCorps member is a full-time gig, but it's not for free! Here are some of the perks for full-year members:
Living allowance ($14,500)
Education Award ($6,095)
Health Insurance
Cell phone/clothing/tools allowance ($600)
Training and more fun opportunities throughout the year
Here's what you'll need in order to serve as a Habitat AmeriCorps member:
Be at least 18 years of age or older
High school diploma or GED equivalent
Driver's License
No construction experience required!
Other than that? We are looking for folks who are hard-working, willing to learn, and excited about working with volunteers – just like you!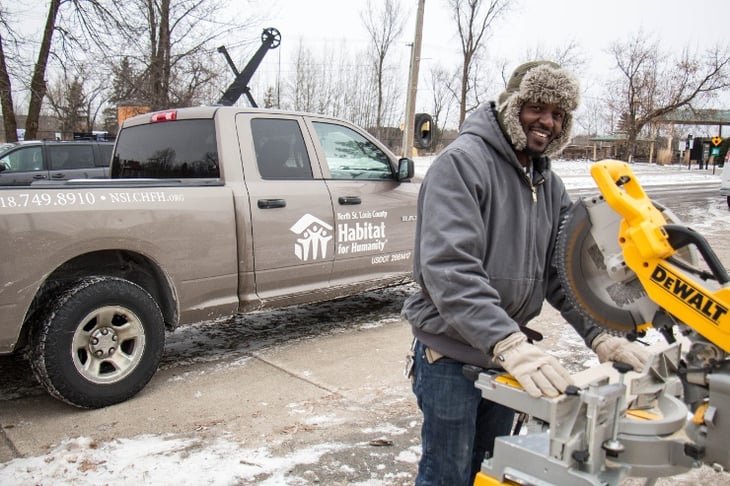 Sounds great! How do I refer someone?
We're currently looking for full-year AmeriCorps members. The term of service is September 3, 2019 – August 14, 2020. If you know of anyone who might be interested, send them here to view our open positions. Applications are due by August 15.
Please encourage interested candidates to email their resume to kristal.sawatzke@tchabitat.org or get in touch with any questions.
As a thank you, anyone who refers a candidate that is accepted and completes orientation will receive a $50 credit toward the Habitat merch store! You could be wearing that coveted Habitat flannel just in time for fall!
If you refer a candidate, please fill out this form online. If your referred candidate is accepted, you'll be contacted for your $50 credit once they've completed their AmeriCorps orientation.
Who are all the awesome people in your life who would make good AmeriCorps members?