If you read our blogs frequently, you know that being an AmeriCorps member with Twin Cities Habitat for Humanity is a great experience. Many past and current members have fond memories of their time serving. More memories were made when AmeriCorps alumni members gathered for a reunion build in the middle of winter - facing cold, snow, and ice to build at our Whitall location.
Since 1995, more than 400 members have served at Habitat - and the 24 alumni and current members that came out to serve for the day were excited to meet. Whether it's a new or more familiar face, everyone has gone through a comparable experience and has a similar set of values that make for fun and interesting conversation.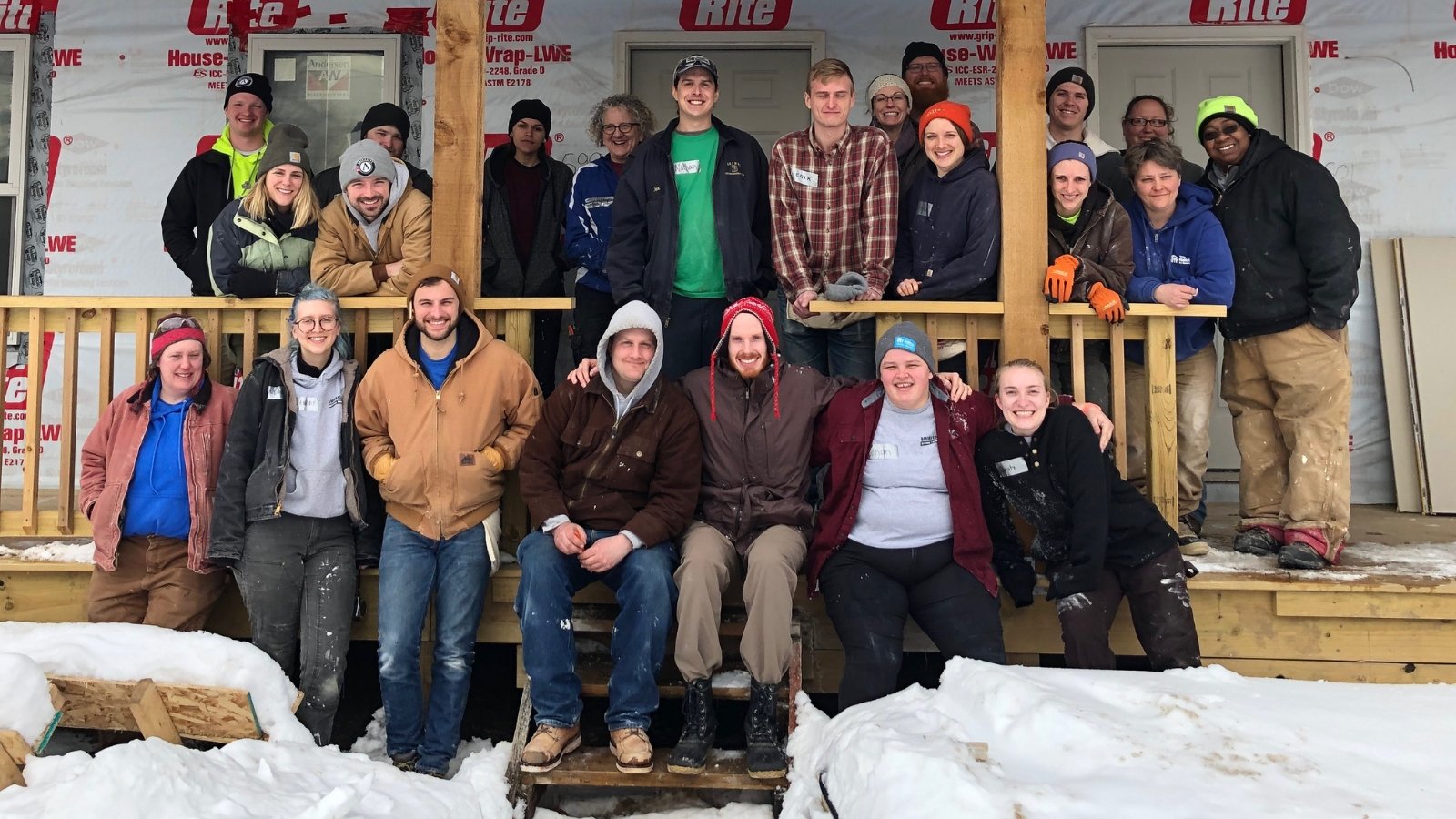 AmeriCorps Alumni Build Group Photo
As the day went on, the alumni shared stories about their service with friends from the same service year and current members.
"It was really cool working with the alumni. I really hit it off with the two alums I worked with. We swapped stories of our experiences as AmeriCorps members. You could see how much they loved being back on-site and reunited with each other and the site supervisors. There were a lot of hugs and catching up." -Mickey, Construction Volunteer Facilitator '18-19
Being able to learn from those who came before and connect with them makes the experience we are living that much more special.
Another benefit of an AmeriCorps service day is that we had some seasoned and knowledgeable volunteers. This means a lot can get done, and this day included garage framing, dry wall, painting, and a few other projects.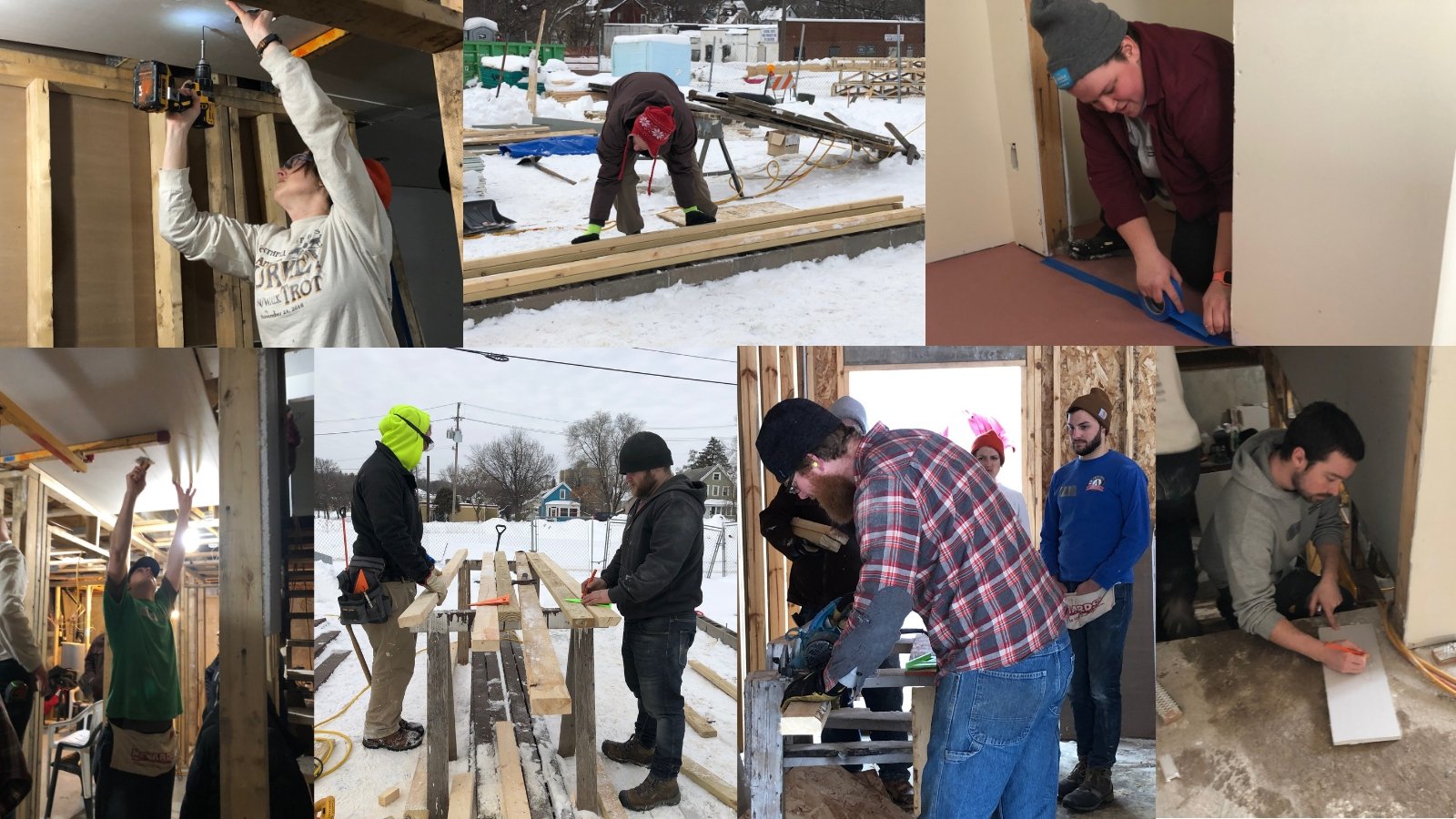 Interested in service or know anyone who might be committed to our mission? Learn about what our AmeriCorps members do below or see more pictures on our Instagram!