Welcome all, to the adventure of the 2018-19 AmeriCorps members! Every year, our AmeriCorps members take a trip to learn more about themselves and their service.
Whether that's personal growth that could extend to their site, learning new ideas from another affiliate, or gaining more passion toward Habitat's mission, our members always come back with something to bring to the table in their own service.
This year, our trip was one with the goal of learning about the affordable housing crisis in one of the most expensive cities in the country to live in. I'll take you along for the ride of a lifetime from Minnesota, through St. Louis, and on to Nashville, Tennessee.
Day 1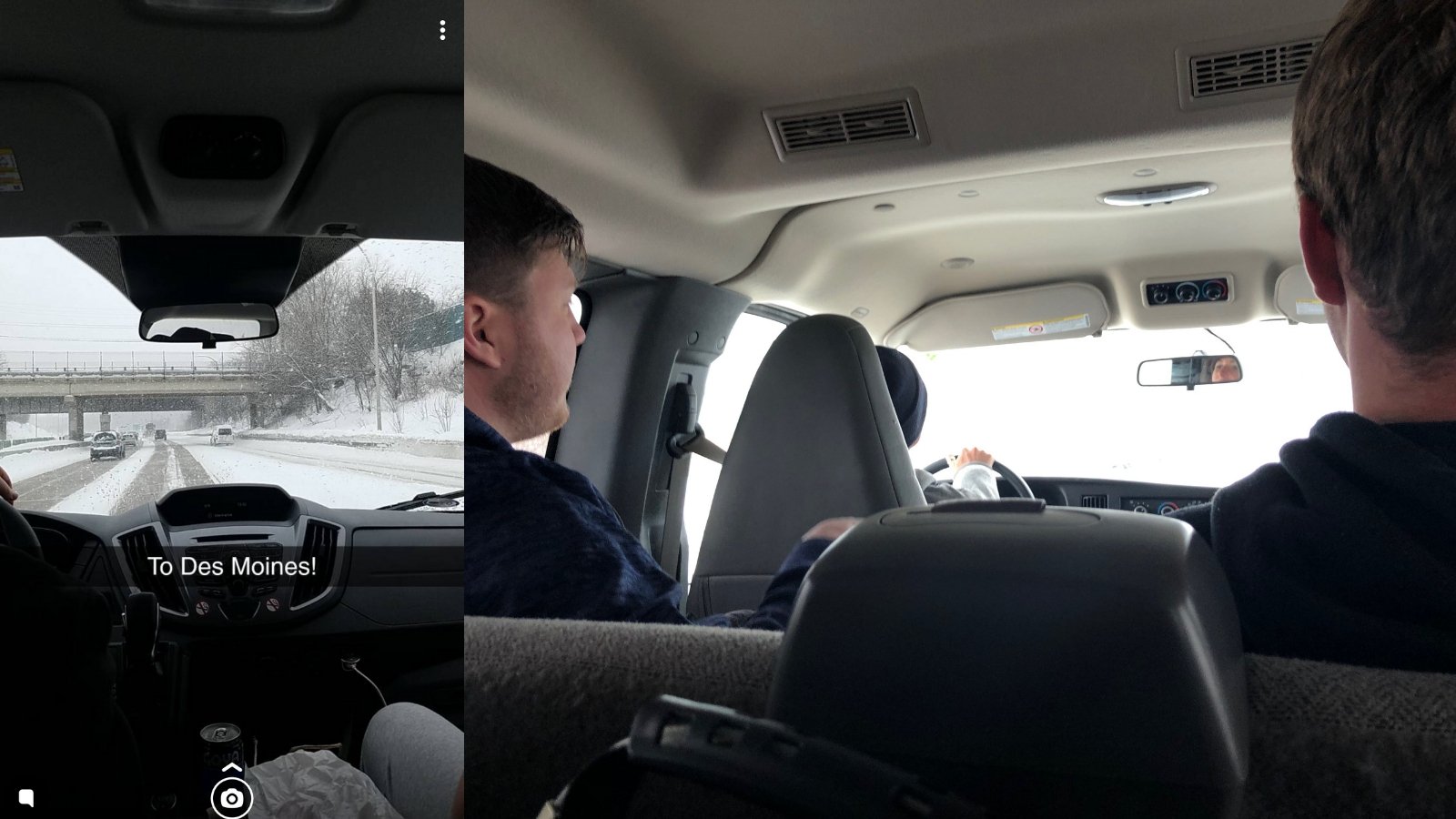 The start of our adventure came with snow and ice as we drove 5 hours to Des Moines, Iowa. Our days of driving consisted of fun activities such as car karaoke, crazy 8's, knitting, crossword puzzles, reading, and chatting with each other.
Day 2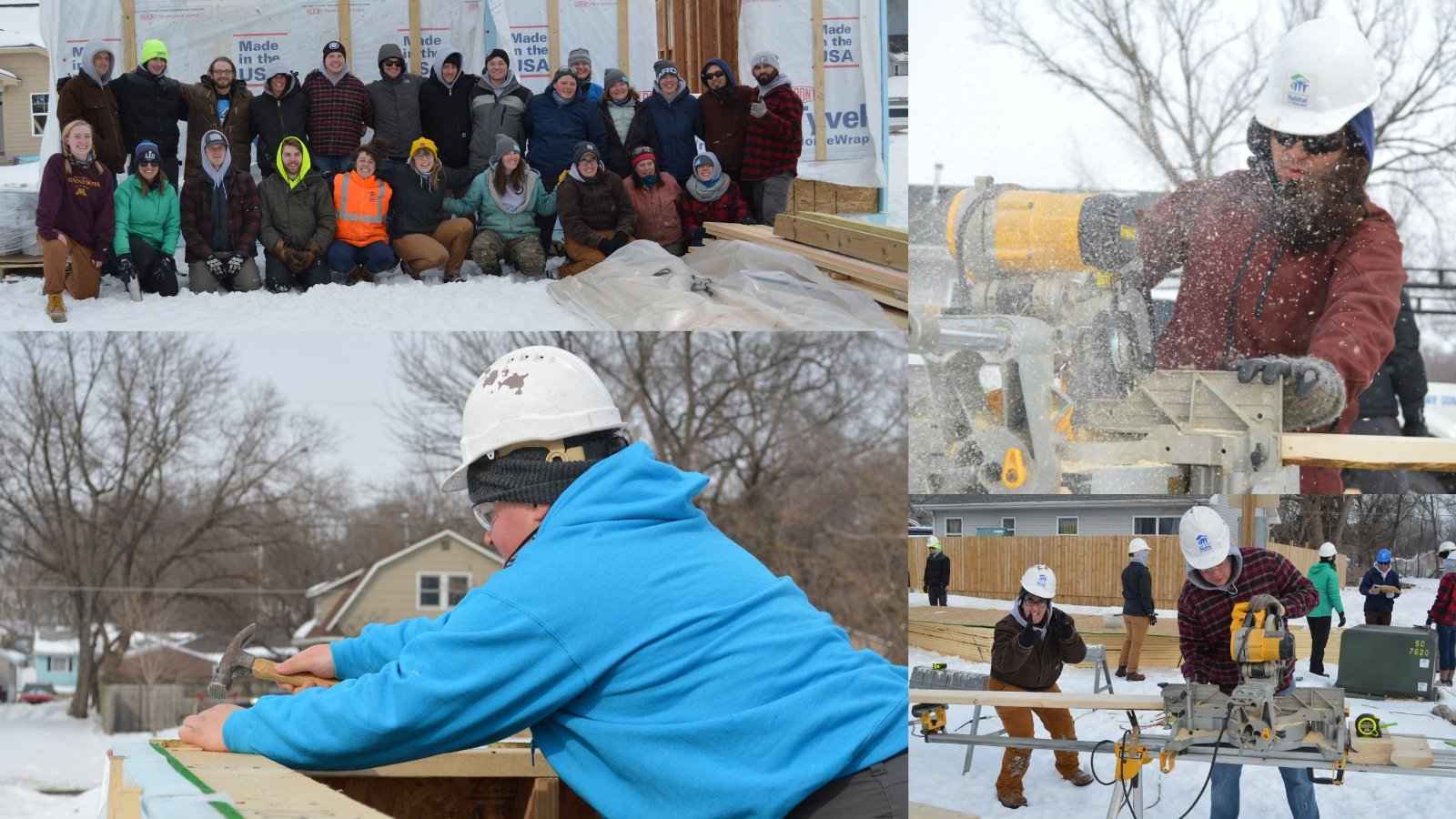 We spent the day volunteering with the local Greater Des Moines Habitat for Humanity affiliate. The weather may have felt like -12 degrees, but that didn't stop us! We ended up making quite a bit of progress. After chipping away at ice for a couple hours, we got to our tasks! Our group was able to sheath trusses, build three fly rafters, and put up all the walls (interior and exterior) for the home by the end of the day!
After we finished the familiar service for the day, we enjoyed learning about our nearby affiliate. We appreciated working on the first pocket neighborhood of the Des Moines Habitat as a connection to our service. Many of our members have been serving at the two we are currently building in Hugo and St. Paul. Did we mention we also met the AmeriCorps member serving with Habitat in Des Moines? We love making those connections, too!
Day 3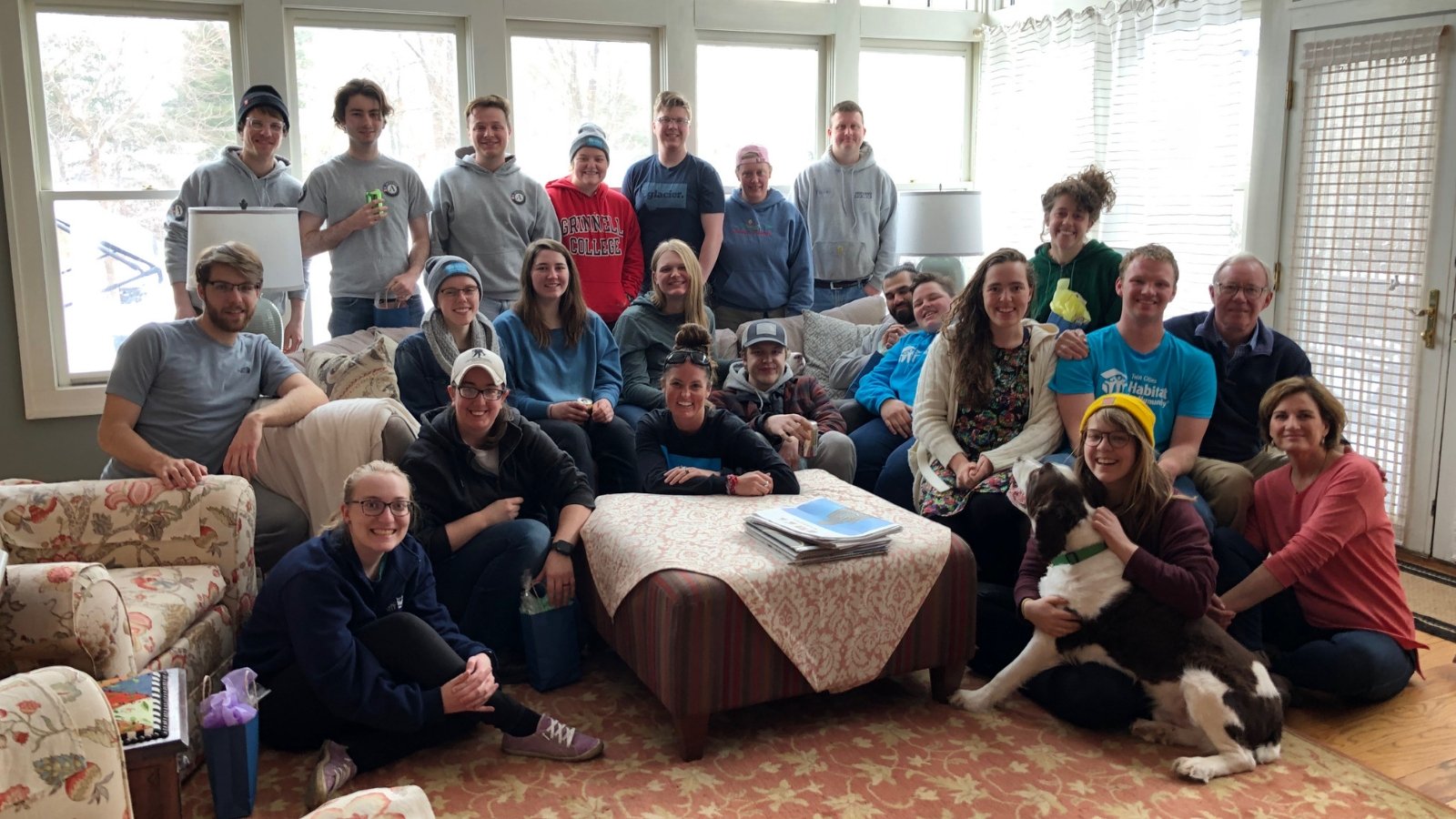 After our volunteer day with Habitat in Des Moines, we spent another 13 hours on the road. We split up the long drive with a stop in St. Louis to visit some Ameri-Parents.
Day 4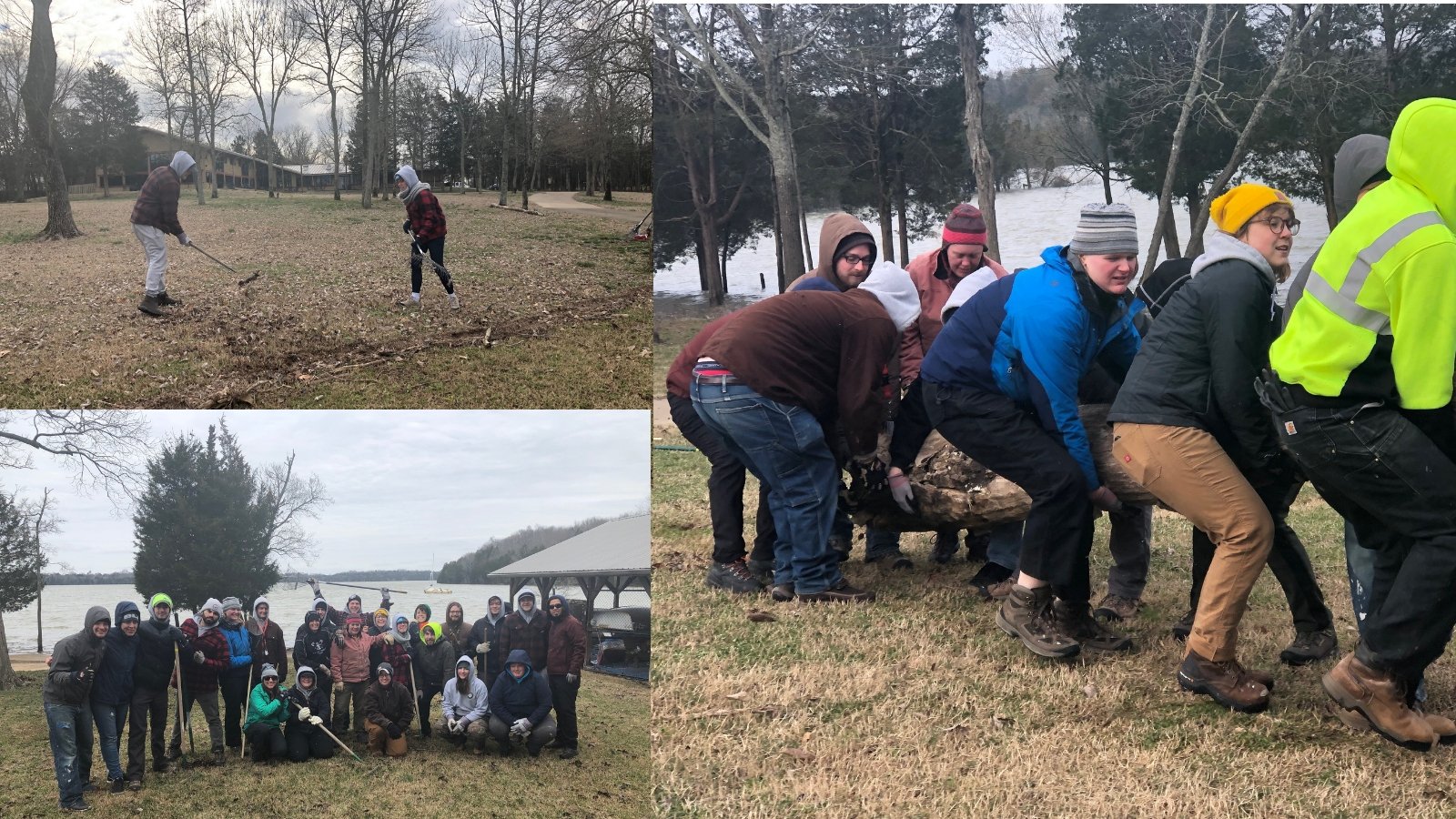 On the outskirts of Nashville, we came to Camp Widjiwagan. We spent the day supporting flood recovery efforts to prepare for their summer camps. While we have been receiving record-breaking snowfalls, other states have been facing lots of rain. Tennessee and Kentucky both have had a lot of flooding, and there was even a tornado right around the time we arrived!
As we were raking and pulling in objects stuck out on the lake, we had fun thinking of the 6,000 kids coming to this wonderful camp in the summer. We hope they have a great time, just as we did!
Day 5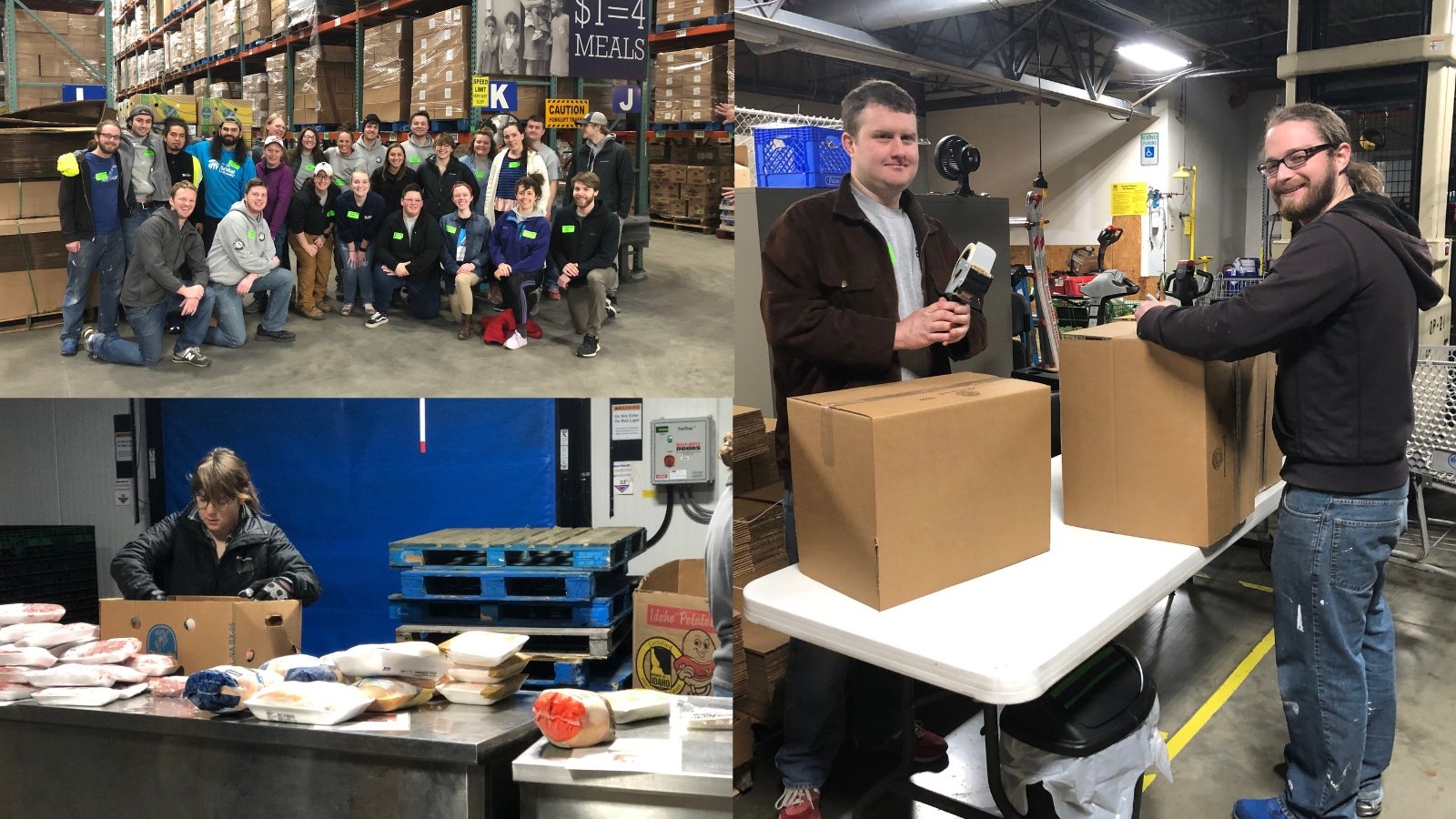 Our first full day in Tennessee, we ventured into the city to volunteer with Second Harvest of Mid-Tennessee. We learned about the 500 partners across 46 counties they partner with to provide food to those who have food insecurity. We were curious to know how much of an impact we could make on their warehouse of 100,000 pounds of food too.
Motivated and ready to make a difference, our members swiftly began to check and sort frozen goods as our task for the day. Once we completed our shift, we felt a different kind of satisfaction than our usual service. We had packed 9,392 pounds of food that can provide 7,826 meals for local families in Nashville.
After our service for the day, we met the local Habitat affiliate in Greater Nashville. We learned about the housing crisis in Nashville and their programs to create homeownership opportunities in such a tough housing market.
It was interesting to hear about how their affiliate was now getting into townhomes as a possible solution in the current market, and the strength a wealth of community support gives us in the Twin Cities. Check back with them in October as they host the Jimmy & Rosalynn CarterWork Project for 2019!
Day 6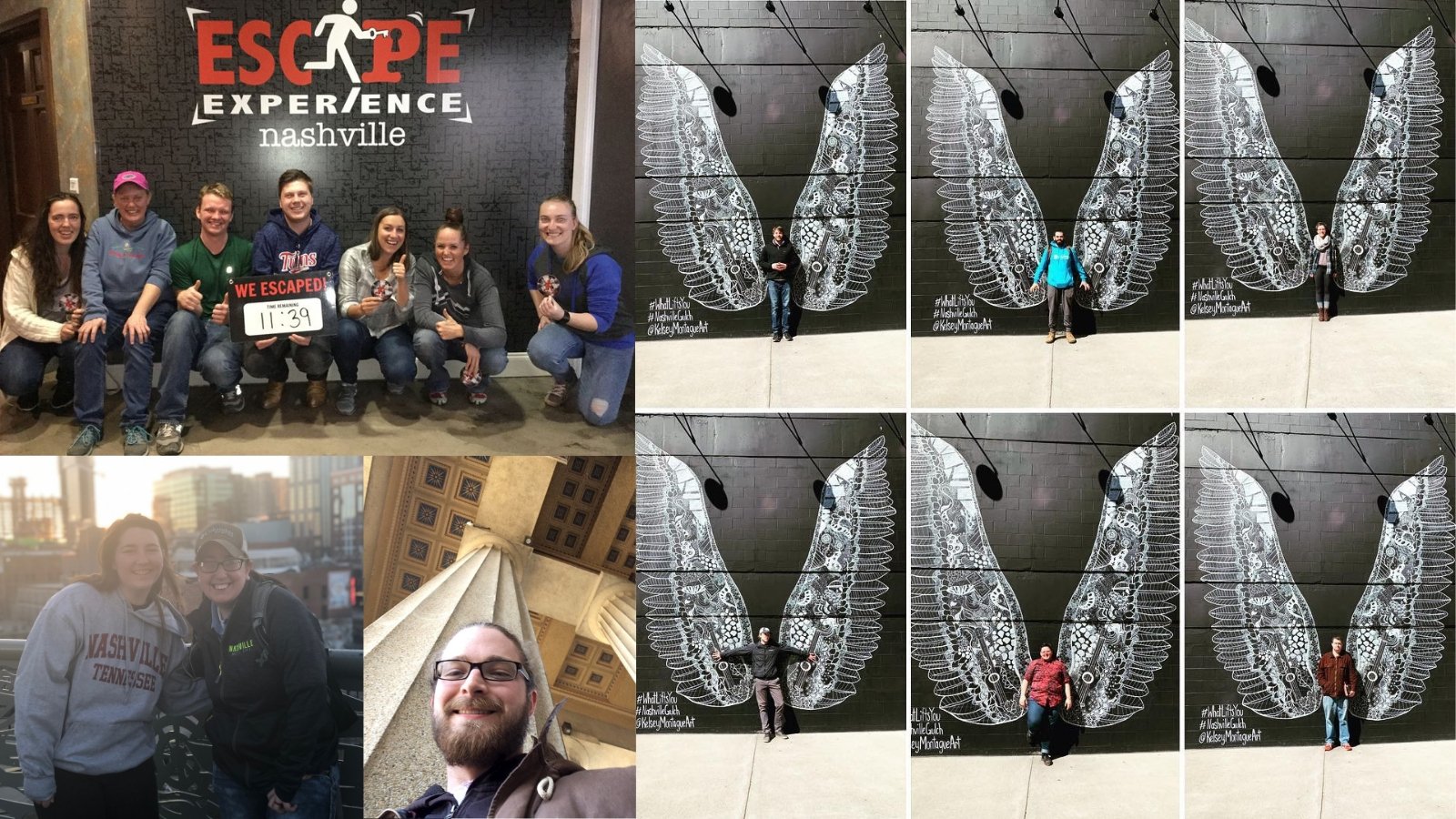 We spent the entire day Wednesday finding places to learn about and experience life in Nashville. Whether it was square dancing, visiting local historical landmarks, joining a walking history tour, or other bits of fun, we made every effort to take in the best of the city.
Day 7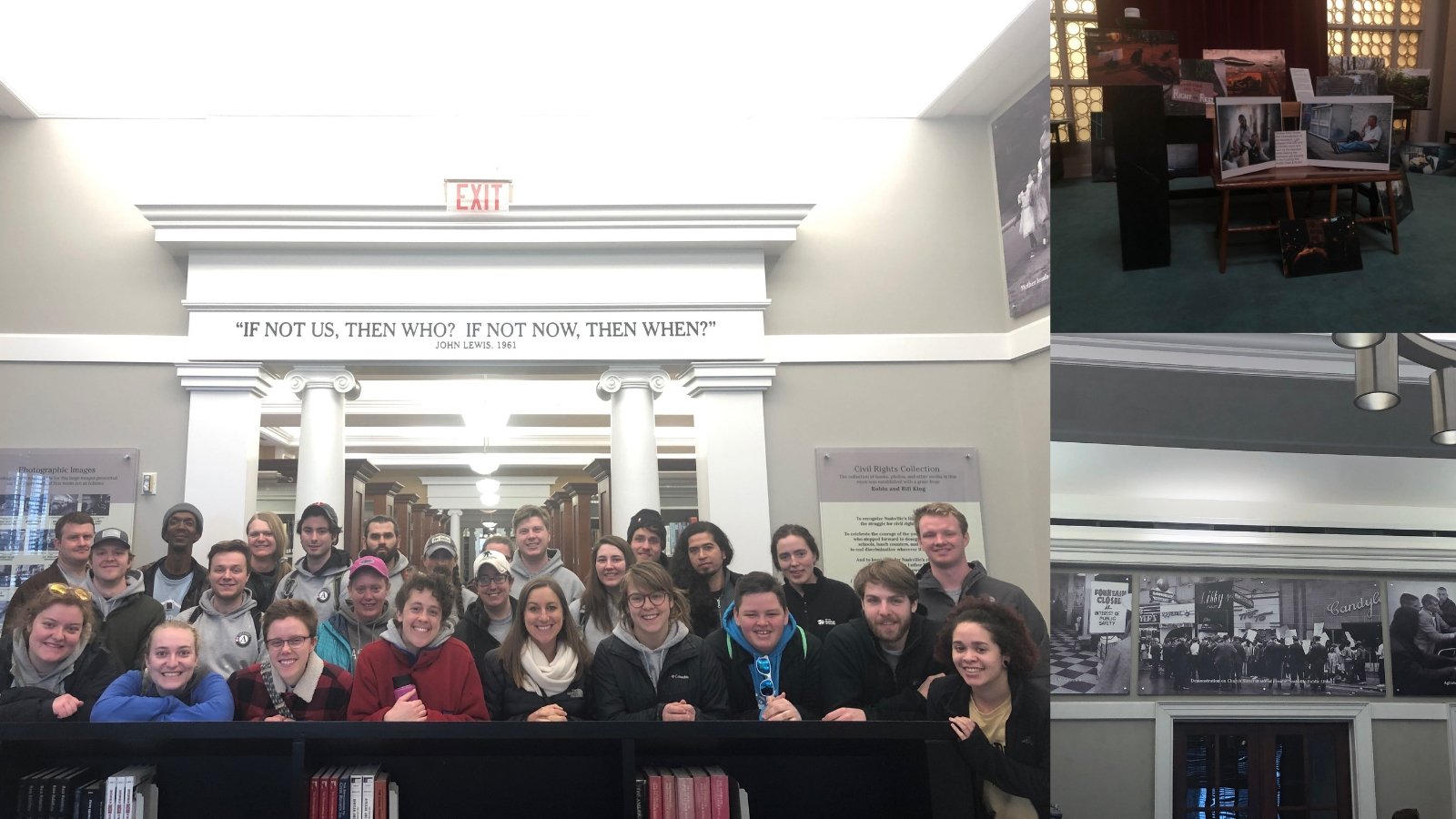 Another day of service and learning came as we met with Open Table in Nashville. They took us through an immersion experience to learn about the housing crisis and homeless community in Nashville. We also got to meet an AmeriCorps VISTA member serving with Open Table! Open Table Nashville is an interfaith homeless outreach nonprofit that disrupts cycles of poverty, journeys with the marginalized, and provides education about issues of homelessness - which is where we came in.
We learned about many things: students hosting sit-ins in restaurants for voting rights, architecture changes to ward off the homeless population, the effects of gentrification on the community, and many more topics. Learning about the history of the city and how systemic racism plays a big role on the homeless community made us hungry for information. One of our goals going forward was to gain more context on the Twin Cities and the service we do.
We then volunteered with Open Table by cleaning up a space used for assistance events. They host these events regularly for individuals experiencing homelessness to access services such as help obtaining birth certificates, housing applications, foot clinics, first aid, haircuts, food, hot showers, fresh clothes, and a safe space to relax and connect with volunteers.
Day 8
Then, the day finally came to leave Nashville - and we piled up and drove on back to Missouri. Once we arrived at the Camp Lakewood/Trout Lodge YMCA Camp, we spent the night resting up for even more service the next day. A few of us took an opportunity for fun in the form of a night time zip line!
Day 9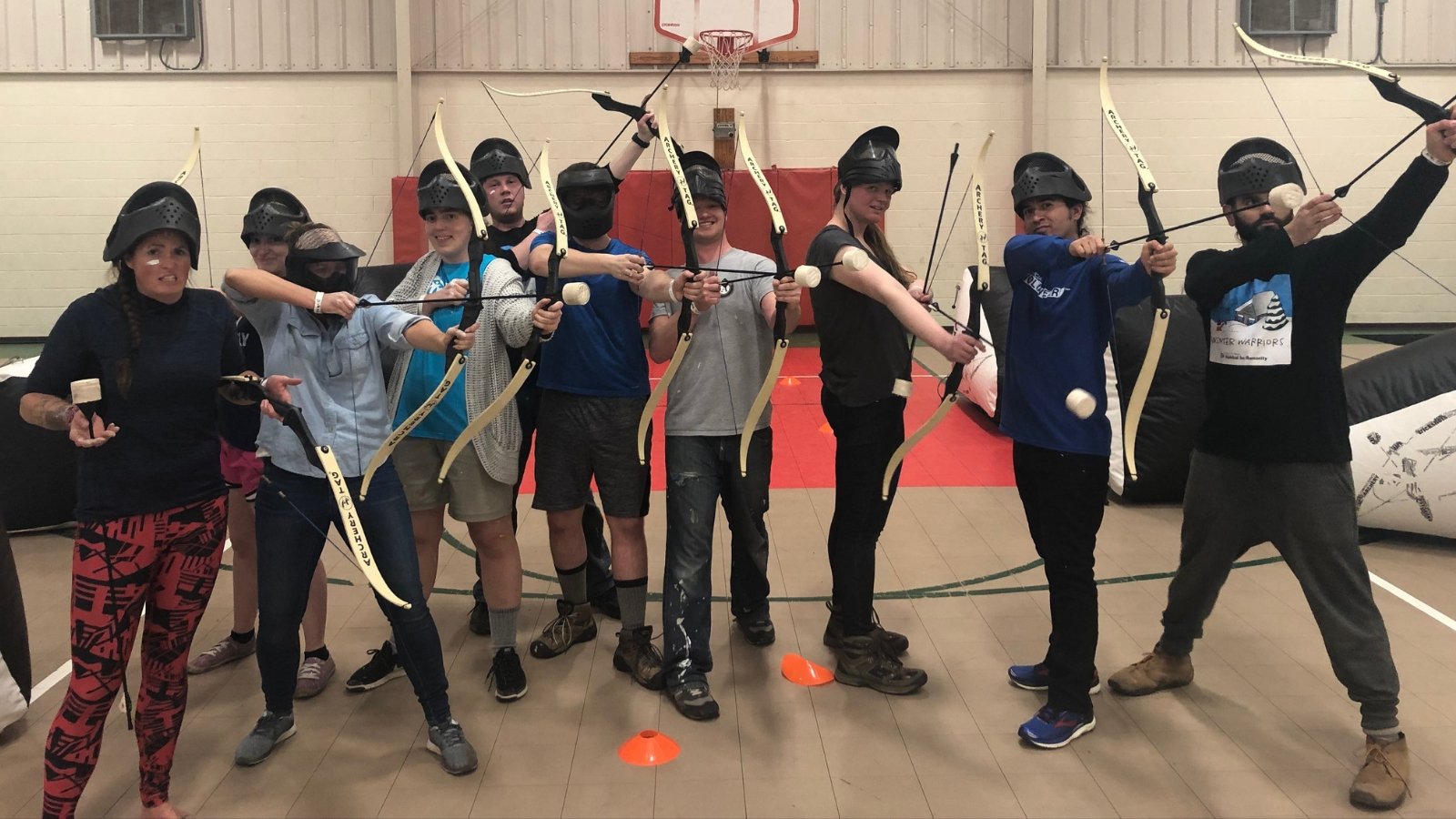 On our final day, we spent the day painting and replacing caulk in cabins at Camp Lakewood. Once the cabins looked completely transformed, the day was ours! We spent a few hours lounging in the warm sun and kicking off our shoes - because it was a whopping 50 degrees! We chose to use the rest of our free time for reflection, a little game called archery tag, and a bonfire.
Day 10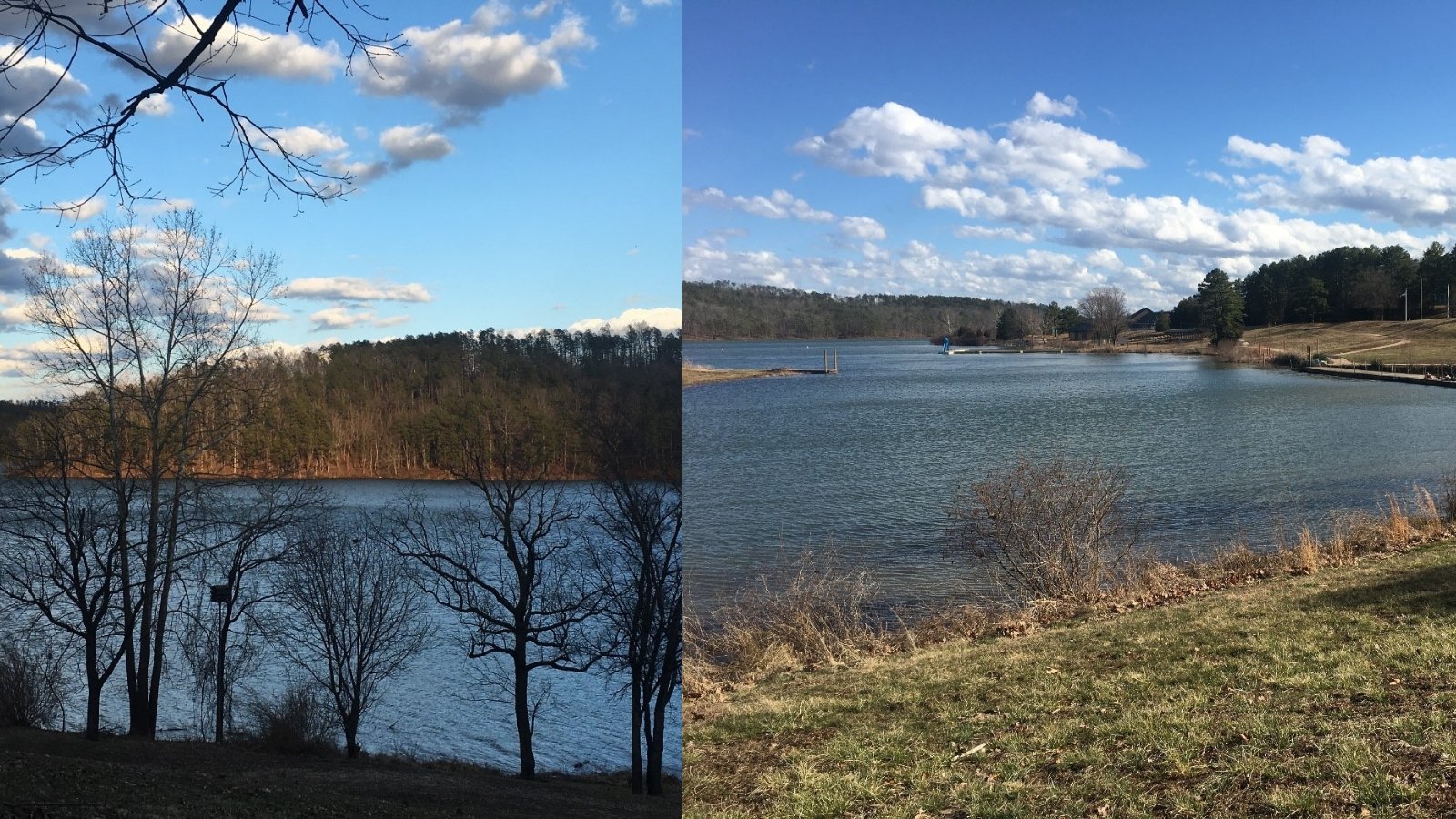 We spent our final day on the road as we traveled back home. Now that we're back, we are excited to get back to our usual service in helping our local community with affordable housing!