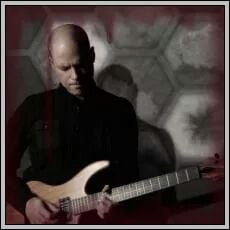 A diversity of sounds often greets visitors after walking into a Habitat home. You may find a family enjoying a meal together, children studying school work, moms and dads playing with kids, or conversations with neighbors and extended family. Thanks to four local musicians, the sounds of screaming electric guitars may also greet you.
Rick Stack, a Twin Cities based musician, teacher, and owner of the St. Paul Guitar Studio, donated two guitar lesson packages to Twin Cities Habitat youth along with two custom made guitars. The guitars and lesson packages were raffled off to Habitat homeowner youth at February's partner family event held at the Children's Museum.
"Having music in my life and playing guitar has impacted me in very positive ways," Rick said. "It has also been a tremendous source of self-expression and creativity for me, and has created a sense of achievement. It is my hope to be able to play a small part in giving local youth the chance for all these possibilities."
The donated guitars were custom made by three guitar enthusiasts; Joel Howlett, Dante Zuk, and Chris McWethy. The three created Guitars for Youth, an organization that crafts customized guitars for underserved youth. Guitars for Youth is currently in the process of becoming incorporated as a 501(c)3 nonprofit organization.
To explore opportunities to give in-kind gifts or pro-bono services to Twin Cities Habitat for Humanity, contact Mark Turbak, Corporate and In-Kind Relations Senior Associate, at 612.305.7120 or e-mail mark.turbak@tchabitat.org.