Long before the Louisiana Lee restaurant opened its doors on May 11, 2014, owner Judy Adams had been making regular appearances at the Twin Cities Habitat ReStore for nearly six years.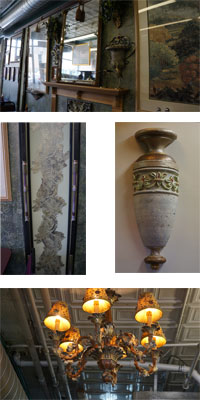 "I've always been a second-hand girl," said Adams. "Whenever I need something, I don't think to go to Menard's or another supply store. Instead, I go to reuse centers."
Adams, who opened Louisiana Lee with her brother Scott, steadily collected items to decorate her southern Louisiana-themed restaurant. With some creative flair and hard work, Adams has given a second life to items she found at the ReStore, while simultaneously giving the restaurant a custom, Louisiana-swamp-like feel.
A mantel found at the ReStore, along with repainted spindles help to frame sections of the wall opposite of the kitchen. A chandelier has found a new home hanging in the main hallway between the kitchen and dining areas. Other ReStore items found at Louisiana Lee include a valence rod and holder, a repainted vase wall piece, and two colorful light fixtures will soon adorn the front of the restaurant. Adams also found a replacement door for the restaurant's restroom, and used two beautiful dark wood doors to separate the dining areas, one of which is still being finished.
"Everything in the restaurant, down to the door handles I found in reuse shops or bought from local diners that were either going out of business or remodeling," said Adams. "Well... almost everything. There may a few new screws."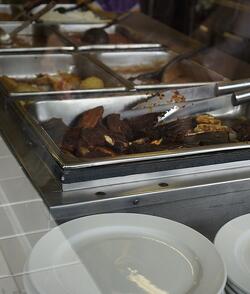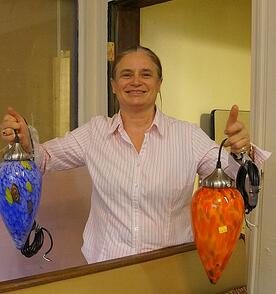 The restaurant, which is located at 311 E Lake Street in Minneapolis, serves what Adams calls "real comfort, soul food", and proudly displays an array of gumbos, ribs, pies, seafood, vegetarian options, and much more. The restaurant is open 11 a.m. - 3p.m. and closed on Mondays, and is planning to expand into evening hours on the first of June, when they will be open until 8 p.m. Adams also stated that a new outdoor patio area is also in the works ... which may require another trip or two to the ReStore.