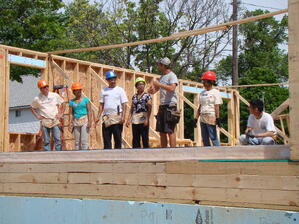 Sltan and Gebregiorgis moved to the United States from Ethiopia, seeking a better life for themselves and their children. They have a large family, including six children; Rahel who is 19, Tezazu who is 16, Robel who is 14, Senay who is 12, Besrat who is 10, and Abel who is two. The new house in St. Paul will be an exciting experience for them and their family, as they will finally have the space they really need in order to live comfortably. The current home, sadly, doesn't meet the family's needs.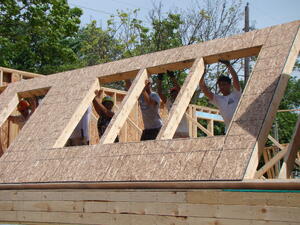 In their free time, the kids often like to spend time volunteering at their school, or going to the library to read. They also enjoy sports like soccer and track & field at their school. Gebregiorgis currently works two jobs at the Minneapolis Airport in order to support the large family. Sltan stays at home with the children in their two bedroom, one bathroom home. As you can imagine, this is an uncomfortable living situation for eight people. Having so little space, even tasks like getting ready for school in the morning turns into an ordeal for the family. With this constant struggle, the new Habitat for Humanity home is going to be a relief for the entire family.
Gebregiorgis stated that the space is one of the most exciting parts about the house, and that it will open up a new, positive environment for the whole family. It will allow the kids (and the parents!) to have their own room to study, play and relax, and will greatly reduce the overall amount of stress for the family.Their future Habitat home is going to be a large, multiple story building with plenty of space for everyone. The family has also been able to work on their own home for their sweat equity, allowing their dream to feel closer than ever. The volunteers at their site commented on how hard the family works, and how excited and energized they seem when building their home.