The A Brush with Kindness (ABWK) home repair program was created in 1998 as a pilot partnership between Valspar and Twin Cities Habitat for Humanity. The original idea was to test doing repair work and offer painting help for struggling low-income families. Since its creation, ABWK has gone from painting and repairing 64 homes in its first year, to helping nearly 140 homeowners with needed repairs.
The application process for ABWK involves two steps. After an applicant completes the ABWK application (via the online application or printable PDF and mail option), Twin Cities Habitat staff then take on the task of evaluating the requested projects to ensure their fit with the program. If the homeowner's needs match with ABWK resources and materials, then staff will proceed with the second step of scheduling and completing a home assessment. With roughly 123 applications received already in 2014, and 288 applications just last year, ABWK site supervisors have their work cut out for them!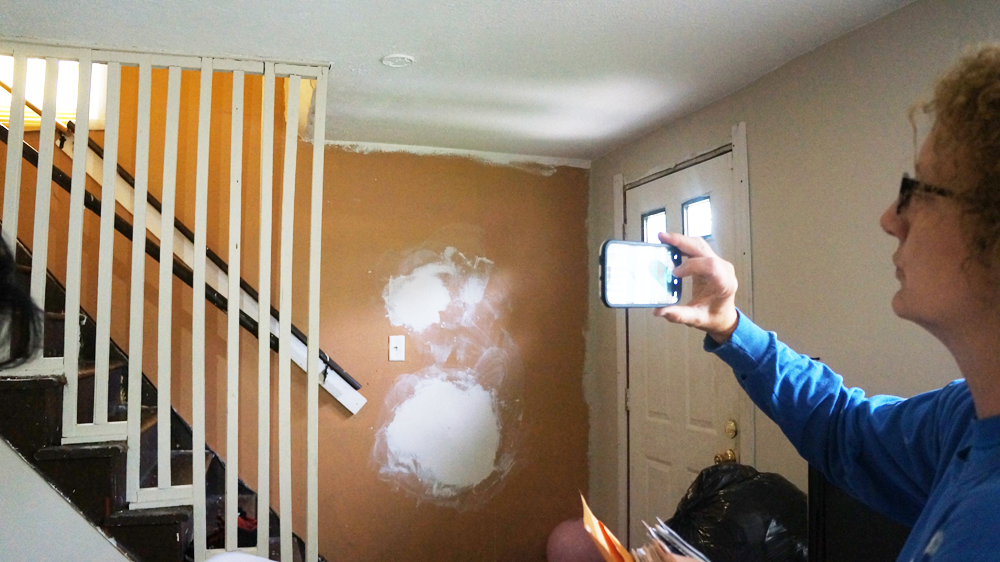 Once an ABWK Site Supervisor arrives at a home, they begin to look for appropriate volunteer environments and projects, health and safety needs, and good partner families. They also determine if the projects fit within our scope of work and consider available resources and budgetary limitations like donations of materials, time, and licensed contractors.
Another important consideration for the Habitat team is how the home resulted in its current state.
"Some folks have tried [to do the work], but life circumstances have them living on the edge," said ABWK Site Supervisor Cindy Lehner-Smith. "If some of it gets repaired, then it may help them through this time in their life."
Home Assessments provide information that gives Habitat staff a much more thorough picture of the homeowner's situation that can't be gained from the information listed on the original application. Staff members are trained to assess health and safety needs of a home and compare these alongside other ABWK applicants, to help determine the priority of the projects.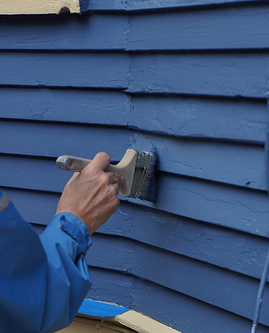 Common ABWK repairs that can be covered in the project budget include interior/exterior painting and minor carpentry repairs. Larger projects such as window replacement, roof repair/replacement, and other larger carpentry maintenance, generally require additional funding from a grant. For some homes, ABWK can also assist with safety modifications, such as accessibility adaptations, railings, and grab bars. Projects that are performed less frequently due to resources and limited or inconsistent supply of donated materials, are concrete repair, and gutter systems. Electrical and plumbing repair requests require a licensed plumber/electrician to be willing to donate their time and skills to serve a homeowner family.
"More and more often we are encountering homes with significant repair needs in addition to painting needs. Housing stock in Minneapolis and St. Paul is aging, with many houses over a hundred years old. Stabilizing these deteriorated homes requires hundreds of hours of labor by our partner families, volunteers, and skilled tradespeople," says Mike Robertson, ABWK Senior Project Supervisor.
A Brush with Kindness and Habitat staff work to be able to provide the resources, volunteers and materials to assist local families in need. Referral resources are often provided to families by staff for projects that cannot be completed through ABWK; with the understanding another agency may be the best fit for additional help.
After serving homeowners as an A Brush with Kindness Site Supervisor for two years, Cindy reflected on the families she has met:
"You know, they are all memorable. Humans are amazing and I love meeting them all."