At Habitat, we often say that receiving the keys to your new home is the exciting beginning of your homeownership journey. But an equally important milestone on the journey is sending in that last home payment check—when your home becomes 100% yours. It's a big deal when a Twin Cities Habitat homeowner pays off their home, and cause for celebration.
Today, we're celebrating Carla. She was the first Twin Cities Habitat for Humanity homeowner in Burnsville, and after 21 years she sent in her final Habitat home payment in March. This is Carla's story.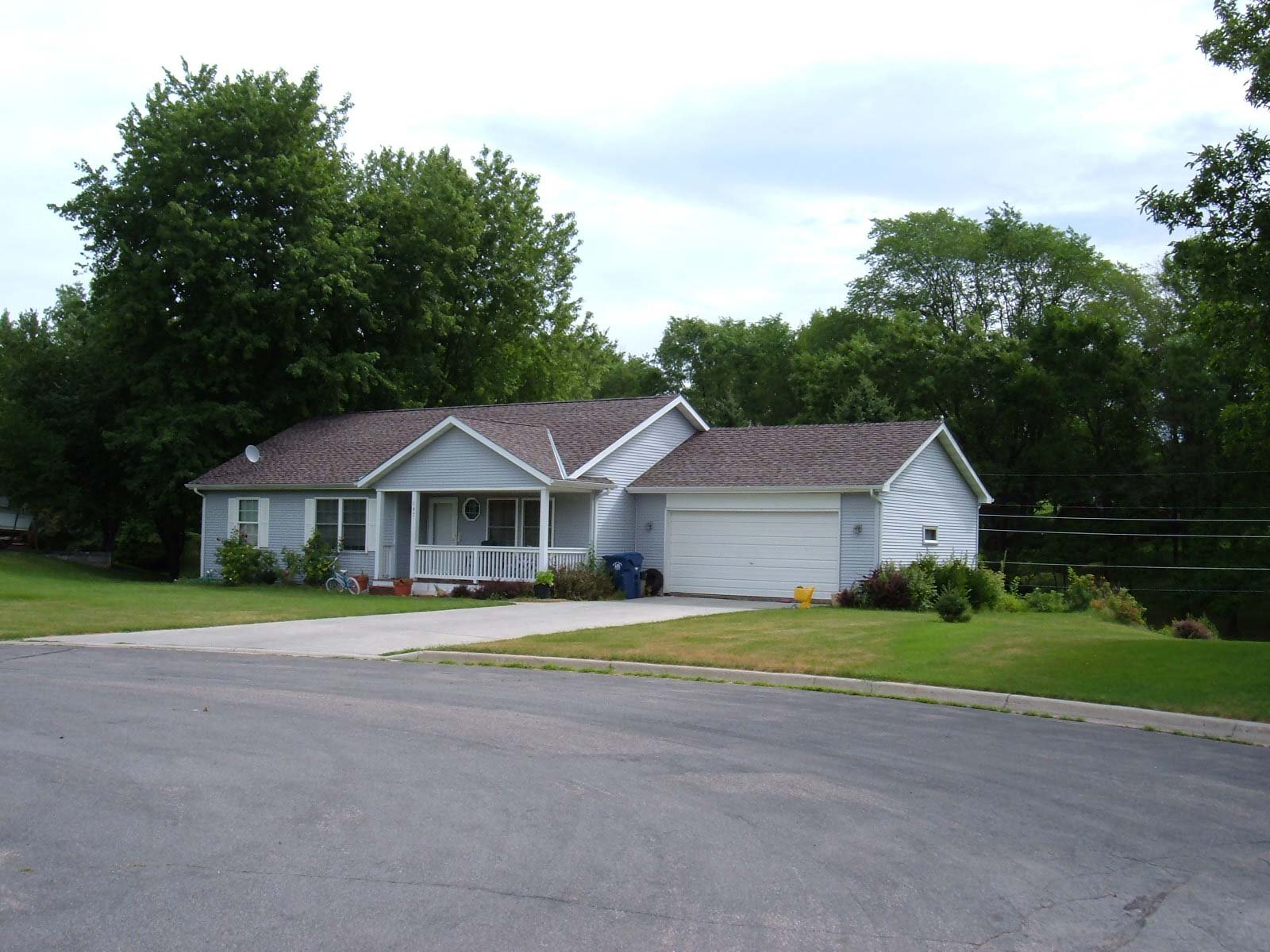 Carla's Habitat home in Burnsville.
Becoming a Homeowner
One day, while Carla was watching TV in her old townhome in Roseville, she saw a commercial for Twin Cities Habitat and thought "that's it!" She had heard people talking about Habitat before and decided then and there that she was going to apply.
Soon, Carla was accepted to Habitat's homeownership program, and her journey to homeownership kicked into high gear. She took classes and started her sweat equity construction hours.
"It was a whole lot of work doing the sweat equity, but I learned a lot," Carla remembers. "It was definitely a journey." She persevered, and soon she was ready to move in.
"I closed on Near Year's Eve 2000! It was snowing something terrible, and I was fussing over my brothers who were helping me move," Carla laughs. It was a raucous and memorable occasion.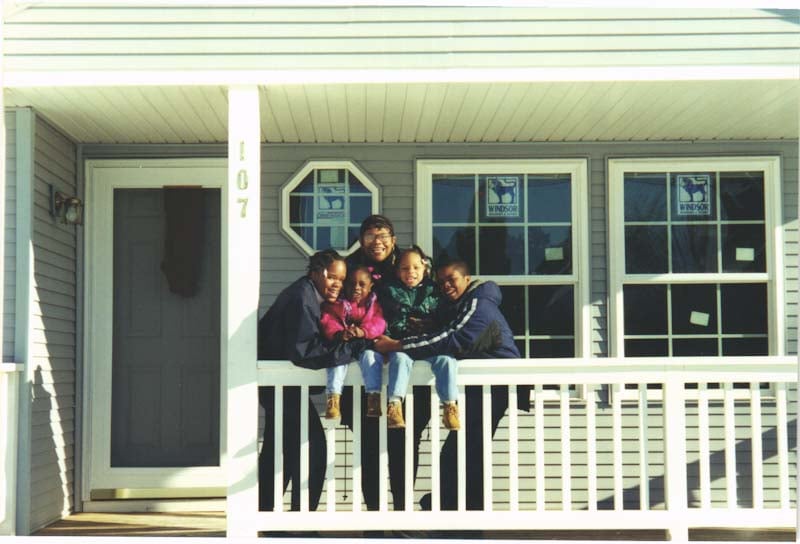 Carla and her children at their new Habitat home in 2000.
The Journey of Homeownership
Being a new homeowner was overwhelming— but in a good way. There were new challenges to deal with and new bills to budget for. But mostly, Carla felt a sense of gratitude and accomplishment for achieving this major milestone for her and her four children.
"I just felt so grateful," she says. "It gave me a sense of peace because I knew this home was mine now. I don't have to move if I don't want to. It's a sense of security. And I can do what I want with it!"
Her Habitat home became a cornerstone for her big extended family, especially those first few years. They celebrated everything at her house—holidays, birthday parties, summer cookouts.
"A big highlight was my kids being able to have pets," Carla says. They always had cats and dogs throughout her 20+ years in the home. One especially memorable pet was a Jack Russel Terrier named Rocky with a very adventurous spirit. "Rocky kept running off and going in doggie jail!" Carla remembers, laughing. Despite their best efforts, Rocky still found ways to run free. The last time she escaped she was so old that the doggie jail folks took pity on her and didn't charge Carla when she came to take Rocky home.
Carla's homeownership journey also had its tribulations. Ten years into homeownership, she was unlawfully terminated from her Human Resources job at Metro State University. She couldn't collect unemployment and struggled to make ends meet, but she was determined to do whatever she could to keep her Habitat home. Eventually, she won her job back and still has it to this day.
"There's rough patches, there's trials and obstacles that sometimes come in the way. But we made it through by the grace of God."
Overall, Carla's Habitat home has been a big blessing for her family. She currently has two of her daughters and two grandchildren living with her—three generations under one roof.
Carla's especially grateful for the home maintenance fund, which all Habitat homeowners pay into with each home payment and can draw from for home maintenance needs. Carla used her maintenance fund to replace her driveway, hot water heater, and more.
Mortgage Countdown!
While the last pandemic-filled year presented new challenges for Carla and her family, she had an exciting new milestone to look forward to - fully paying off her home mortgage!
"I started counting down at 12 months," Carla says, which was right about when the first stay-at-home orders were announced. As each month went by and she grew closer to sending in her last payment, she dreamed about the future of her home. When her final payment arrived, she commemorated the occasion with a photoshoot. Finally, after 20 years of making her affordable Habitat payments, her home was fully paid off and 100% hers.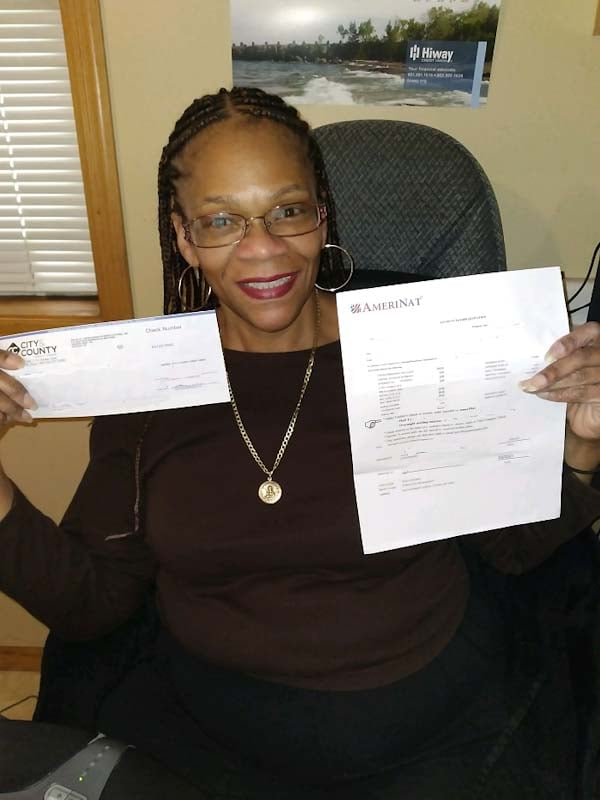 Carla celebrating her final home payment.
"It's a blessing!" Carla exclaims. "Thank you Jesus! I'm done!"
Now that her home payments are finished, Carla plans to put that money into some upgrades for her home. Like many Habitat-built homes, her basement is semi-finished with plumbing for a future bathroom, so she'll start by finishing the basement. Then she'll be able to stay in the basement while she works on other rooms in the house. Her goal is to go to room by room and finish by the time she retires in a couple of years. It will be like breathing new life into the home that has given so much to her and her family over the last 20+ years.
Congratulations to Carla on achieving this major milestone! She joins more than 100 other local families (and growing!) who have fully paid off their Twin Cities Habitat homes.