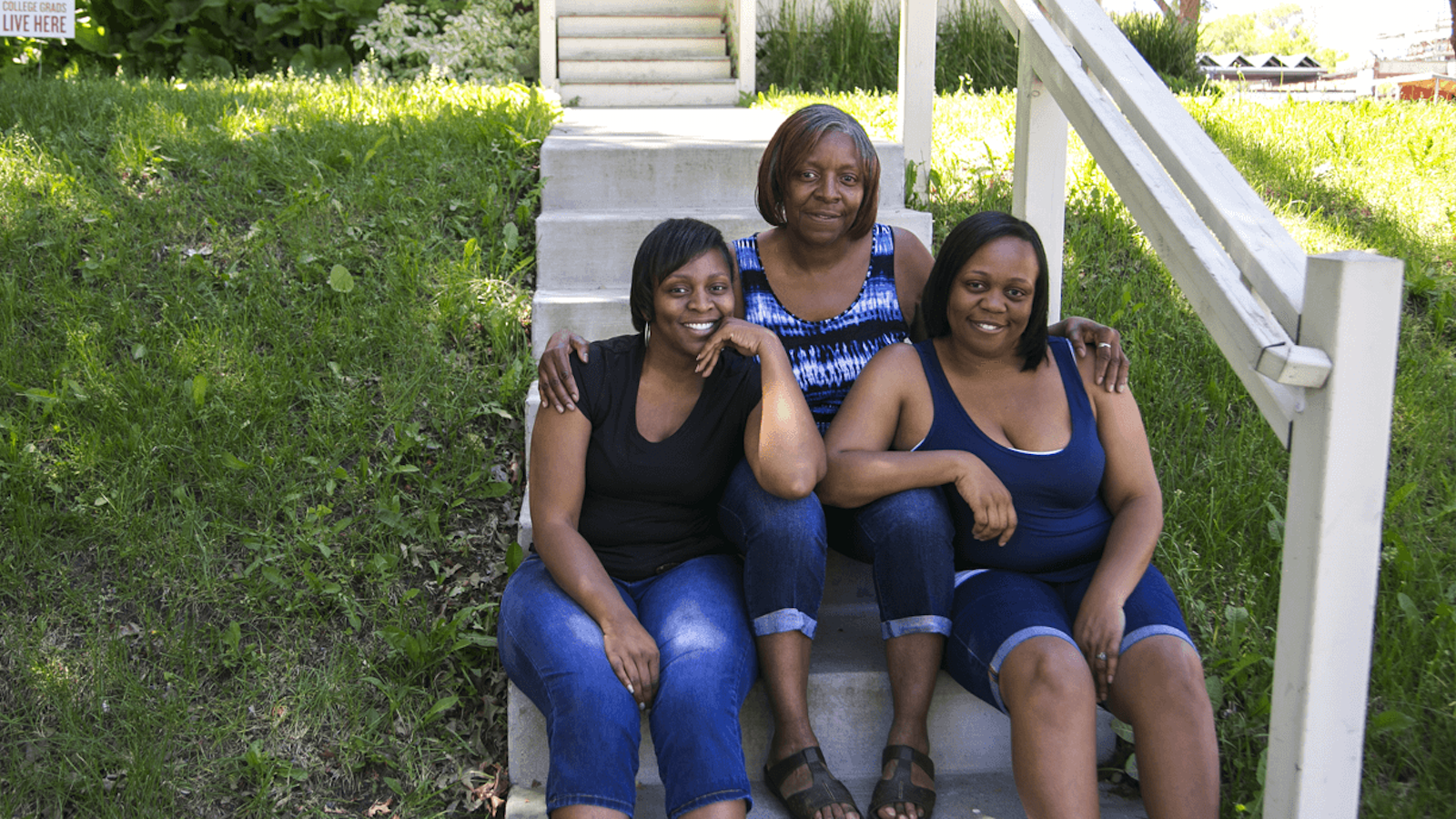 Did you know that June is National Homeownership Month? It's a great time to reflect on the impact that owning a home has on individuals and the community. When homeownership is affordable, kids do better in school, parents are more confident about finance, families are healthier, and neighborhoods are stronger.
Every month, Twin Cities Habitat for Humanity helps more and more families achieve the dream of homeownership, and one way you can help spread the word – and increase our impact – is by participating in our Multiplying the Impact Campaign. And one of the ways to multiply the impact is by rallying our family and friends to get involved. Imagine: If we all encouraged 5 or 10 friends to donate, and they did the same, what type of ripple effect we could make in the Twin Cities!
The Need is Great
As housing costs rise and the market becomes competitive, there is a greater need for assistance. One in four Minnesota households spends more than 30% of their income on housing. This can make it hard to pay other bills. But there is a community of generous donors who are part of a movement to build stability that multiplies for generations.
Multiplying the Impact
Anyone can join to help multiply the impact in the Twin Cities. Thanks to an innovative banking partnership with Bremer Bank, donor support of Twin Cities Habitat for Humanity goes even further than before. This means the number of families who have the foundation of a good home can be doubled.
Challenge Your Friends
A personal request to friends is a compelling way to encourage donations.
There are three steps to challenging your friends to donate with Multiply the Impact:
Sign up at www.tchabitat.org/multiply and check the box that says "challenge my friends to donate."
You'll receive an email with easy step-by-step instructions on actions to take to help challenge your friends.
Then you'll be directed to a page that helps you get started with the fundraising option you pick.
Fundraising Options
Here's a look at your choices:
Become a Fundraiser: Create a personal fundraiser page so you can share your goals with your friends, family, and co-workers. In just a few simple steps you'll be ready to raise funds and spread Habitat's mission.
Donate Your Birthday: Choose to give, rather than receive, on your birthday! Instead of asking for gifts, ask for donations. It's a fun, easy, and a feel-good experience that will give back to our community.
Share on Social Media: Tell your friends on social media that you are Multiplying the Impact for families in the Twin Cities. Make sure to use the hashtag #StrengthInNumbers when you encourage others to join the movement.
Host a Fundraiser: Gather your friends and family! Spend the evening immersed in good conversation while spreading the word on Habitat's mission and the need for homeownership in the Twin Cities. Or host a bake sale or garage sale. The options are endless. A guide is provided to help get started on party planning.
Other Ways to Participate
While challenging others to donate is one way to participate in Multiplying the Impact, there are many other activities you can do to get involved as well:
Donate or make a pledge to the campaign
Lead a volunteer build day
Advocate for the cause
Host a fundraising party
Attend a home dedication or habitat event
Click the button below to get started with any of these actions. When you rally your friends and family behind Habitat's mission, your impact truly multiplies. Every gift helps create homes where local families can flourish. How will you multiply your impact today?