We recently held a Stories of Home Contest where we asked Twin Cities Habitat homeowners to share a story answering the question: "What does your home mean to you?" Here's one of the winning stories in the homeowner's own voice. Story and photos shared with their permission.
Written by DeAngela Flournoy, Habitat Homeowner since 1997.
Hi, my name is DeAngela Flournoy, I was blessed with my home in 1997 through Habitat for Humanity. It was the first Habitat home to be built in Bloomington, MN.
Back then I guess what home meant to me was a place to live, something nice to have your family own and be in. It wasn't till ten years later and now, that you really understand what a HOME really means.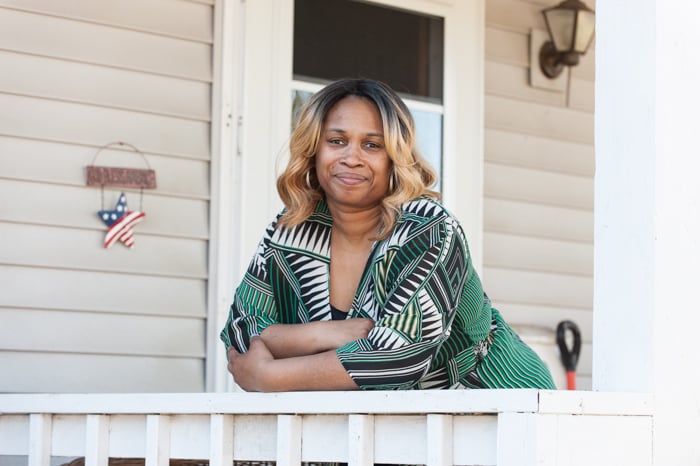 Now, I can say home is my children's LIVES, it's a part of us. I can never forget the day I applied for a home, the night I got the phone call, and the day we sat on our porch for the ceremony.
I remember times I just wanted to give up my home and just deal with certain things in life, but I realized that my home was a blessing in disguise. It's weird, but I felt my home had a heart and it did not want me to give up. Life can take us through so many problems or difficulties.
Home is more than just investment, a place for your kids, it's part of you. What you put into your home is what your home will give you.
Take care of your home, and it will take care of your family. I have remodeled, and kids were born in the home. Family members who needed places to stay for a minute who were homeless were welcomed to my home. I had kids from after Hurricane Katrina coming to stay with me.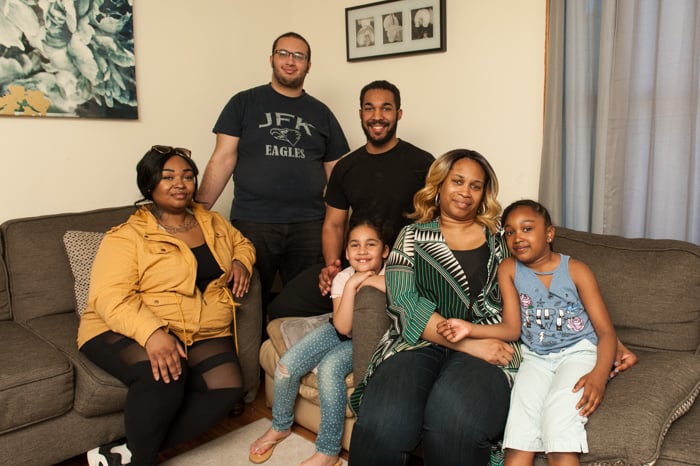 My home was a refuge, love, security, a blanket, a shelter. I am so blessed and thankful now that I went through Habitat for Humanity and how they chose me, when sometimes I thought I did not deserve it. Now this home is my family, part of my life, and I would do anything for it. Protect it with my life, because I made sacrifices for it, I took time to understand the true meaning of what a home meant. Life, love, unity, blessings, a future. People will sometimes ask me after you buy your home, would you stay. Yes, building this home from the ground up was like bringing a child into this world. I felt that really. I have so much to do around the yard, in the house. I can even picture growing old in this home. This home has saved my life, and gave me hope. So why would I give up something so precious?
Again, thank you Habitat for Humanity, the staff that has gone through some ups and downs with me. To the Volunteers who took time to build my home, and currently I would volunteer, because it's always good to give back to the community. I love helping and blessing others. It's like now you are understanding what Habitat for Humanity is also all about. Saving families' lives.