November is here which means it's time for Minnesota's annual season of giving with Give to the Max, now through November 19!
If you're new to Minnesota, or are just starting to dip your toes into the charitable giving world, you may not be familiar with Give to the Max. Just as other organizations celebrate "Giving Tuesday" on the Tuesday following Thanksgiving, Minnesota has quickly adopted "Give to the Max Day," a day of giving to support local nonprofits and schools. What used to be one day of giving has turned into two full weeks of giving!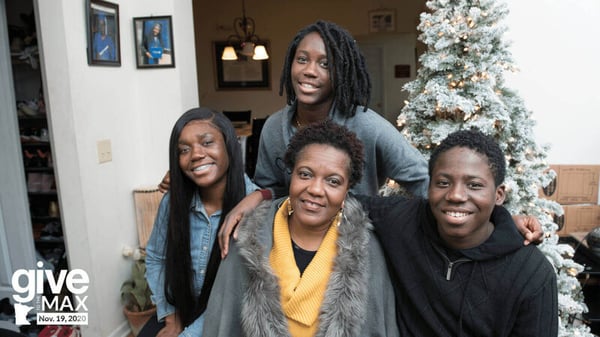 Habitat Homeowner Melo and her family
This year, giving to the max is especially important because of damage done by the pandemic. The COVID-19 health and economic crises 19 have hit Habitat homeowners hard. One in five Habitat homeowners have called us to say they're struggling to make ends meet. But you can bring relief with a gift to our new At Home Fund.
When you donate now, your gift protects homeowners.
No one should lose their home due to COVID-19. Your gift allows us to provide a brief mortgage deferment for struggling homeowners. It's a huge relief.
Give now through November 19 to support Habitat homeowners and your gift will be matched dollar-for-dollar thanks to generous matching gifts from Dan Kuhl and Tien Cai, the Frey Foundation, and Twin Cities Habitat staff.
Tell your Friends to Give to the Max!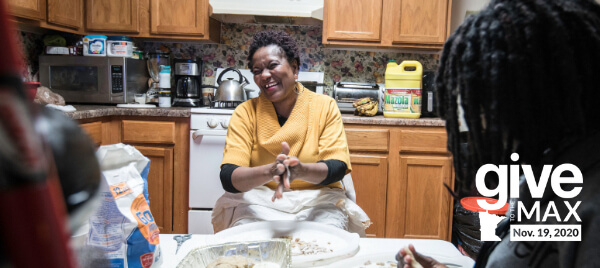 Here at Twin Cities Habitat, we are continuously inspired by supporters like you. Thanks to your generosity in the past, there are more than 1,500 Habitat homeowners in the Twin Cities.
Now it's time for you to inspire others by sharing Give to the Max with your friends, family, and networks. Let others know what home means to you by sharing our giving page on your social media, creating a Facebook Fundraiser, or sending an email!
Thank you for supporting Twin Cities Habitat and ensuring that Habitat homeowners will be protected through this pandemic.