Guest Blog by Marie and Jim Uhrich
Global Village Volunteers
Day 2 and No Rain!

Nothing slows a Habitat team down when they share a common mission! We came to work today and the rain stayed away so we were able to make really good progress on the two homes that our Twin Cities Habitat teams are building.
There are jobs for everyone! From laying brick, hauling brick, laying mortar, mixing mortar to quality control, everyone found their niche and went for it! We were able to partially make up for our rain delay yesterday due to great direction from our two site supervisors, Sean and Ashley and the "Blue Hats" who come around to answer questions and keep us doing the work accurately.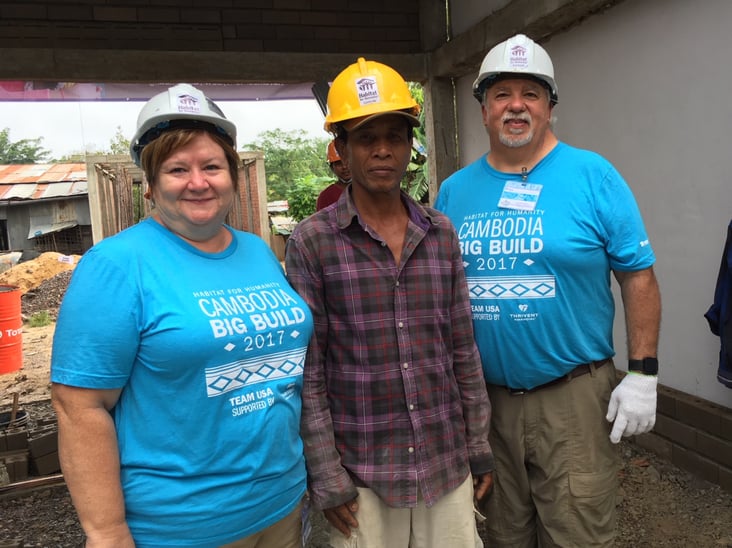 The homeowners from both of the houses were there on site working with us. The cost of each home is $2500 for supplies and $500 for skilled labor. The homeowners will pay a percentage of that to purchase their home and most importantly, have legal title to the land underneath it. They are decent, simple homes constructed of blocks and mortar with steel roofs and steel doors and windows. They have one large room and a kitchen and bathroom. We look forward to dedicating these homes at the end of the week!
Learn about our upcoming trips in 2018 to the Dominican Republic and Nicaragua.