Guest blog by Jon S.
Global Village trip participant
12 March 2017 | Nacazcol Hotel & Villas
We're all here. I think. It's hard to say.
It's been a bit of chaos. We had two Twin Cities Habitat for Humanity (TCHFH) groups at the hotel this weekend. Team One built last week, and were enjoying a bit of R & R yesterday as most of Team Two rolled into town. Lots of folks coming and going, people showing up early, people staying late, people in Team One I know, people in my Team Two who I'm just meeting for the first time. Chaos.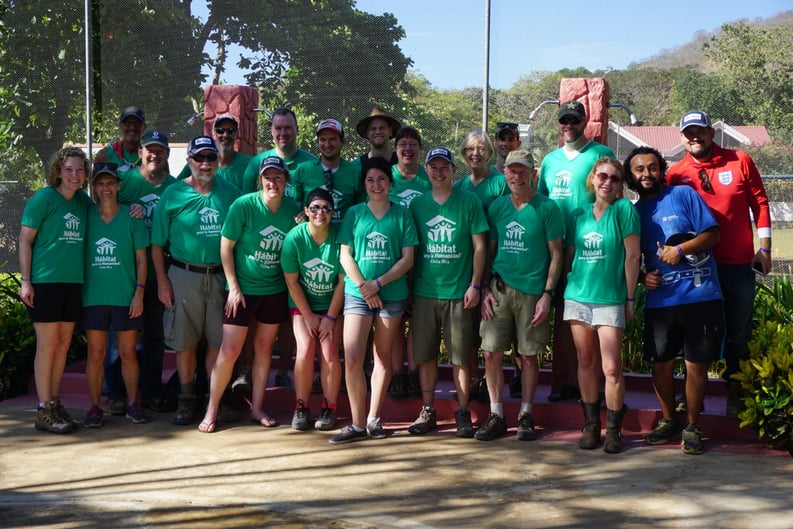 But it's a good chaos. We had a huge group for the Saturday night dinner (and post-dinner, uh, social hour). Lots of laughs, lots of hugs, lots of toasts. It's already been a good trip, and we haven't even started yet.
Today we (i.e. team two) drove to visit the finished homes from the GV build last year. For those who went last year, there were tearful reunions with homeowners and their families. If you ever have any doubt these GV trips aren't doing something amazing, check out the pictures from the home visit today.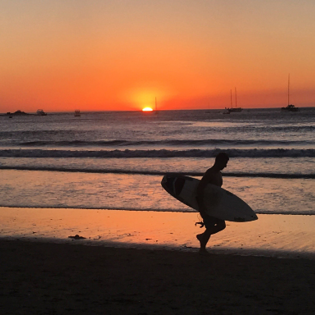 Our hotel is maybe 20 minutes from the Pacific Ocean. We've already seen two ridiculously amazing sunsets on the beach. I am looking forward to more sunsets this week, as well as some pre-shower rinse-off in the ocean after getting filthy on the work site. I feel bad for the fish.
I am a horrible team member. I forgot to bring the following items I was told specifically to pack: towel, water bottle, SPF lotion, gloves. Moral of the story: refer to the packing list, and don't pack at 4am. But it's nothing that can't be solved with helpful team leaders and a pocket full of Costa Rican colones.
This is my 4th trip to Costa Rica with TCHFH and Global Village. I've had so many folks from those groups say they wish they could have been here this week. Rest assured that everyone on all those trips is with me in spirit, and I'll keep you in mind as I sweat my face off this week.
Not sure what the situation is for blog volunteers…maybe you'll be hearing from me later in the week. Perhaps I'll spice it up and use an assumed name.
Peace!