Guest Blog by Chad Bouley,
Chief Real Estate Officer
and Global Village Volunteer


Dominican 2020! The first Global Village trip in my 17 years of work at Twin Cities Habitat. As I reflect on our week-long time together, there are a plethora of fond memories. But what did I learn? How did it feel? What did I bring back? Much to ponder, but a few thoughts have bubbled to the surface. I'll call it the big 3.
Habitat Dominican Republic, as our leader and protector of the work and the families: The experience is only as good as the guide. Not only did the Habitat Dominican staff coordinate the boots on the ground, but they did so while protecting the dignity of all involved. Staff indeed protected and led our team through the busy, traffic signless streets of Santo Domingo and San Juan de la Maguana. We learned how to build concrete panel homes, worked hard, and ate well, while families, neighbors, and crews were all treated with the utmost respect. What more could one ask for from our hosts?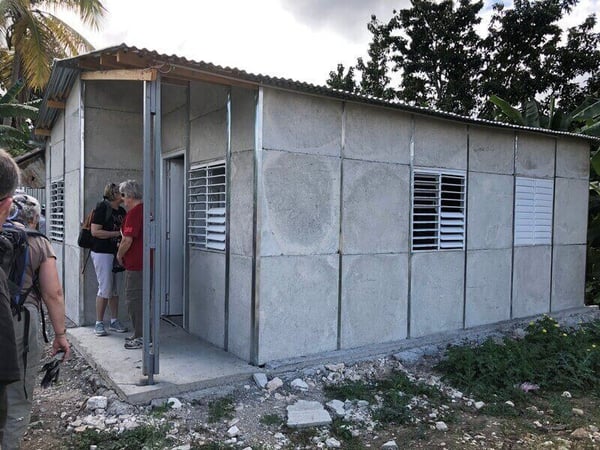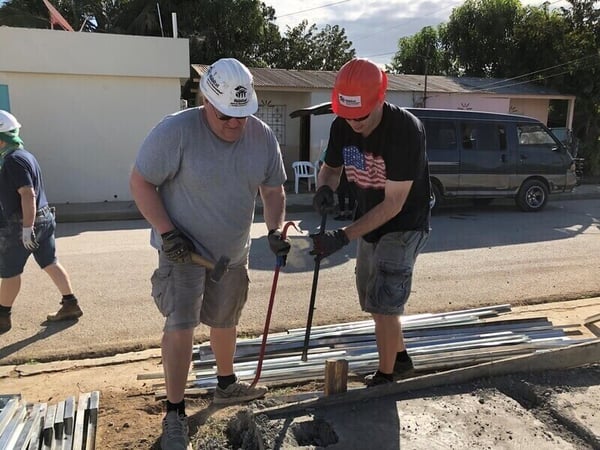 Our team: I feel our Global Village team was the visual representation of compassion and love. Occasionally communication was difficult since so few of us spoke Spanish. On various occasions I found myself waving my arms frantically and talking loud to communicate. Although much was lost in translation, it turned out we all spoke the universal language of good will. Love in this case is tangible, it looks like a home!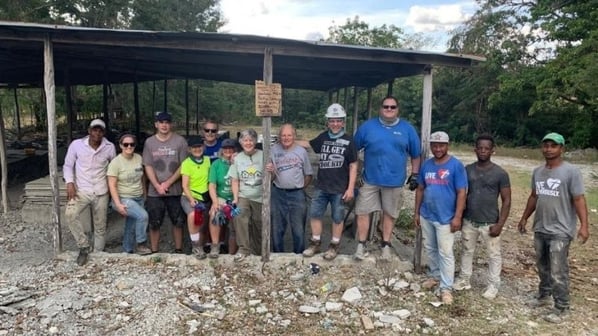 And of course, the breath to our work -- the families: No two families have the same story. Indeed, the beauty of our work is the diverse cultures, peoples, and perspectives. Beyond just the physical, the families define hope, opportunity, and motivation. Dare I say the spirit of why and how we do our work.
In summary:
What did I learn? Love is a universal language

How did I feel? Small, yet joyful for the impact we made.
What did I bring back? Oddly, a cold. And memories I will not soon forget.