The Board of Directors at Twin Cities Habitat for Humanity welcomes Sharon Sayles Belton as the newly elected Board Chair, in addition to welcoming six new leaders to their first terms of Board service. The new cohort joins as the organization begins a new strategic plan focused on advancing racial equity in housing.
The newest board members are:
Brandon Berg, Senior Vice President of Research, Development, and Innovation, Andersen Corporation
Mark Copman, President of the Stationery and Office Supplies Division, 3M
Scott Hietpas, Chief Executive Officer, Computype
Nash Shaikh, Chief of Staff to the CEO, BlueCross BlueShield of MN
Dean Wahlin, Retail Market Manager for Home Lending, Wells Fargo
DeLinda Washington, Senior Vice President and Chief People Officer, HealthPartners
Sharon Sayles Belton began her term as Board Chair in late February, joining an Executive Committee that includes:
Paul Delahunt, Community Volunteer, serving as Vice Chair
Eric Skalland, Chief Financial Officer and EVP, Capital Markets at United Properties, serving as Treasurer
Keiko Sugisaka, Partner at Maslon, LLP., serving as Secretary

More About the Newest Board Members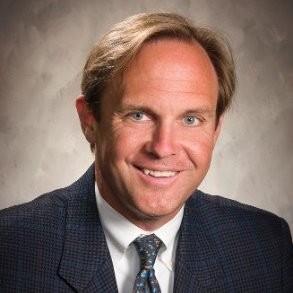 Mark Copman, 3M
Mark Copman joined 3M Company in 2003 and is currently the President of the Stationery and Office Supplies Division. He previously was a Managing Director in the Investment Banking area of Piper Jaffray, where he worked from 1990 to 2003. Mark served as an officer in the US Navy from 1981 to 1988.

He received a B.S. in Mechanical Engineering and a B.S. in Political Science from Massachusetts Institute of Technology, and a M.B.A. from Harvard Business School.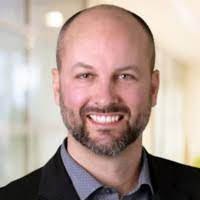 Brandon Berg, Andersen
Brandon Berg is Senior Vice President of research, development, and innovation (RD&I), responsible for all aspects of R&D for the company. He was appointed to this position in January 2019. Previously he was Vice President, Renewal by Andersen, and Andersen Enterprise Technology where he was responsible for all aspects of research and development (R&D), quality and lean six sigma for Renewal by Andersen as well as enterprise technology, which consists of material technologies, testing, and CAD services.
Brandon, who joined Andersen in 2011, is a member of Andersen's executive committee. Prior to Andersen, Brandon held a variety of leadership positions in R&D and manufacturing at 3M Company. His experience includes technology development, commercialization, and project leadership across a broad range of global businesses. Brandon has a Bachelor of Science degree in Chemical Engineering from the University of Minnesota.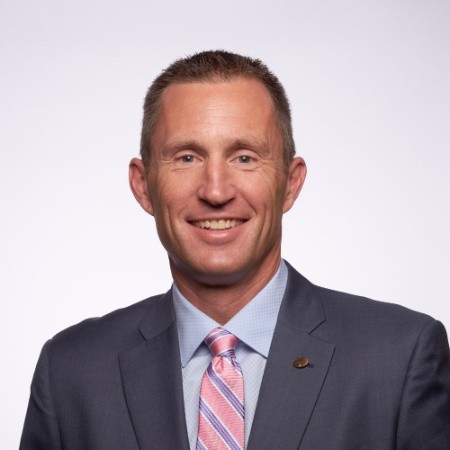 Scott Hietpas, Computype
is the Chief Executive Officer at Computype. Before joining Computype, Scott served for 22 years at Ecolab, holding positions of increasing responsibility throughout his tenure. Most recently, he was Senior Vice President and General Manager of Ecolab's North American healthcare business.

Prior to that, he led the US institutional field sales and service force. Other experience includes serving on the board of advisors for the Multicultural Foodservice and Hospitality Alliance, and the Citizen's League. Prior to his tenure at Ecolab, Hietpas worked at Ernst & Young and Andersen Corporation.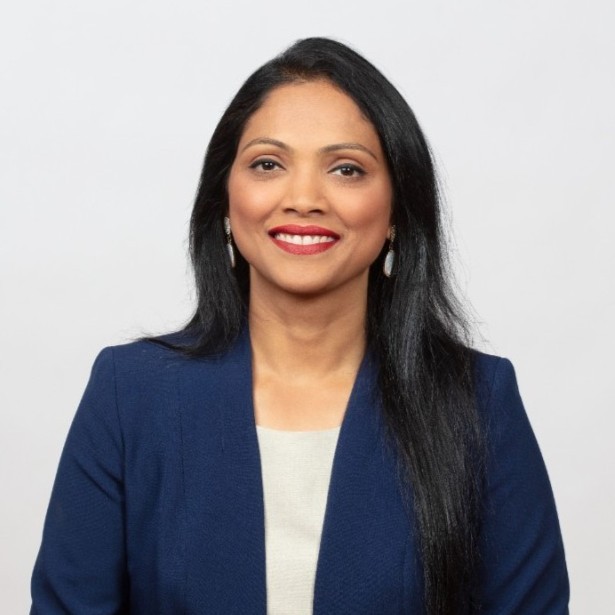 Nash Shaikh, BlueCross
BlueShield of MN
Nash Shaikh joined Blue Cross and Blue Shield of Minnesota in 2013 and is the Chief of Staff to the CEO. Beyond this role, she is a leader of diversity and inclusion within the organization, chairing the Asian Circle associate resource group and sitting on the Diversity, Equity and Inclusion Council.

She has two master's degrees — one in human resource development management and one in commerce management. Nash is also a dedicated community leader outside Blue Cross, serving as the former president and current board member of the India Association of Minnesota and mentoring at Hope for Tomorrow. She is passionate about connecting with community, making every opportunity to give back.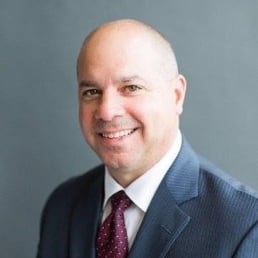 Dean Wahlin, Wells Fargo
Dean Wahlin is the Retail Market Manager for Home Lending, based out of the Twin Cities. He oversees Minnesota, North Dakota, and South Dakota. A 28-year veteran, Dean assumed his role in February 2018. Prior to taking his role he was an Area Manager for Wells Fargo Home Mortgage.

Prior to joining Wells Fargo Home Mortgage, Dean was a Regional Manager for Wells Fargo Financial, Inc. Dean is an active community member and is currently serving on the board of Spare Key; an organization which aids families in crisis through housing grant payment assistance, engaged resource referral and advocacy. He also serves on the Wells Fargo Twin Cities Contributions Council. He graduated with a Bachelor's degree from Augsburg University in 1991.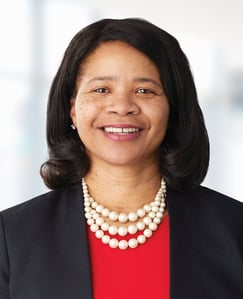 DeLinda Washington, HealthPartners
DeLinda Washington is Senior Vice President and Chief People Officer at HealthPartners. In this role, she is responsible for leading human resources across the organization and strengthening our Head + Heart, Together culture. DeLinda has more than 28 years of experience in human resources with a record of success in providing leadership, vision and management to industry leaders.

Prior to joining HealthPartners, DeLinda served various human resources leadership roles at Kaiser Permanente. Under her leadership, Kaiser Permanente Mid-Atlantic was recognized as a best place to work and received national distinction in Multicultural Health Care by the National Committee for Quality Assurance (NCQA). DeLinda has also held numerous human resources leadership roles at PepsiCo/Frito-Lay, Fannie Mae and Honeywell, and she serves as a board member for the non-profit, Urban Alliance.
Learn more about Twin Cities Habitat for Humanity's board leadership and see a complete list of the Board of Directors.