Hard Hat & Black Tie is going virtual on Saturday, May 2! In these uncertain times, the safety and health of our Habitat community is our top priority. To ensure the well-being of our community, we've we made the decision to move the Hard Hat & Black Tie Gala from a live event to a virtual event. And it's free—no tickets required!Join us to create homes from the comfort of yours. Go all out with your construction couture outfit. Or get comfy in your PJs. But you won't want to miss the best virtual gala of the season, featuring virtual live and silent auctions, a fun program, and more.
Auction bidding opens at 9:00 a.m. on Thursday, April 30. Get started here.
Then tune back in on Saturday, May 2 for all the fun. Join us by 7:00 p.m. for bidding, registration, and a few previews, then the show gets started promptly at 7:30 p.m.
Live Auction Preview
We can't wait for you to start bidding on our amazing silent and live auction items. Since we are virtual this year, our online auction will be available prior to the event. This means you get more than just a few hours to place your bids. Check out the fantastic live auction items you could win this year!
Adventure on a Sportsman ATV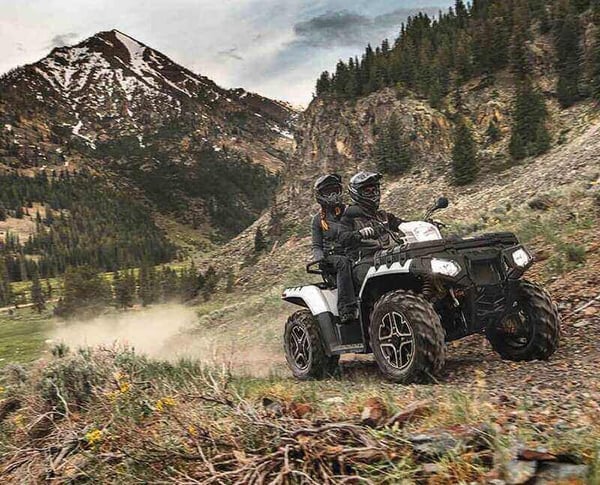 Donated by Polaris Foundation
2020 2-Passenger Sportsman XP1000: Engineered with unrelenting power and renowned suspension and handling, the Sportsman XP-1000 delivers superior performance with legendary toughness. This two-person Sportsman® XP1000 brings you the premium features you want and allows you to ride harder than ever before. Features include Electric Power Steering, 11" of obstacle-dominating ground clearance, 26" Cast Aluminum Tires, and All-Wheel Drive. Over $2,000 in accessories are also included – a 3,500 lb winch, 60" plow with easy on/off attachment, front and rear brush guards, and rear storage.
Cheer on the Wild with Superfan Chris Coleman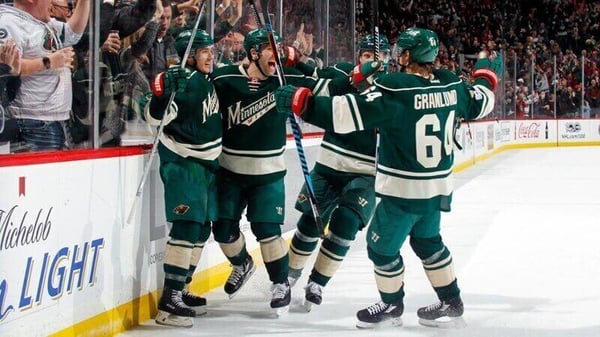 Donated by Minnesota Wild and Chris Coleman
Cheer on the Wild with fellow fan and Habitat President & CEO Chris Coleman! You, Chris, and 15 of your friends will watch the game from a "suite" view at your choice of one 2020-2021 pre-season game. You'll also get $250 towards food and beverages.
*If this event is postponed all original tickets will be honored for the new date. If the event is canceled we will contact you to make other arrangements.
Take a Trip to Hawaii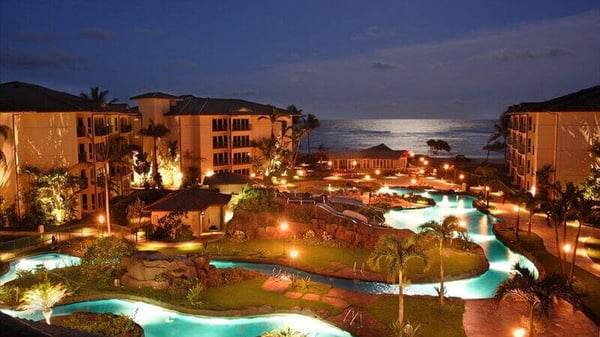 Donated by Canetani Properites and Alaska Airlines
Wanna get away? Visit gorgeous Waipouli Beach Resort and Spa on Hawaii's beautiful island of Kauai. Stay in a luxury penthouse with unforgettable ocean views, two master suites, three bathrooms, two soaking bathtubs, designer furnishings, a private lanai, and heavenly beds. Enjoy central air conditioning, wall mounted TVs in every room, and a state-of-the-art kitchen equipped with top quality appliances. The resort is conveniently located 10 miles from the airport in the historic town of Kapaa on the Coconut Coast. Two roundtrip coach tickets on Alaska Airlines included. Travel dates to be agreed upon by donor and winner, some blackout dates apply. Travel must be completed by April 25, 2021.
Suite at Halsey Concert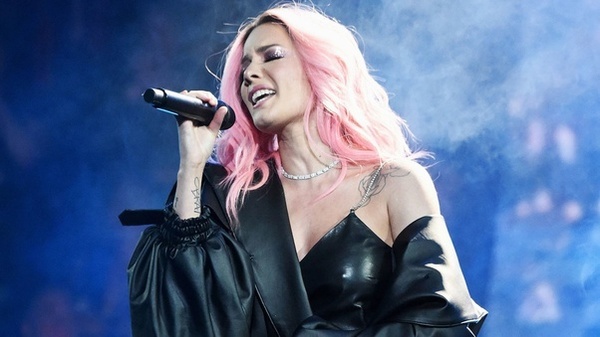 Donated by Wells Fargo
Rising indie-pop ingenue Halsey was one of the most buzzed-about performers at South by Southwest in 2015. Since then Halsey has amassed over 25 billion streams worldwide and sold more than 11 million albums globally. In concert, Halsey delivers her lush vocals with clarity and precision, captivating audiences with a combination of classic elegance and punk edge that makes her dynamic songs all the more powerful. Halsey always wows attendees with her cutting-edge style, sonically adventurous arrangements, and confident stage presence. Here is your chance to be a part of that experience with a suite at the Halsey concert on Tuesday, June 30 at the Xcel Energy Center. The suite includes 18 tickets and two parking passes.
*If this event is postponed all original tickets will be honored for the new date. If the event is canceled we will contact you to make other arrangements.
Exclusive Whiskey Tasting & Comedy Set: A Private Distillery Party at Brother Justus with Matt Birk

Donated by Brother Justus and Matt Birk
Experience a most unique and fun evening for your group of up to 25 at the new Brother Justus Whiskey Company distillery. The Brother Justus distillery is named for a real-life Benedictine monk who helped Minnesota farmers escape poverty during Prohibition, by teaching them the art of distilling fine whiskey and building them precision stills with which to make it. The evening will include a tour of the Brother Justus distilling operations and a private tasting of their exceptionally smooth and flavorful, hand-crafted Minnesota Single Malt whiskeys. The night will also feature a private comedy set by St. Paul native, Minnesota Viking and Super Bowl champion, Matt Birk. Hors d'oeuvres will be served. Date to be mutually agreed upon by donor and winner. Expires May 2, 2021.
Wine in Willamette and Perusing in Portland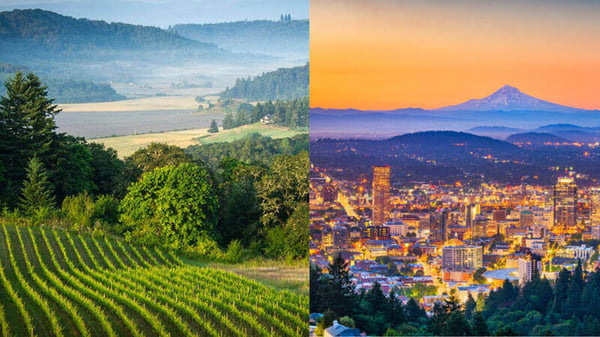 Donated by Norm and Kathy Baer, Friends of Habitat, Knudsen Vineyards and US Bank
Looking for a long weekend getaway in Oregon where you can sip wine in the Willamette Valley and then take in the energy of urban Portland? Bask in the gorgeous landscape, vibrant culinary scene, and athletic community that the Pacific Northwest is known for. Habitat Board Emeritus Norm Baer and his Kathy will host you and a guest for two days in their guest suite in Dundee, Oregon. Included in your stay is a home cooked meal one night and a day of winery tours hosted by Norm. In addition to Norm's tour, you have two tastings at Francis Ford Coppola's Vineyard Domain de Broglie and an exclusive private tour at Knudsen Vineyards.

Then start your city living with a two-night stay in Portland for the ultimate culinary and athletic experience. Dine at G-Love, Portland's best new restaurant, and take a tour of the Nike Campus. After your Nike tour, you'll have the option to enjoy lunch at one of Nike's five campus restaurants or enjoy cocktails at the rooftop bar. This package also includes a selection of other fun Portland activities: a tour and gift card to the world-renowned Powell's Bookstore, access to an event with the Oregon Brewery Running Series, and a class at Barre 3. And we didn't forget about getting you there —100,000 US Bank FlexPoints are included. The date to be mutually determined by donors and winner. Expires December 31, 2021.
Private Dinner with Chef Beth Dooley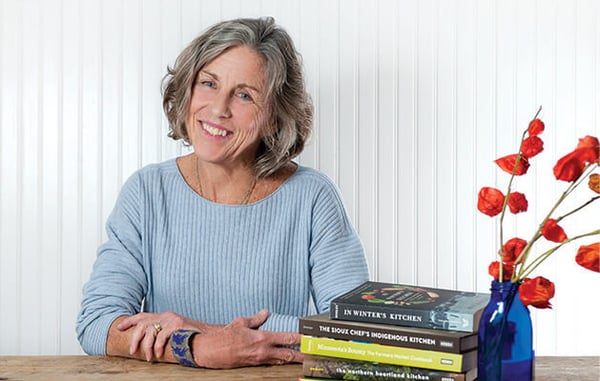 Donated by Beth Dooley
Experience the best in local seasonal cuisine with a private in-home dinner for eight, wine pairings included, prepared by local chef Beth Dooley. For more than 30 years, Beth has covered the local food scene in the Northern Heartland: she writes for the Taste section of the Minneapolis-St. Paul Star Tribune, and appears regularly on KARE 11 and MPR Appetites with Tom Crann. She also co-authored The Sioux Chef's Indigenous Kitchen, winner of the James Beard Award for Best American Cookbook. Dinner must be on a mutually agreed date. Not valid July or August 2020. Expires May 2, 2021.
How to access our online auction and start bidding
Visit our website for the latest information on auction bidding, which kicks off on April 30 at 9:00 a.m.
Special thanks to our sponsors!